Author | Guideposts Writer | Dog Lover
Peggy Frezon is contributing editor of All Creatures magazine. She is well-known for her articles in Guideposts magazine.
Peggy is the author of 6 books about the human-animal bond. Her newest book with co-author Debbie Garcia-Bengochea, Mini Horse, Mighty Hope (Revell), which will be released in fall 2021, shares the amazing story of Gentle Carousel Miniature Therapy Horses. Other books include Faithfully Yours, the amazing bond between us and the animals we love, Heart to Heart, Hand in Paw, how one woman finds strength and hope through the healing love of animals, and her popular children's book, The Dog in the Dentist Chair…and other true stories of animals who comfort and love kids. Peggy is represented by Rachelle Gardner of Gardner Literary.
Peggy also writes frequently for Chicken Soup for the Soul and for Guideposts' devotionals including All God's Creatures, One Minute Devotions, and Strength and Grace.
She and her husband rescue senior golden retrievers. They currently have two goldens—Ernest is a certified therapy dog, and cancer survivor. Pete is a therapy dog in training.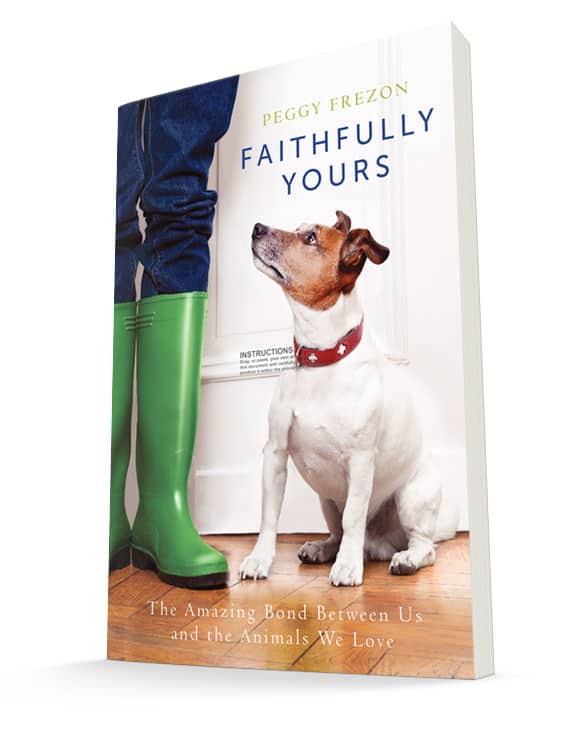 Faithfully Yours: The Amazing Bond Between Us and the Animals We Love
Inspiring stories of devotion, protection, healing, compassion, and faith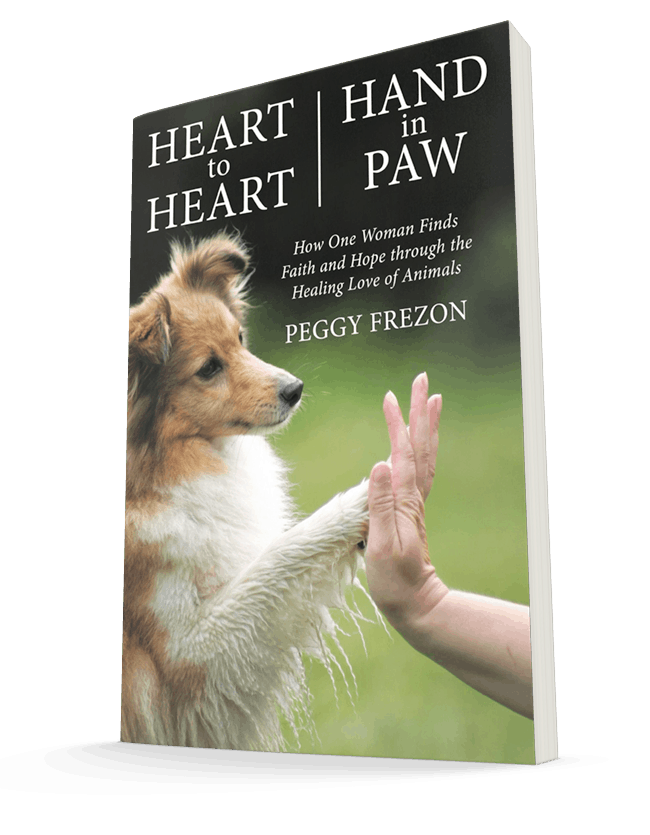 Heart to Heart, Hand in Paw
How One Woman Finds Faith and Hope Through the Healing Love of Animals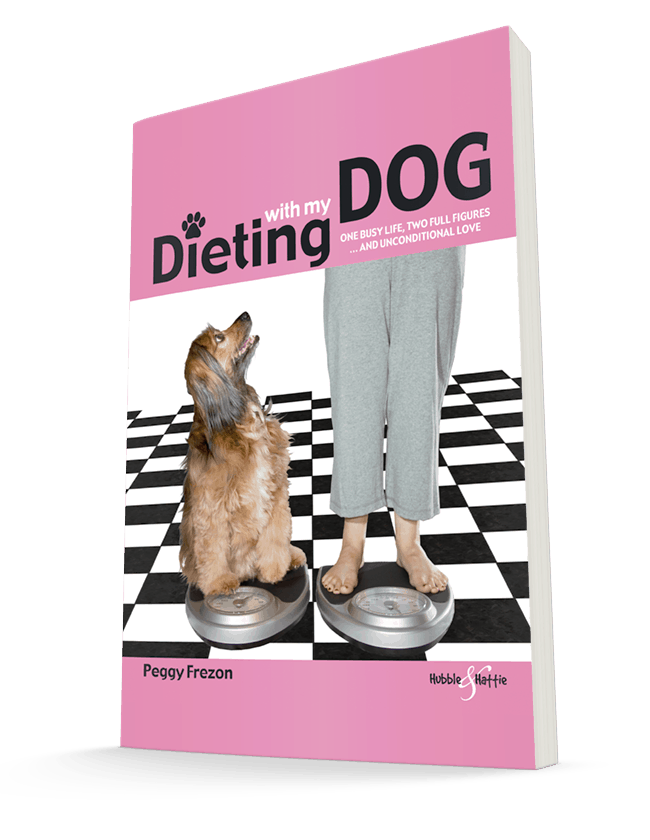 Dieting with my Dog
One Busy Life, Two Full Figures…and Unconditional Love
Join Frezon and Kelly on their journey to weight loss with a wag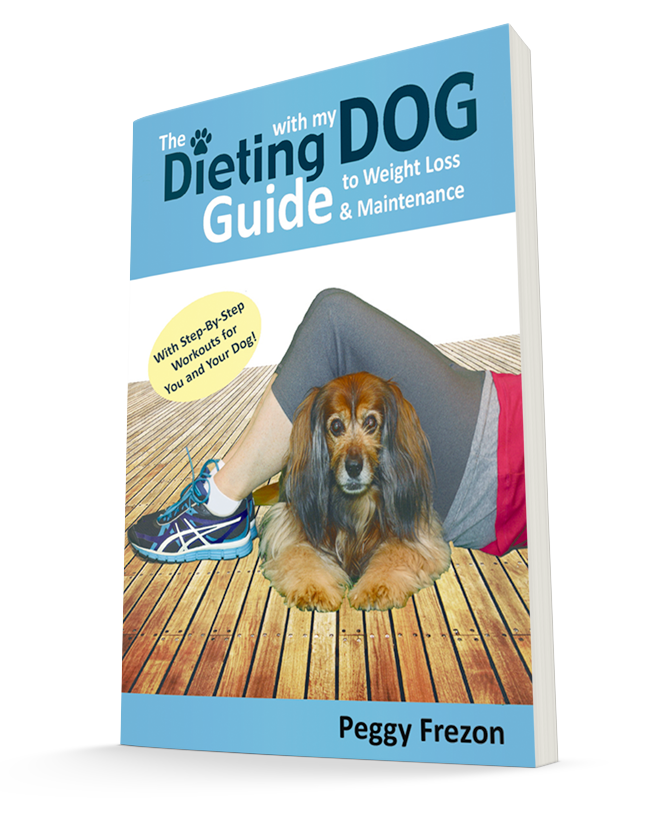 The Dieting with my Dog Guide to Weight Loss and Maintenance
All the tips you need to help you and your dog get fit and healthy…together
Enlightening.  Faithfully Yours masterfully illuminates the spiritual connection between all animals. I loved it!