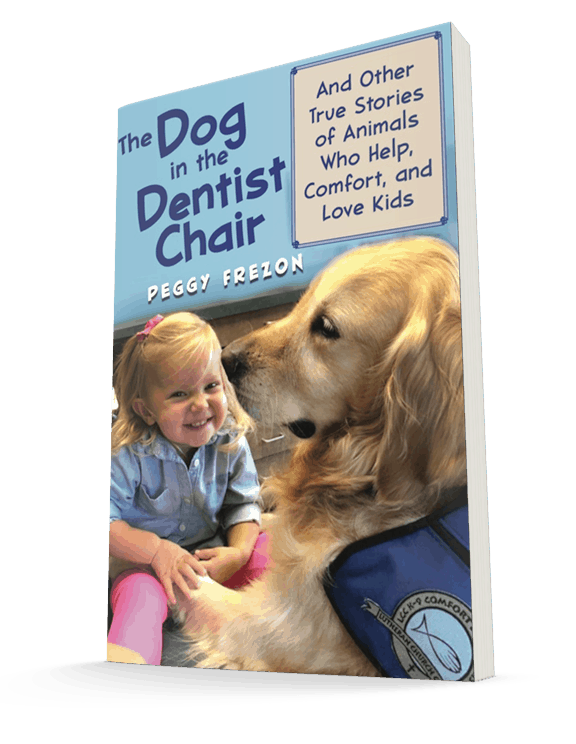 By Peggy Frezon
The Dog in the Dentist Chair
And other true stories of animals who help, comfort, and love kids.
A book for kids who love animals, here's a heartfelt look at real-life animals who visit, cuddle, and help kids in unexpected and amazing ways: JoJo the golden retriever who calms anxious kids at the dentist, Gracie the therapy cat who encourages reluctant readers, Parfait the service dog who helps a boy with seizures, Magic the miniature horse who comforts children in hospitals, Ricochet the dog who surfs with special-needs kids, and others. The book includes beautiful color photos of the actual animals and ways children can give back and help animals.
The Dog in the Dentist Chair is filled with beautiful stories of hope, love and compassion to support the powerful bond between children and animals. This book is paw-tastic!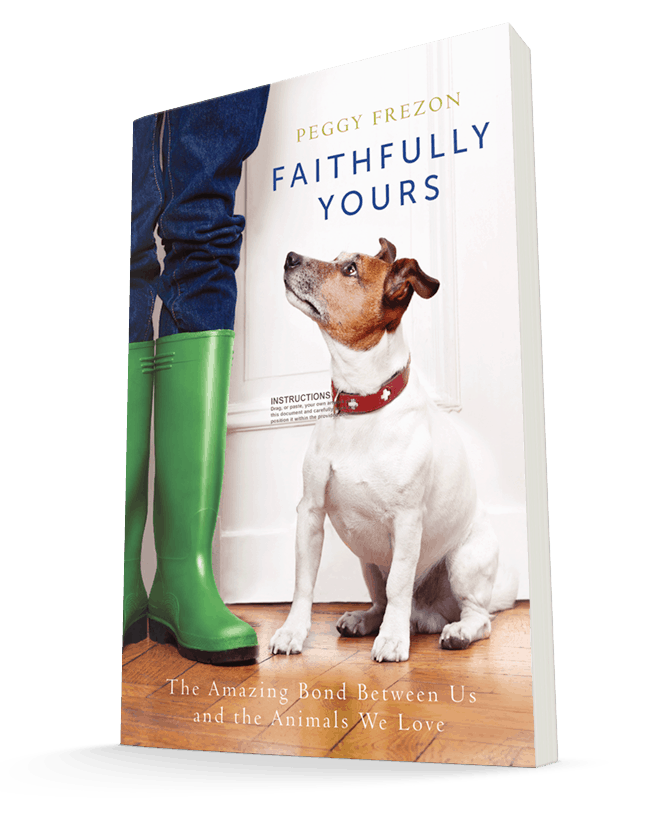 Faithfully Yours
The Amazing Bod Between Us and the Animals We Love
Inspiring stories of devotion, protection, healing, compassion, and faith, Faithfully Yours explores why we love animals so much.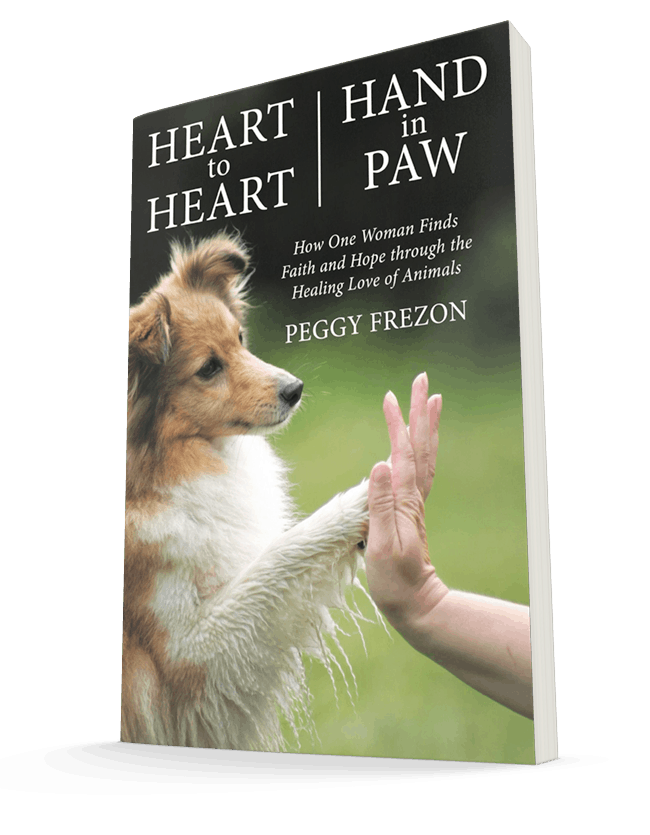 Heart to Heart, Hand in Paw
How One Woman Finds Faith and Hope Through the Healing Love of Animals
Heart to Heart, Hand in Paw is a true tale of faith and the healing bonds of animals.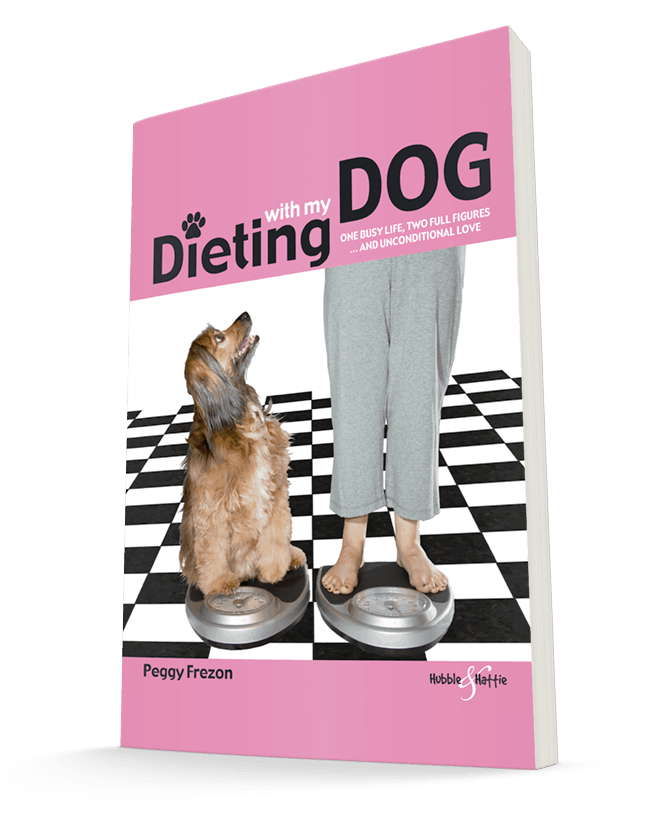 Dieting with my Dog
One Busy Life, Two Full Figures . . . and Unconditional Love
Dieting with my Dog celebrates our close bonds with our pets in times of both need and triumph.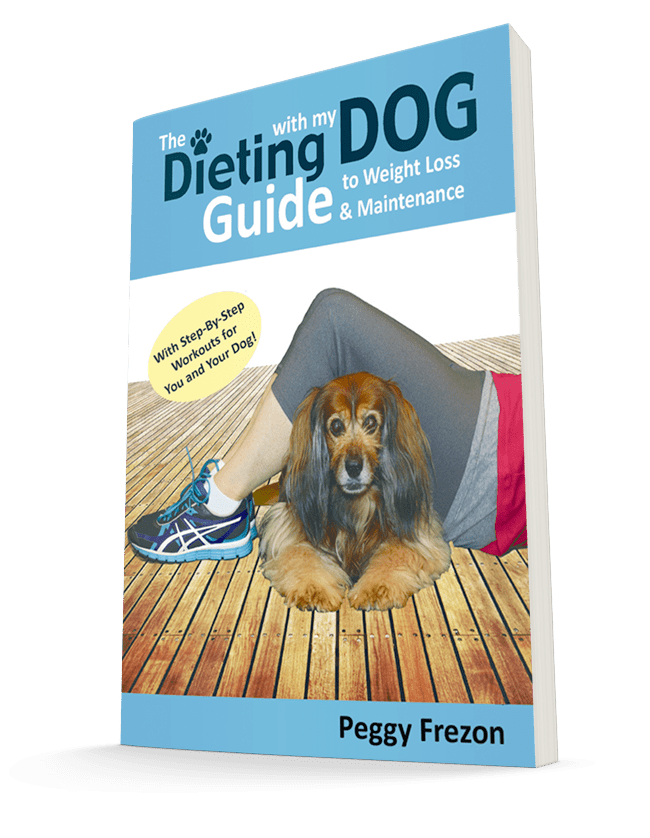 The Dieting with my Dog Guide to Weight Loss and Maintenance
This book has all the tips you need to help you and your dog get fit and healthy, by doing it together.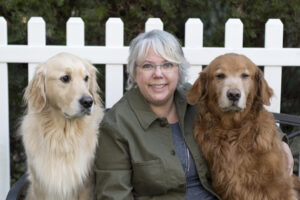 Author | Columnist | Dog Lover
Peggy Frezon
Peggy Frezon is contributing editor of
All Creatures
magazine. She is an award-winning writer of articles and books about our bond with animals, including
Faithfully Yours
. You can also find Peggy's stories in
Guideposts
magazines and dozens of
Chicken Soup for the Soul™
books.
Peggy's books have received accolades from Dr. Marty Becker, DVM—America's Veterinarian as seen on The Dr. Oz Show, Julie Klam—NY Times bestselling author of You Had me at Woof, and Susannah Charleson—author of The Possibility Dogs.
Blissfully engaging and full of love. Faithfully Yours beautifully conveys the connection between animals and their people. A heartwarming must-read for anyone who has experienced the power of this bond.
Peggy Frezon's new book, Faithfully Yours, celebrates the bond between the animals who protect, serve and heal us and the people who love them, a bond that reaches across the divide of species. These amazing true stories are sure to fascinate and inspire you.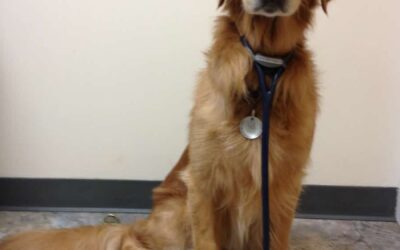 Writing is a solitary job, so I'm used to working at home alone....but I'm never really alone, because I always have my golden retrievers Ernest and Petey here with me.  Now, with the pandemic keeping so many away from the office, you may be working from home too....
read more