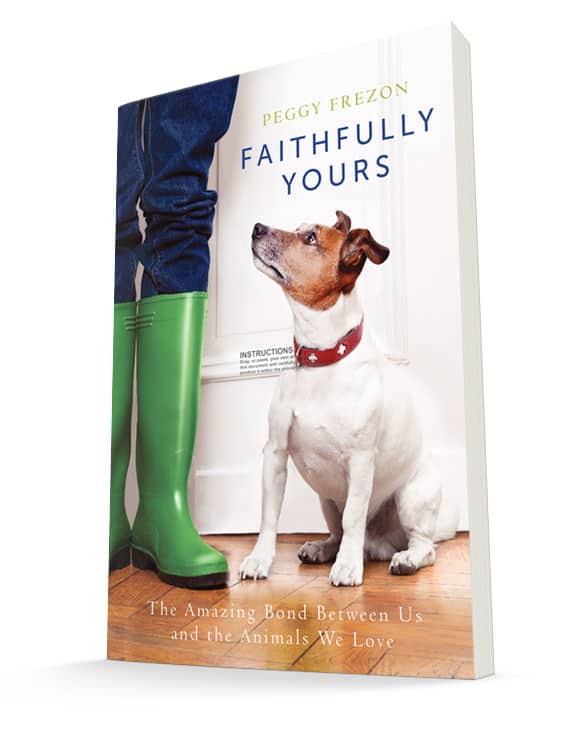 Faithfully Yours: The Amazing Bond Between Us and the Animals We Love
With inspiring stories of devotion, protection, healing, compassion, and faith, Faithfully Yours explores why we love animals so much. You will meet:
A schnauzer that rescued his owner after a devastating lighting strike.
A 40-foot whale that shocked her rescuers when she helped to save a baby whale trapped in a fishing net.
A miniature horse that guides a blind teacher.
A cat that comforts stressed-out college students.
As well as people who love animals in extraordinary ways:
The dog trainer who transformed an unwanted shelter dog into a Broadway star.
The man who became a voice for the humane treatment of farm animals.
The woman who gave up everything to help street dogs and, in turn, learned lessons of trust and love.
Faithfully Yours will warm your heart and enhance your appreciation of God's wonderful creation. For anyone who's ever loved, and known the love of, a special animal.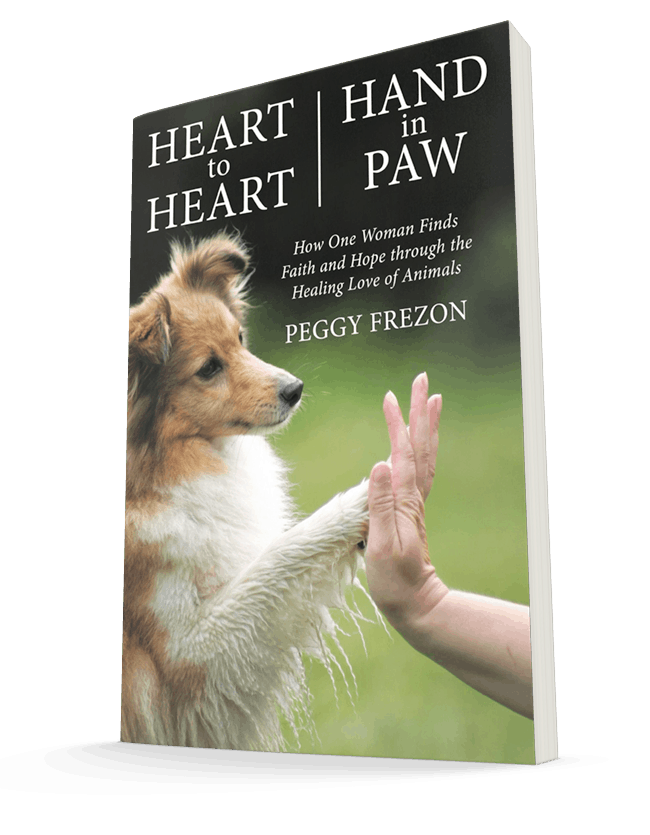 Heart to Heart, Hand in Paw
Luanne and her husband share a dream of living a simple life in the beautiful Vermont countryside. They stumble through building their own log home, gathering sap to make real maple syrup, and filling their little farm with animals. But these middle-aged homesteaders soon discover that their piece of paradise isn't without challenges.
The dog has separation anxiety.
The goose is afraid of water.
There's a fox in the pigpen and raccoons in the hen house.
Their homesick donkey cries all night.
And their truck has slipped into the pond.
And from there, things only get worse! Drawing upon a lifetime of meaningful relationships with animals, Luanne finds the courage to persevere. And when desperate circumstances threaten all that she's worked for, Luanne discovers strength in a most surprising place. Heart to Heart, Hand in Paw is a true tale of faith and the healing bonds of animals. Luanne's story shares how our pets can love, comfort and teach us as we take our own journey through life.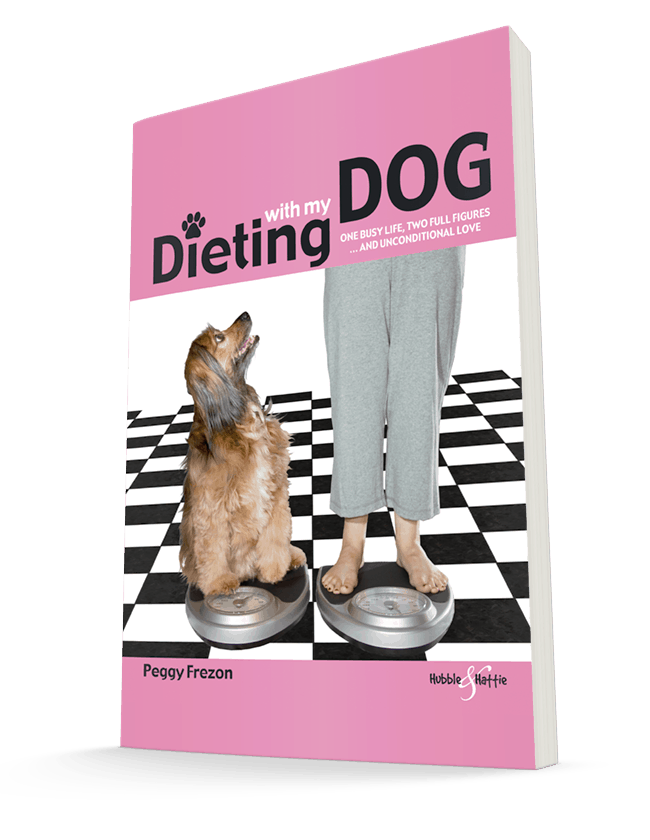 Dieting with my Dog
One Busy Life, Two Full Figures…and Unconditional Love
The veterinarian rubbed Kelly's sides for emphasis. "She needs to lose weight. If not …" Peggy Frezon recognized the list of serious ailments that followed. It was the same one her own doctor had given her. Dieting with My Dog is the honest and heartfelt story of how one overweight woman and her chubby spaniel struggled to get fit and healthy together. Theirs was a comfortable routine. While Frezon's children were flying the nest, her loyal rescue pup snuggled close. Sneaking M&Ms from her secret stash, she would slip Kelly extra doggy cookies too. Why not? Food is love. But then, Kelly became the motivating factor that led Frezon to face down the physical and emotional reasons for her overeating, and for over-feeding her dog. She learned that embracing change is healthy, and everything is easier with unconditional love. Join Frezon and Kelly on their journey to weight loss with a wag. Dieting with my Dog celebrates our close bonds with our pets in times of both need and triumph. This book is for anyone who has ever loved an animal – through thick and thin.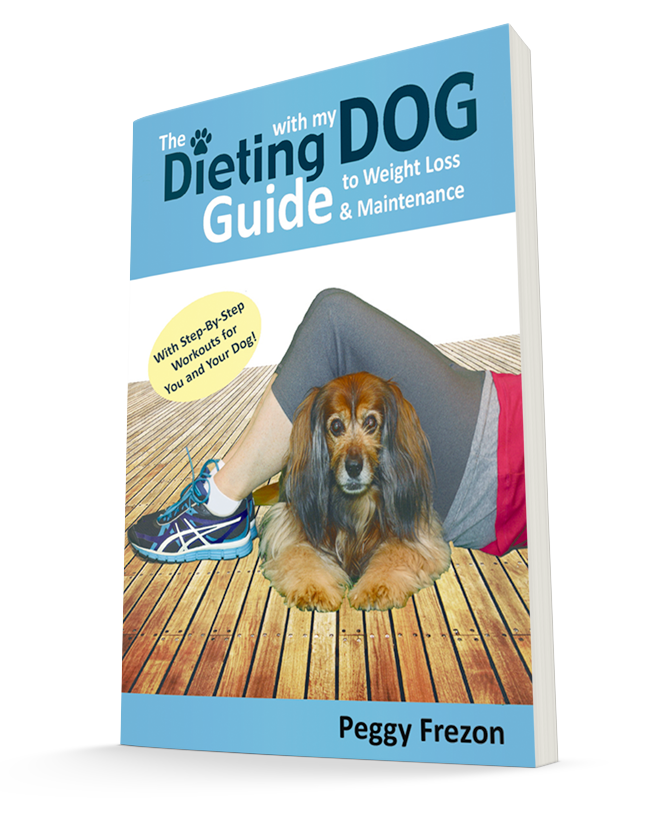 The Dieting with my Dog Guide to Weight Loss and Maintenance
Are you struggling with extra pounds that seem to stick with you, no matter what? Has your canine companion turned into a pudgy pooch? Or–as so often is the case–both? This book has all the tips you need to help you and your dog get fit and healthy…by doing it together. Including:
What you should weigh—for you & your dog.
Healthy snacks you'll both love.
How to get more out of your walks together.
Hiking and backpacking with your dog.
Biking with your dog.
Sports for dogs.
Strength training for you and your dog.
Also, amazing Woof Workouts with step by step exercises you can do with your dog!
Learn how to lose weight and keep it off for good! Get fit and healthy together with your best friend.

Faithfully Yours for Kids
The amazing bond between kids and the animals who visit, cuddle, help, heal, and love them.