Today we have something fun, two great giveaways just for you!
First up, Imperial Cat Organic Catnip.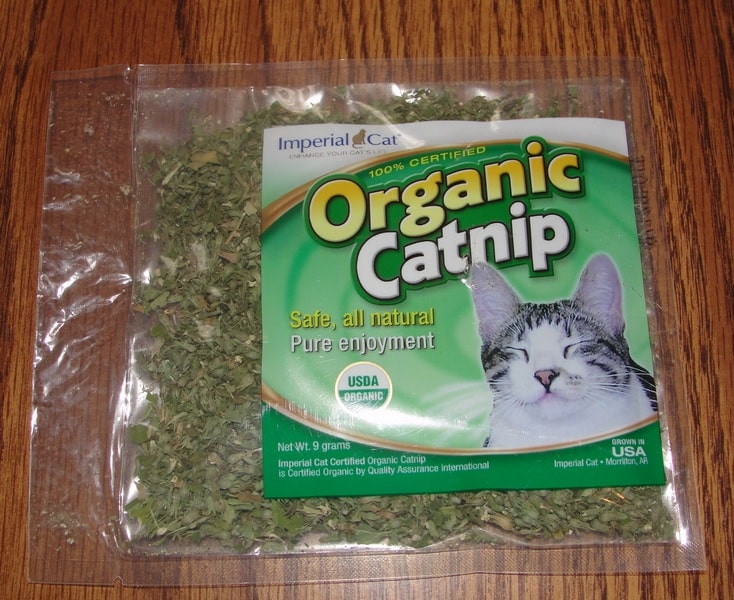 This is the product for giveaway!
It's safe, all natural, and all organic. And it comes from Imperial Cat. They make great scratchers in different shapes and toys and products for cats. Look at this great Happy Cat gift set which includes a Scratch 'n Shapes scratcher, Easy Grow Organic Oat Grass Kit, Cat 'n Around catnip toy, catnip, and a feathery wand.
What do you mean, it's not for me?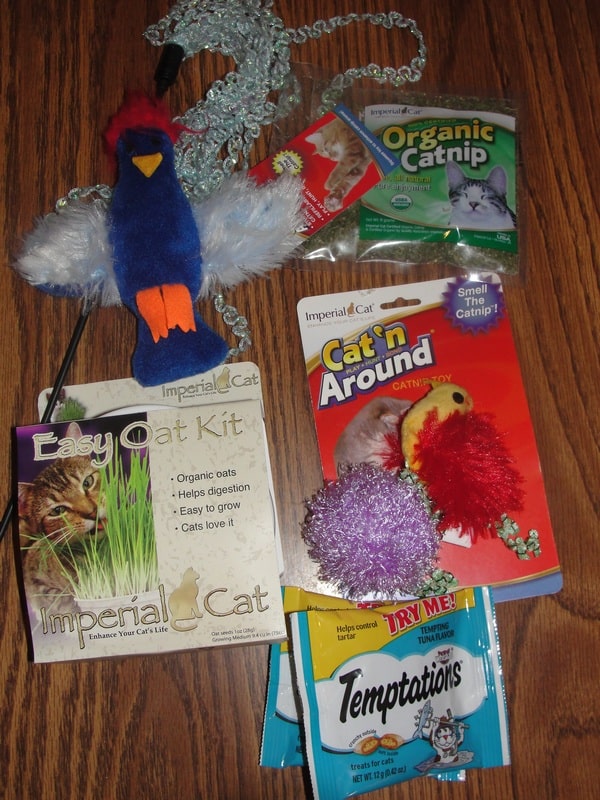 Items in the Happy Cat Gift Box.

My grandcat Cinnamon loves Imperial Cats toys, see for yourself!
Next up for giveaway: one white and pink HooRag. What is a HooRag? It's a seamless stretchy anti-bandana that has a multitude of uses…you can wear it as a bandana, headband, ponytail holder, neck warmer. Or your pet can wear it!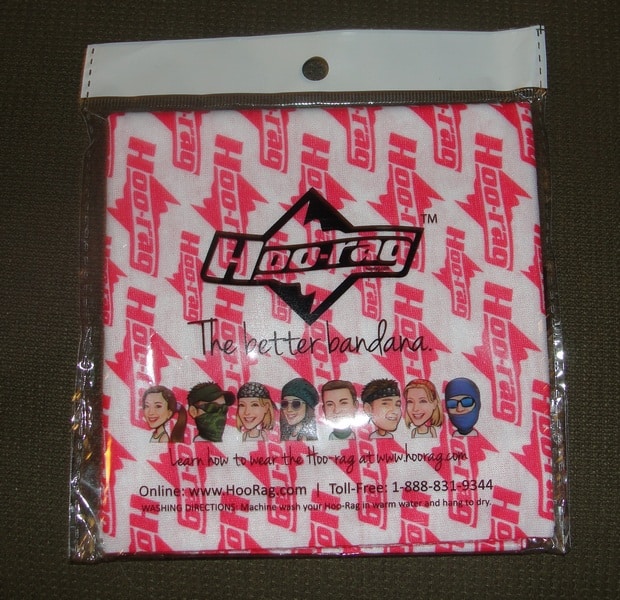 This is the item for giveaway!
Kelly and Brooks tested it out. The HooRag slipped on easily and was so light and comfy, it didn't bother them at all.
The HooRag was too big for Kelly. I recommend it for larger dogs. Brooks is sporting a HooRag with a dog bone design.
Here are the giveaways! Be sure to enter both!
*Note: I added the prizes together into one Rafflecopter so it will be quicker and easier to enter, and one lucky winner will receive both products!
Full Disclaimer:
We were provided with these products to review. This
did not affect my review, and the opinions expressed here are 100% my
own.
Want more, pawsitive pet tips, good news, and special bonuses? Content not already on the blog? Subscribe to my free newsletter. (Brooks and Kelly say thank you!)