Kelly's licking her lips for the new treats!
Spring Nautrals is so cool. This is why I like this brand:
1. They committed to help spread awareness about pet obesity with their recent Fit with Fido campaign.
2. In their first year, Spring Naturals contributed more than $10,000 to help homeless pets.
3. The Whole Dog Journal calls Spring Naturals "Top Recommended" product in canned and dry categories.
4. I also like the quality ingredients of their super premium dog food and treats.
Turkey Treats are made with a medley of fruits
and berries, including turkey,
apples, chickpeas, spinach, quinoa, oats, blueberries, cranberries, flax
seed, apricots and dandelion greens. wow!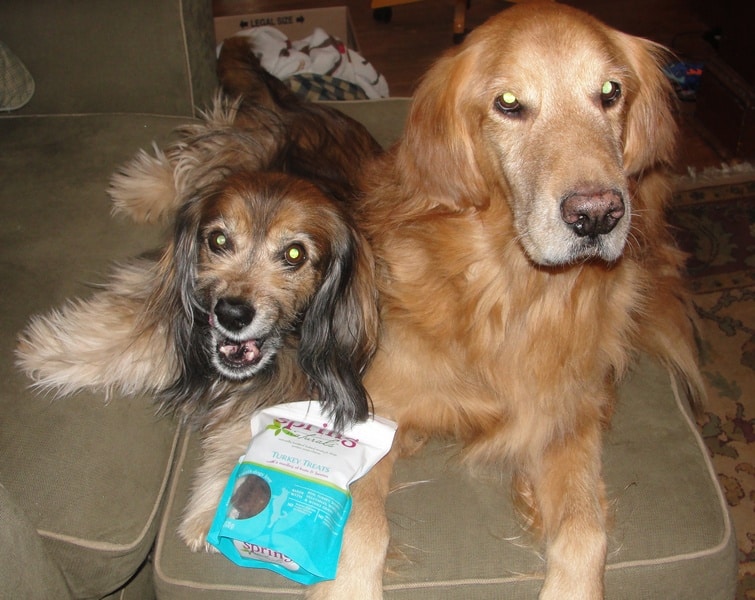 Waiting patiently?
5. Best of all, Brooks and Kelly think they taste great!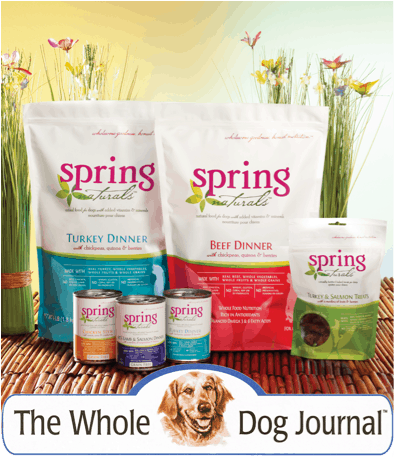 *Disclosure: We were provided with a sample to review. The opinions expressed are 100% my own.
Want more great pet news, fun content and special bonuses? Subscribe to my free newsletter. Brooks and Kelly hope to see you there!