The big, gentle golden retriever had been kept in a cage all day, every day. When we rescued him, at 9 years old, he was so excited to be free, he bounded around the yard and explored every corner of the house. Yet, what he craved most of all was the human touch. He loved to be patted. If we stopped patting him, he barked for more. It took weeks for him to trust that we'd always be there. We told him that he'd always get pats and belly rubs from us.
Now Ernest is a therapy dog, and receives all the pats and hugs he could ever want! He works at schools, libraries, colleges ad nursing homes. His favorite job is serving as a reading buddy for kids in a first grade class. He makes the kids smile, and they make him happy too. We've watched the young students gain confidence each time they sit down and read to him. And Ernest gets all excited when we pull into the parking lot. He can't wait to go! First, he stops by the office.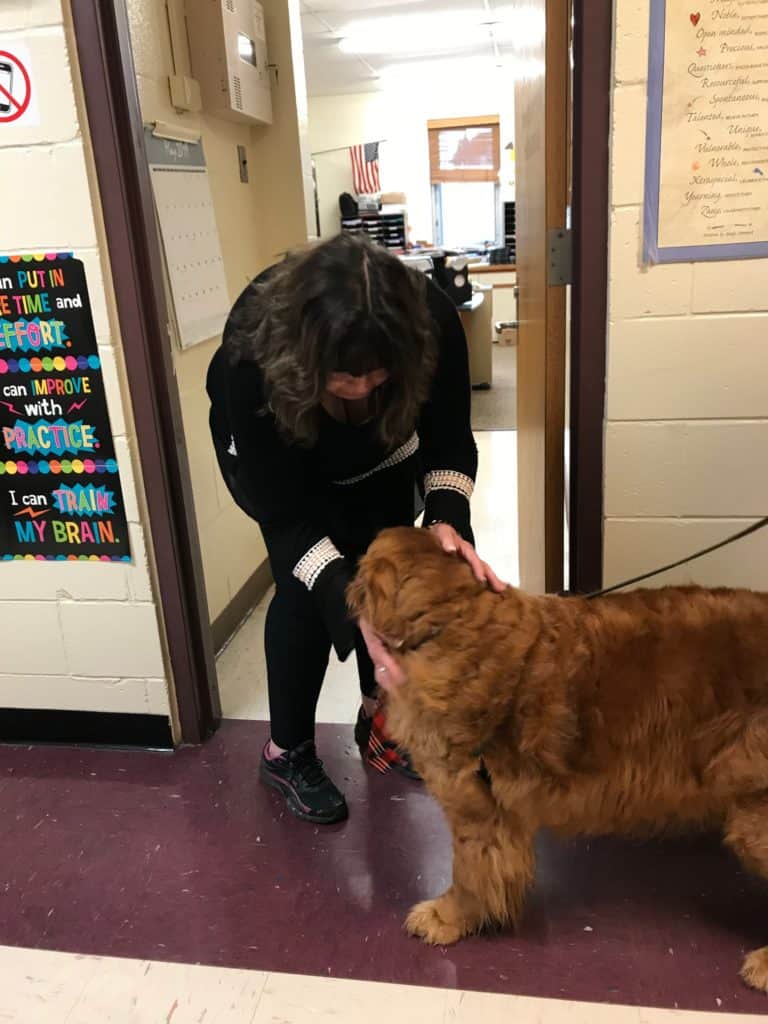 Then he waits at the classroom door.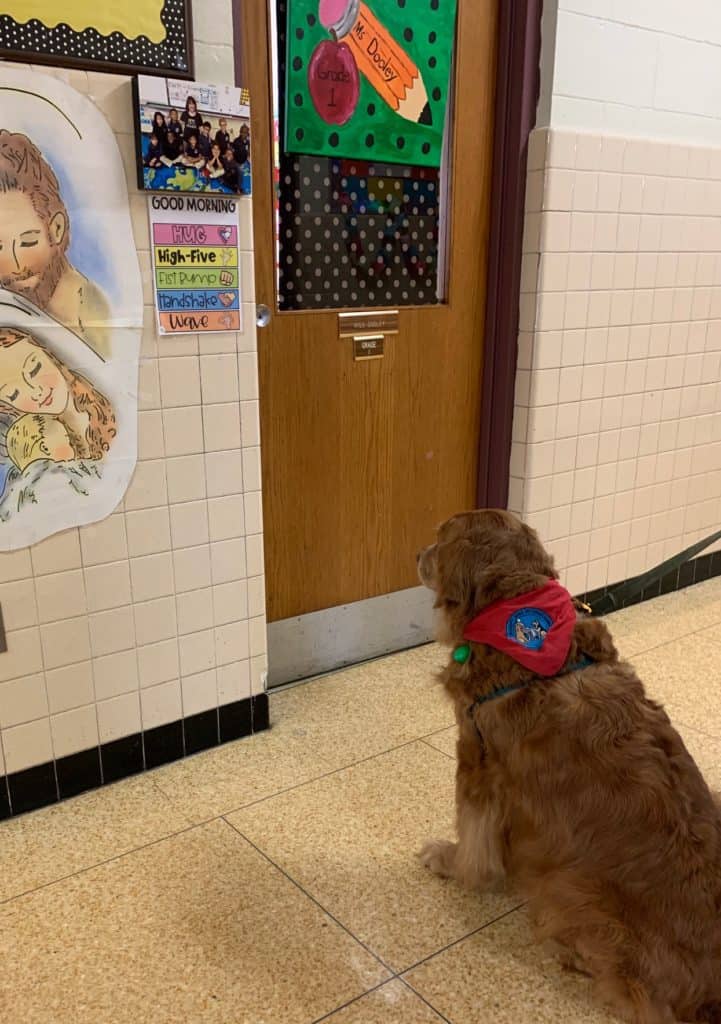 Here he is listening to some kids read.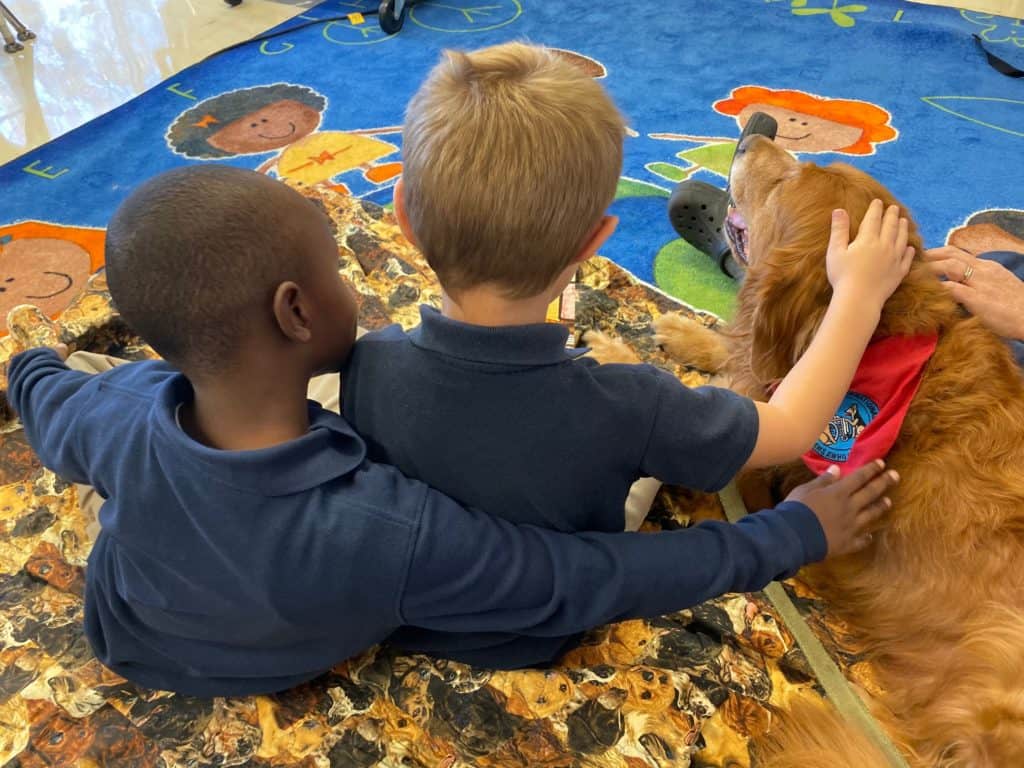 After reading, he gets extra pats.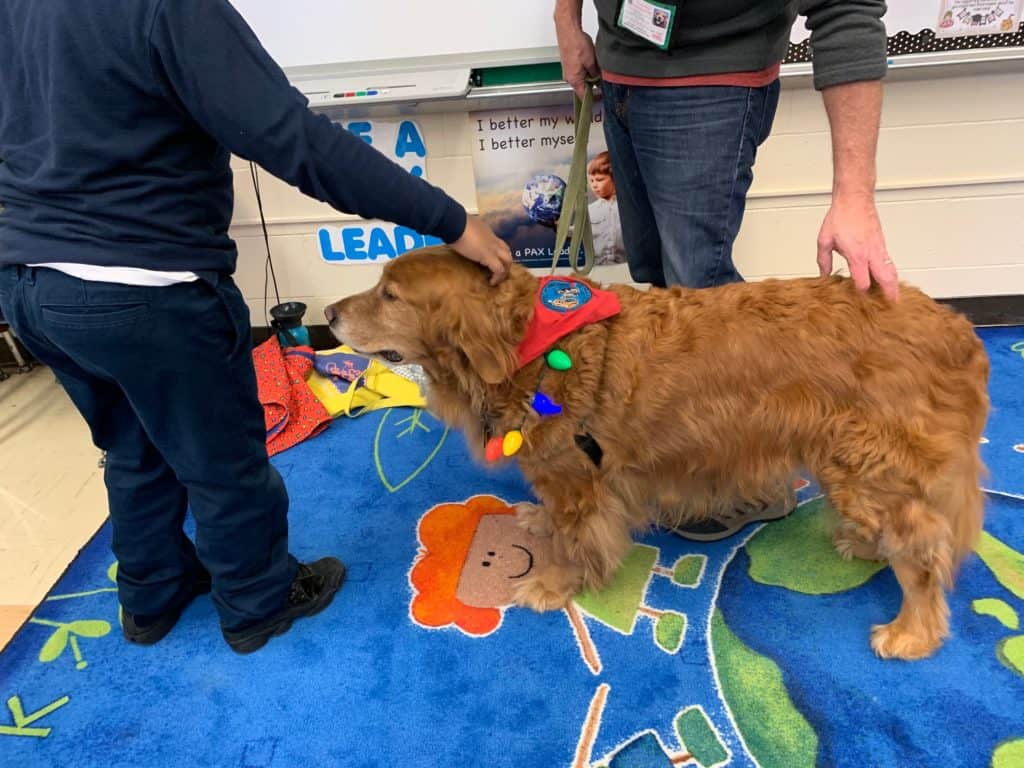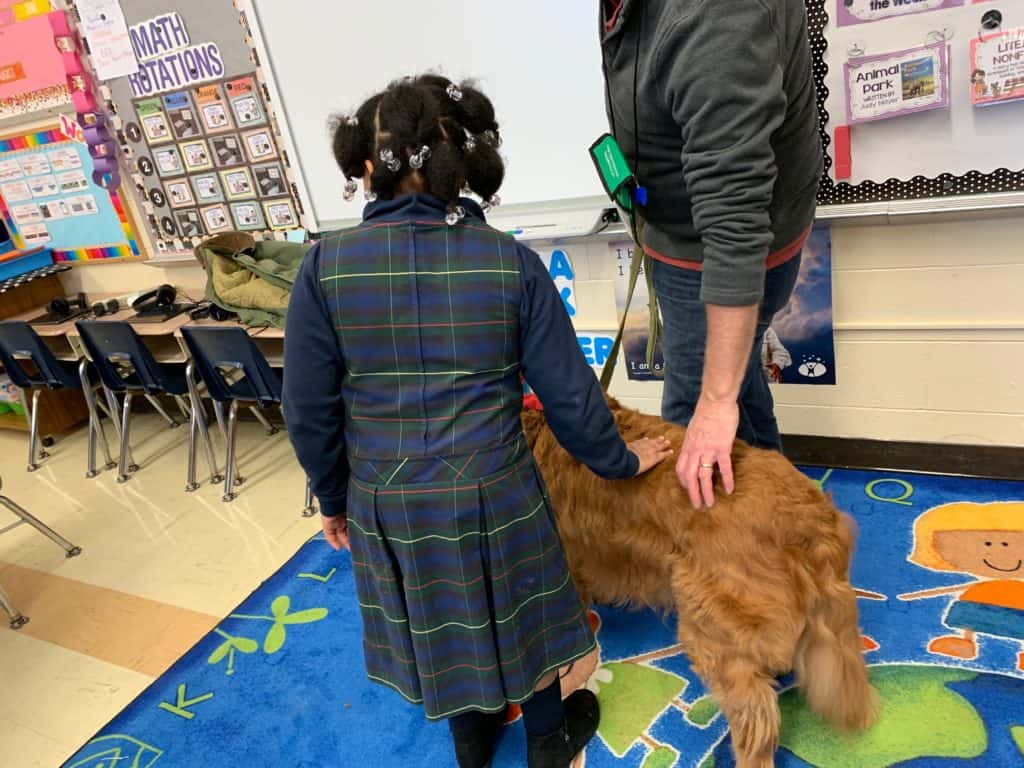 Many people ask me if Ernest is a service dog. Ernest is a therapy dog. Here is an article I wrote in the Nov/Dec 2019 All Creatures magazine about the difference between service, therapy, and emotional support dogs. The most important point to help you remember is that service dogs are trained to do specific tasks to help a person with a medical condition or disability. These dogs are protected by the Americans with Disabilities Act and working service dogs must be allowed in housing, stores, and other public areas. Therapy dogs provide comfort, stress relief, and love to people other than their owners. They are not protected by the ADA, and in general, may not enter public areas where dogs are not allowed unless they have permission to work there.