We review a lot of dog toys here, and occasionally a cat toy or two. But this BIRD TOY from Chewy.com was so adorable, we couldn't resist giving it a look. We don't have a bird to try this out at the moment, but based on our research about what birds like, the Super Bird Creations Foraging Bird toy is bright, interesting and definitely looks fun for birds!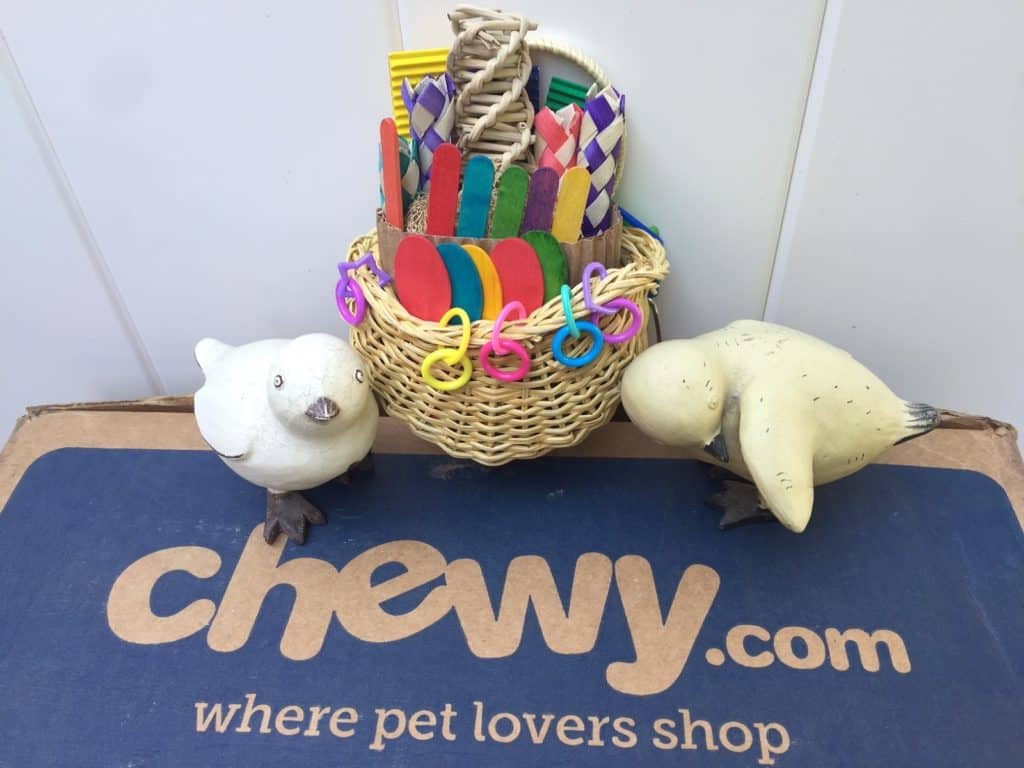 Look at all those colors. Unlike dogs, birds see colors well. And the different shapes and textures and challenging and stimulating for birds. The wicker basket is filled with a beak-tastic variety of popsicle sticks, ice cream spoons, mini loofahs and more. Birds like to pluck, rip, tear, and chew these things apart. You can also hide treat inside to encourage foraging behavior and eliminate boredom.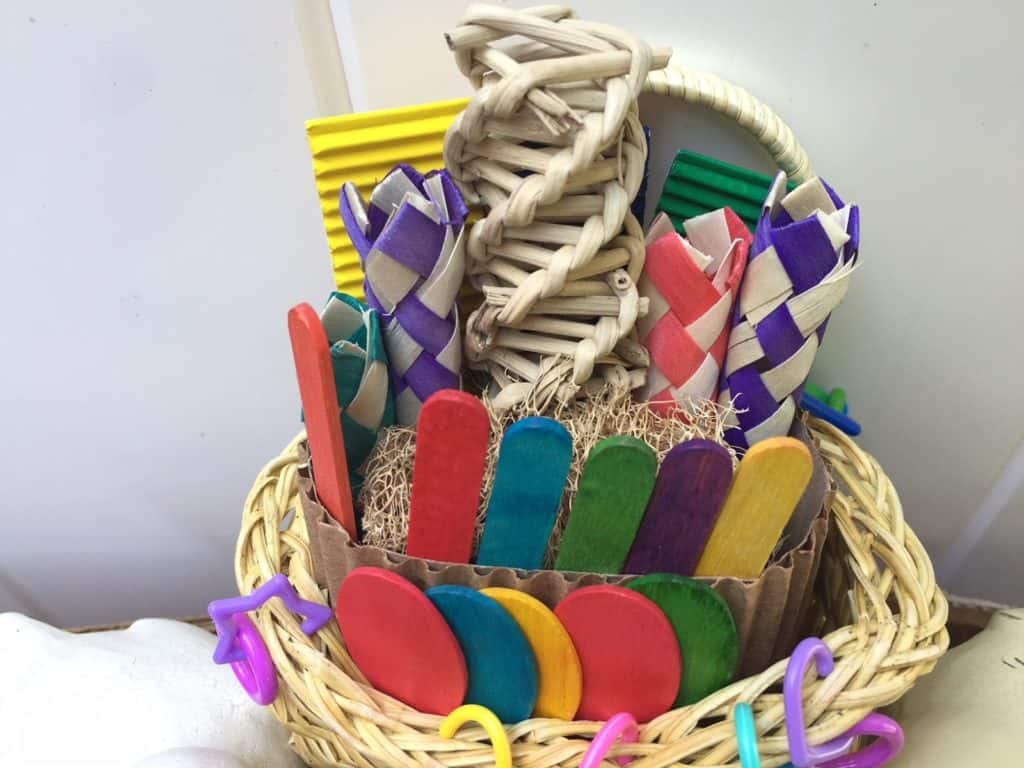 The Super Bird Creations toy:
chewable
challenging
bird-safe
This looks like a wonderful toy to help keep your pet bird mentally stimulated and having fun. What do you think? Does this look like a fun bird toy? If you have a bird, do you think he/she would enjoy this toy? What part of this toy do you think would be his or her favorite? What kind of treats could you hide inside for foraging?
*Full Disclosure:
We were provided with one Super Bird Creations Foraging Toy in exchange for our honest review. The opinions expressed here are 100% my own.