Monday we reviewed the Kong Senior and how it held up to our 10-year-old Ernest's chewing. Today we'll take a look at the Kong Extreme…and see if it can compete with Petey's powerful puppy teeth.
We have always loved Kongs because they keep our dogs happy, busy and help alleviate boredom when they have to be home alone. Now I've discovered
that there's a different Kong for every stage and need.
Classic Puppy Extreme Senior
As a Chewy Influencer, I got the opportunity to test
and review one Kong
for each dog, to see how that particular Kong worked out for them.
Monday we shared our experience with the Kong Senior for Ernest, age 10.
Today we'll take a look at powerhouse 1-year-old Petey and the Kong Extreme.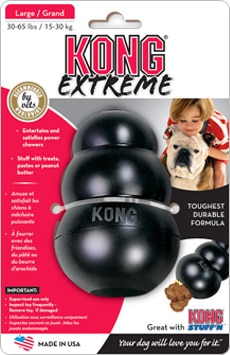 Petey loves to chew, and destroys most toys within minutes. I knew he'd need something super durable to withstand his razor sharp teeth and aggressive chewing. Was the Kong Extreme the answer?
I
stuffed the Kong with Kong Easy Treat and a
couple crunchy treats. Petey jumped excitedly, and then got right to playing.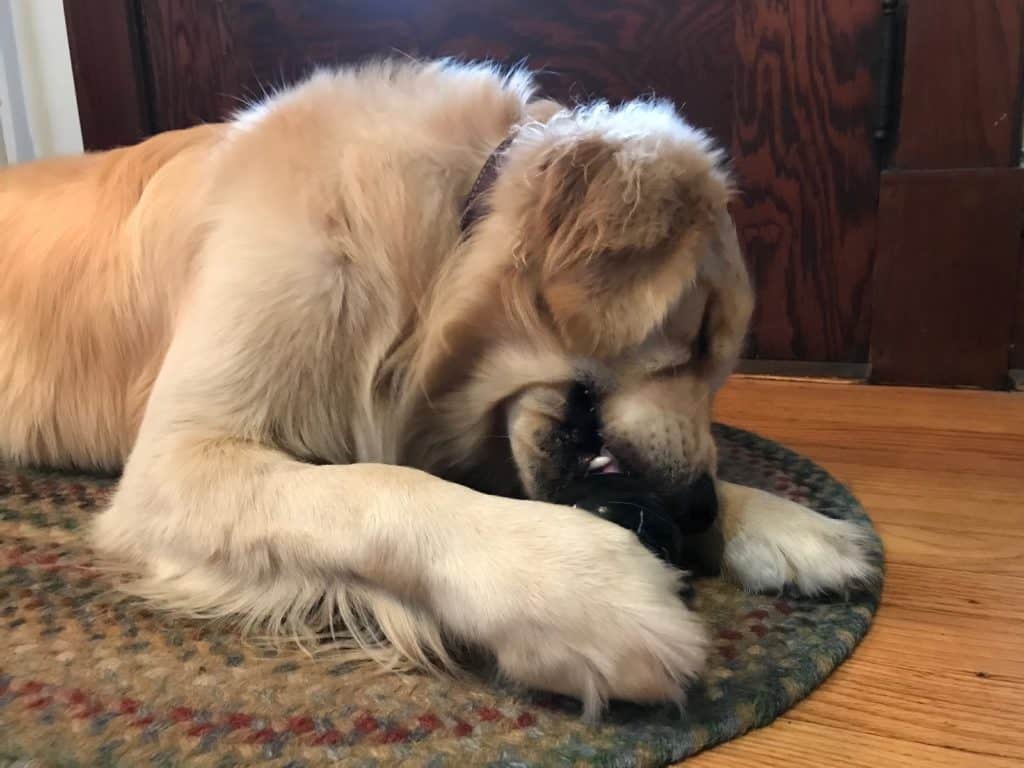 The Kong Extreme is made of the most durable rubber for determined chewers. And Petey was determined! After
multiple uses, the Kong Extreme has actually held up to Petey's roughness. He has not managed to destroy it in the least despite plenty of enthusiastic play. We recommend Kong Extreme for all your power chewers.
Here is a chart to help you decide which Kong is best for your dog.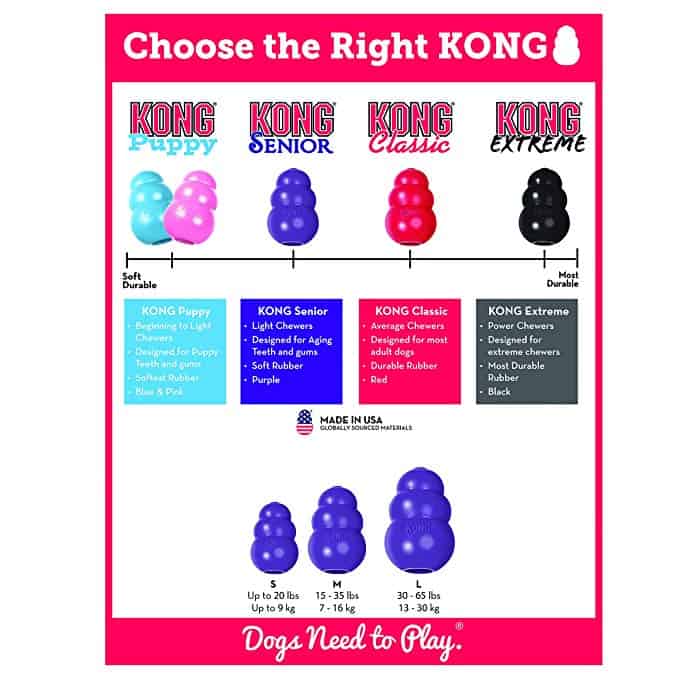 *Full
Disclosure: we were provided with one Kong Senior and one Kong Extreme in
exchange for our honest review. This in no way influenced my opinions.
Opinions expressed here are 100% my own.