Our recent summer getaway had to fulfill several requirements:
1. inexpensive
2. doable in a long weekend
3. allow dogs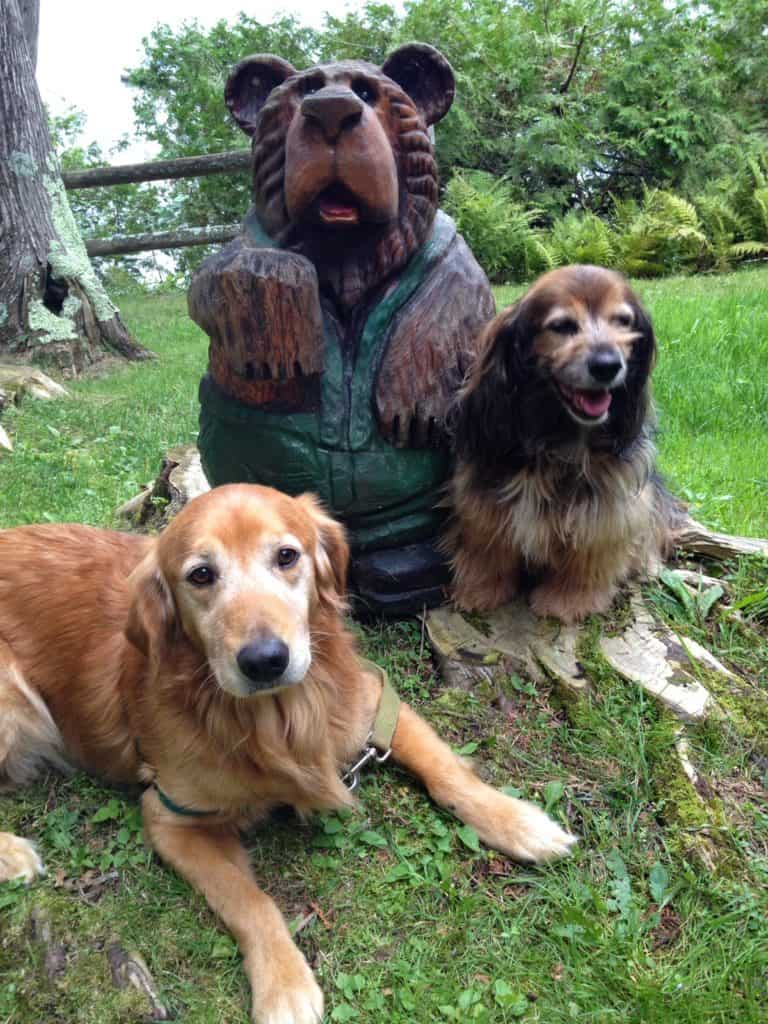 Kelly and Ike meet Bently at our friend's camp.
It's always a bit of a challenge, but I think we pulled it off. First, we visited a friend at her lake house. We could clearly tell that the dogs were thrilled to be in the country, nose-to-the-ground dashing about in a Family Circle-like pattern. They usually get a little stressed when we are away from home, but they seemed perfectly at peace and comfortable. And so were we! Just what a vacation should be, sitting on a deck, looking out at the lake, with good food and good conversation.
Dog Vacation Tip #1- find a friend with a lake house.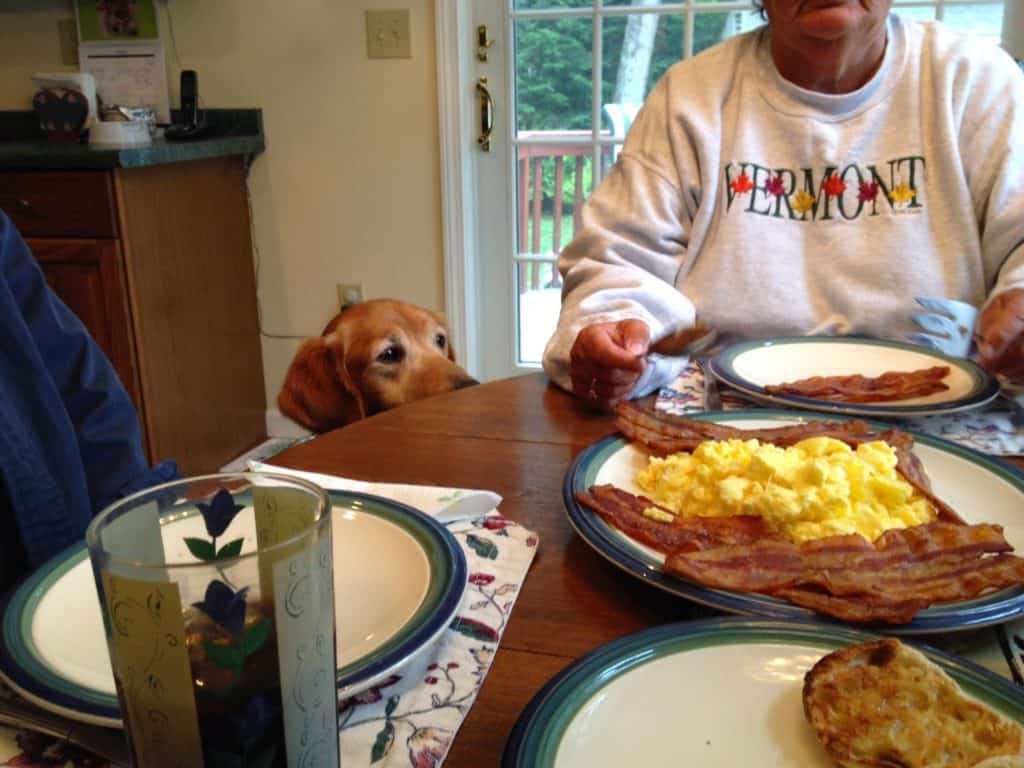 Ike eyed the bacon and eggs for breakfast.
Next, we traveled to Burlington, Vermont, to visit friends and family. We made sure that the hotel was "pet friendly." The hotel was lovely, and it did allow pets…but that's where the "friendly" part ended. There were no designated places to walk the dogs, no handy trash containers for the poo bags. The complimentary breakfast was in a sit-down style restaurant which didn't allow dogs. We worked around these issues, but it made me think that pets were allowed, however the hotel didn't really cater to making the experience convenient.
Dog Vacation Tip #2- ask these questions before booking a hotel:
1. Is there an additional fee for pets? (ours didn't charge a fee)
2. Is there a weight limit? (one hotel we looked into the weight limit was 50 lbs, the other was 80 lbs.)
3. Do you have any designated areas for pet walking?
4. Are dogs allowed to be left alone in the room? (In ours, they weren't)
5. If not, do you have the number of certified pet sitters?
6. Do you offer amenities such as beds, bowls, treats?
What else did we do on vacation? We visited friends. We ate good food. We walked on the boardwalk on Lake Champlain. We stopped at some shops and tourist sites.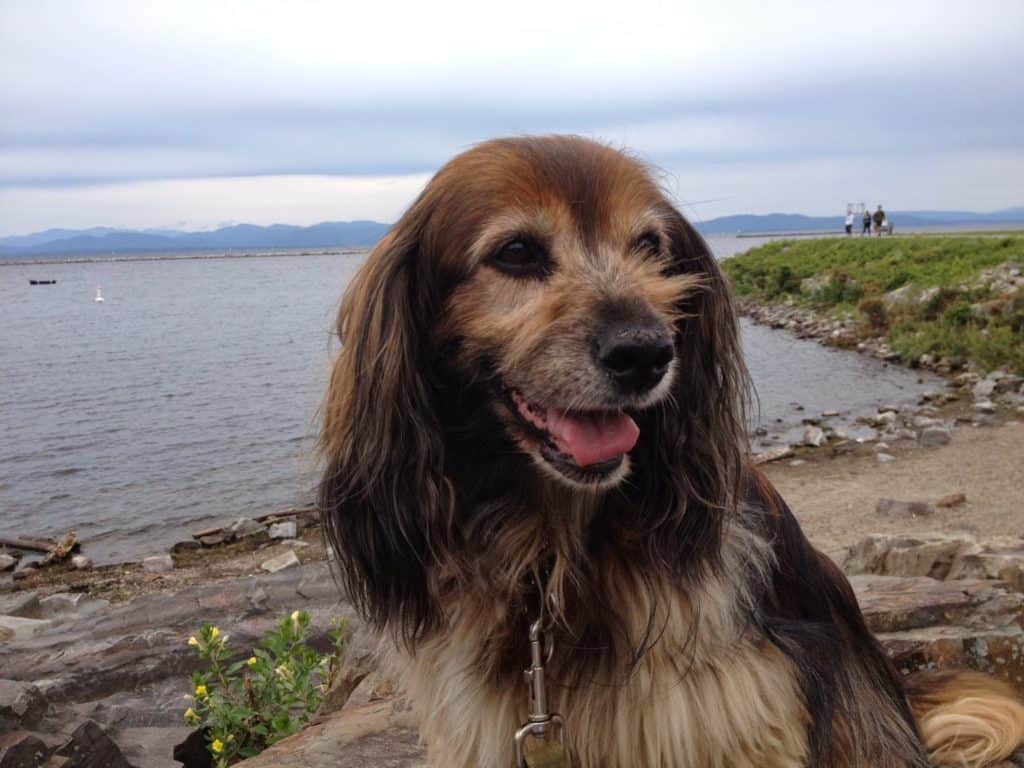 Kelly enjoys beautiful Lake Champlain.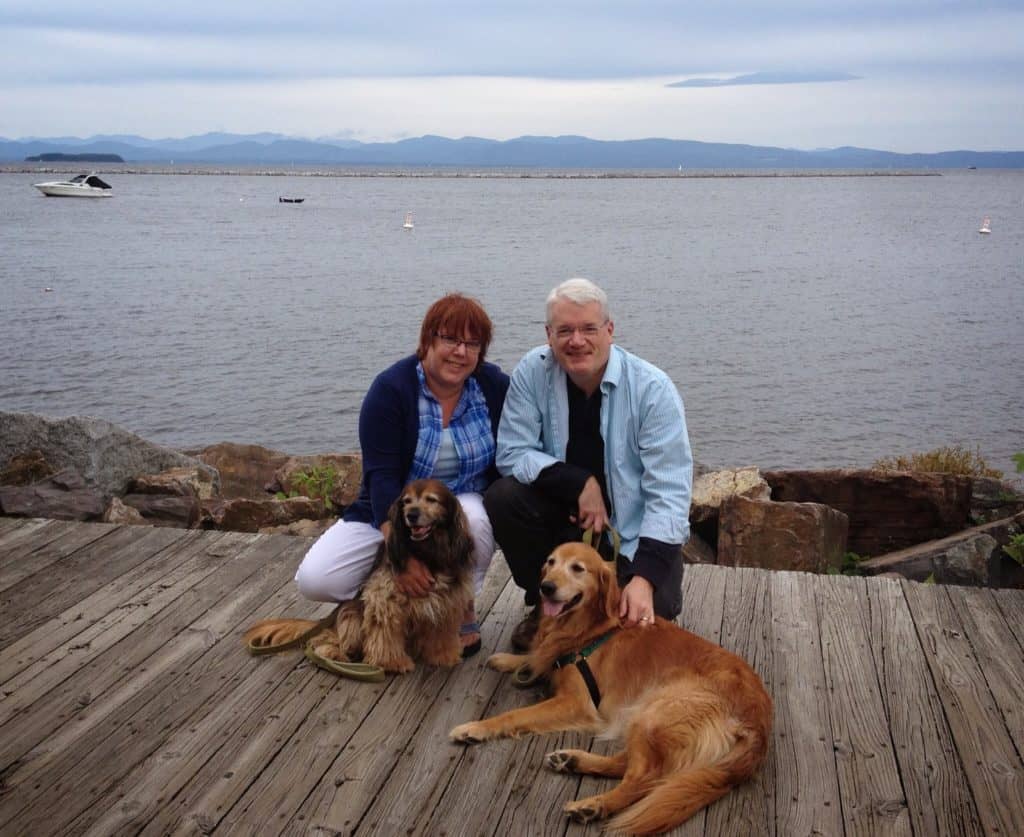 The Boardwalk is one of my favorite places.
Dog Vacation Tip #3- Research sites to find out their dog policies, and
you may discover that more places are open to dogs than you thought.
Burlington was full of dogs on Church Street Marketplace and the
boardwalk.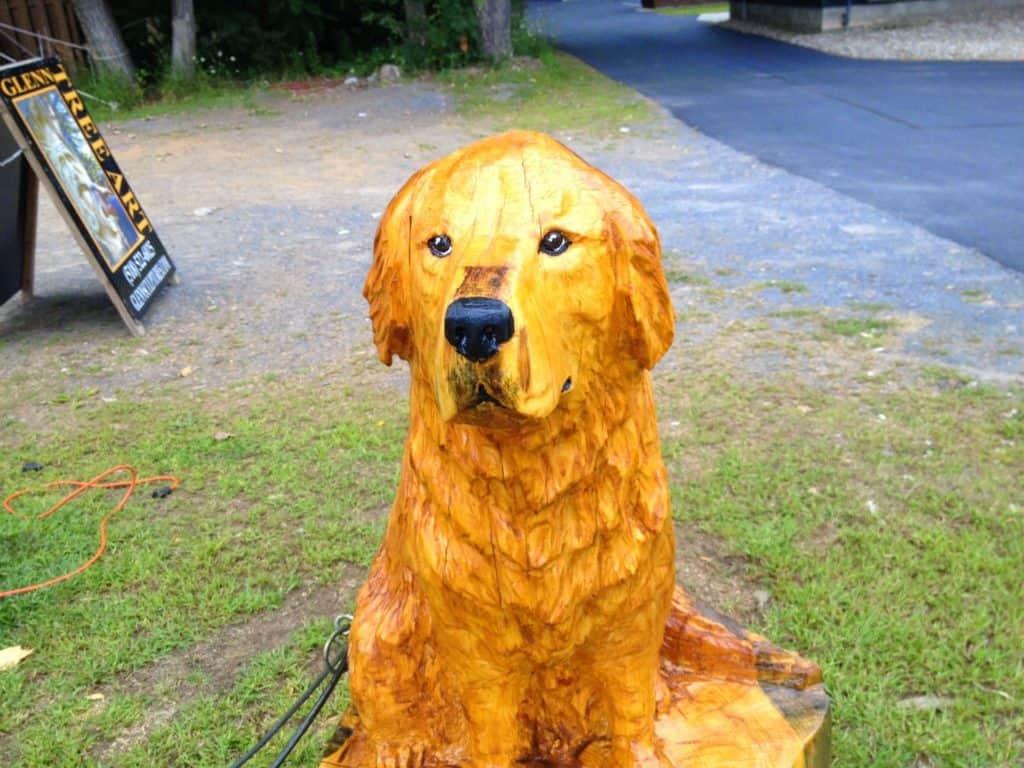 We saw a golden retriever carved out of a log.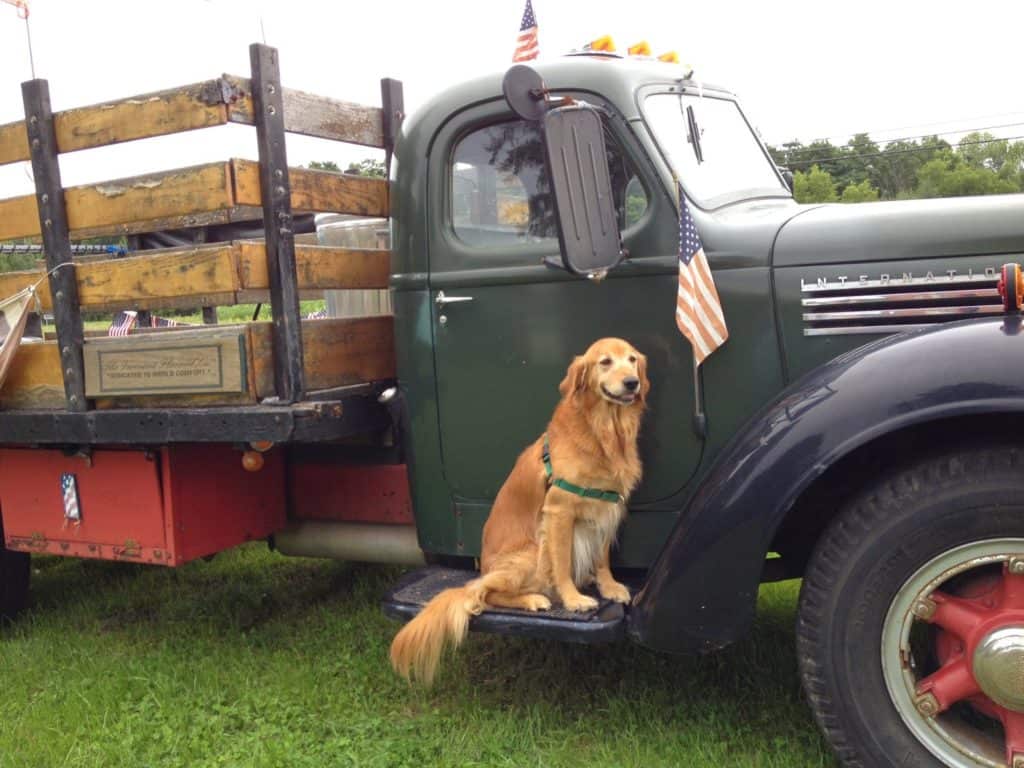 Ike took a liking to an old truck at Vermont Flannel.
We came home tired and happy.
Dog Tip #4- A vacation is special when shared with your dog.
I hope you all have wonderful vacations!