Animal rescue groups, humane societies, and animal supporters gathered in the Legislative Office Building in Albany, New York yesterday to lobby legislators to raise awareness for our companion animals and the need for stronger laws to protect them.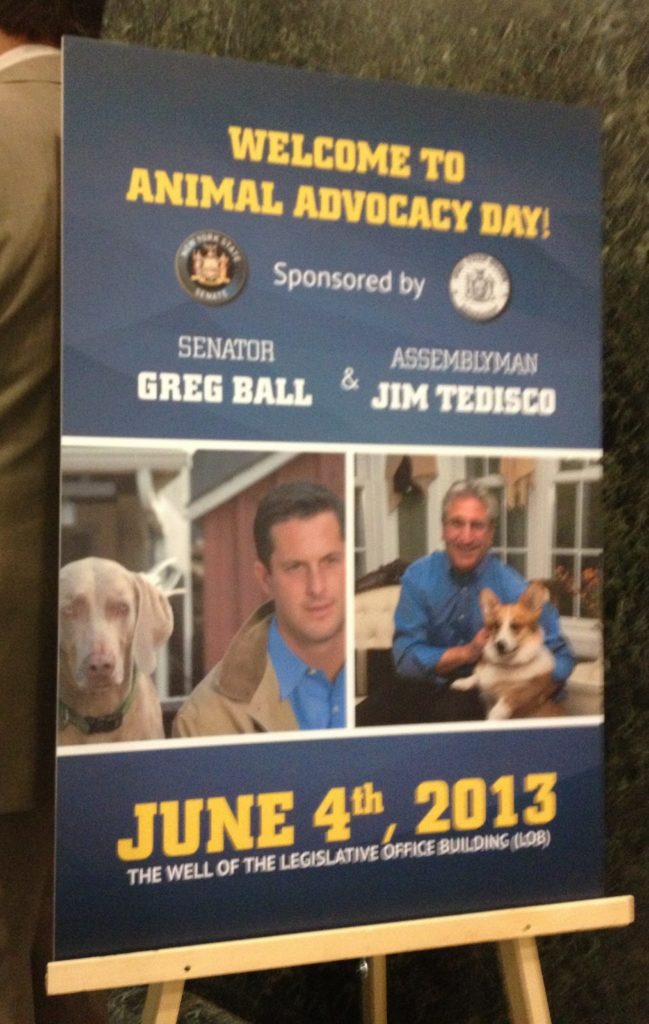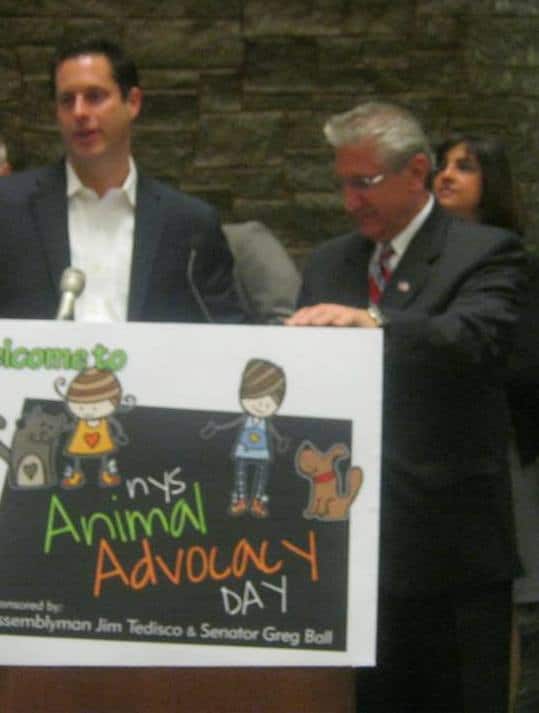 Senator Ball and Assemblyman Tedisco
Among the animals in attendance:
*Hudson and Pearl, two pitbulls who had been found by the railroad tracks, possibly after having been nailed to a board, resulting in one pup requiring an artificial paw.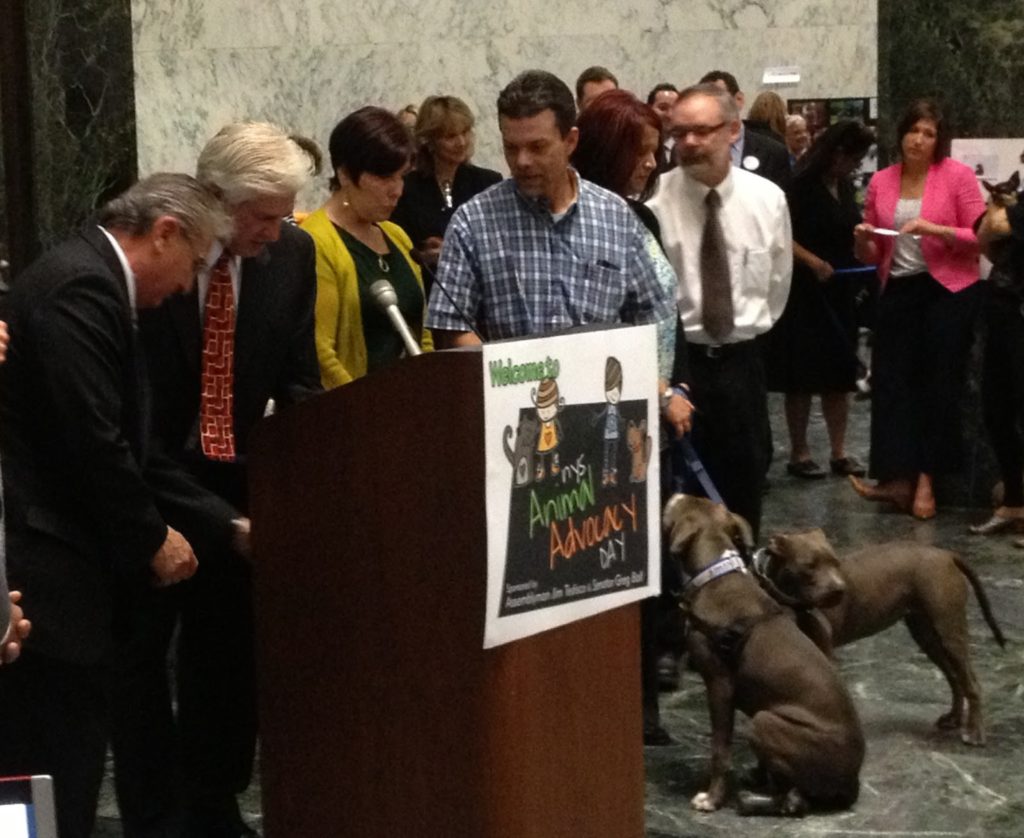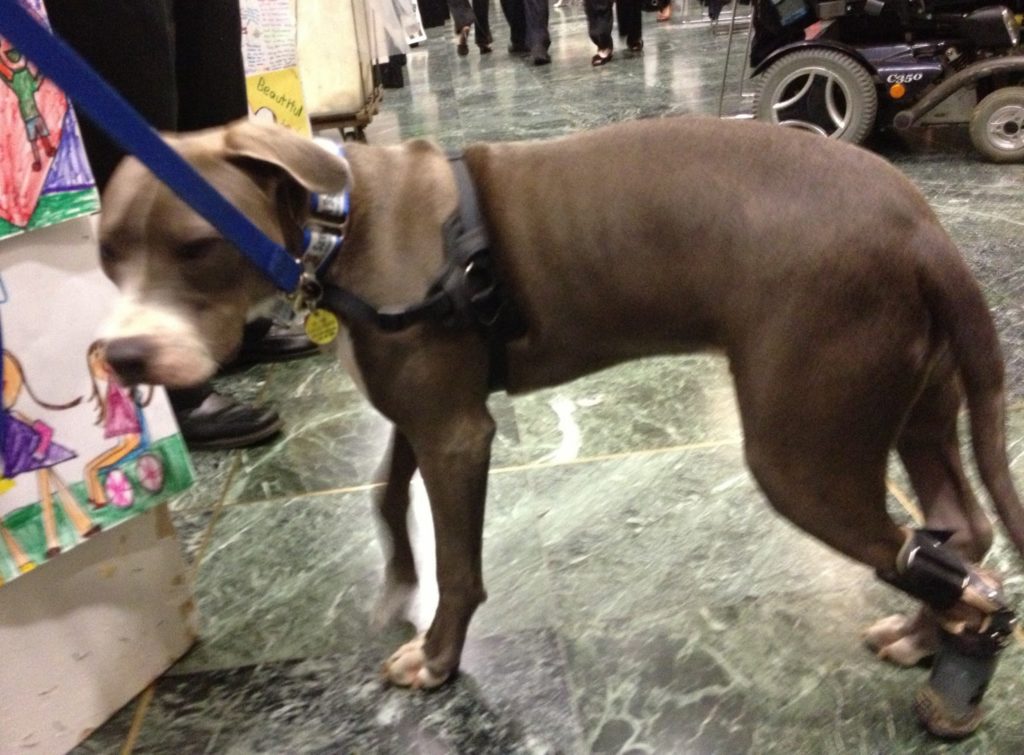 Thanks to a skilled veterinarian, Hudson's special hind paw.
* Phoenix, a Jack Russel who had been set on fire by a teenager in Buffalo.
* Queenie, a chihuahua who had been brutally de-vocalized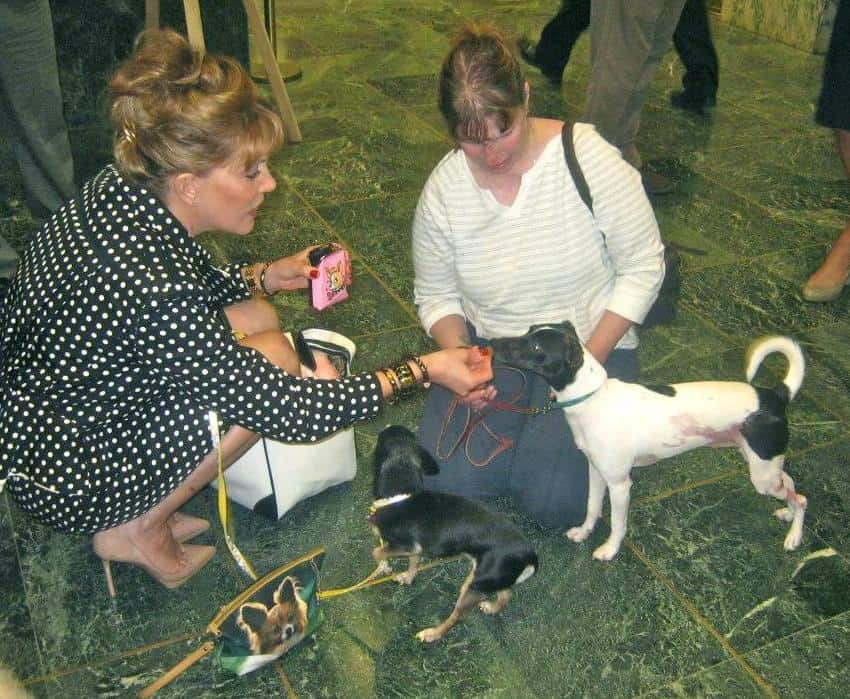 (L) Queenie with mom Michele Riggi, and (R) Phoenix with his mom.
Fortunately, these animals have happier endings, as caring people have stepped in to save them, heal them and love them.
Incidents like these happen far too often. New York already has some strong animal cruelty laws. It is one of the first states to have an animal cruelty felony bill, up to 2 years in prison and a $5,000 fine. But there is more to be done. Assemblyman Jim Tedisco and Senator Greg Ball created Animal Advocacy Day three years ago to help bring awareness to laws that help prevent animal cruelty. They urge increased penalties for animal abuse, a bill for a animal abuser registry, including a mandated psychiatric evaluation, and stronger puppy mill legislation.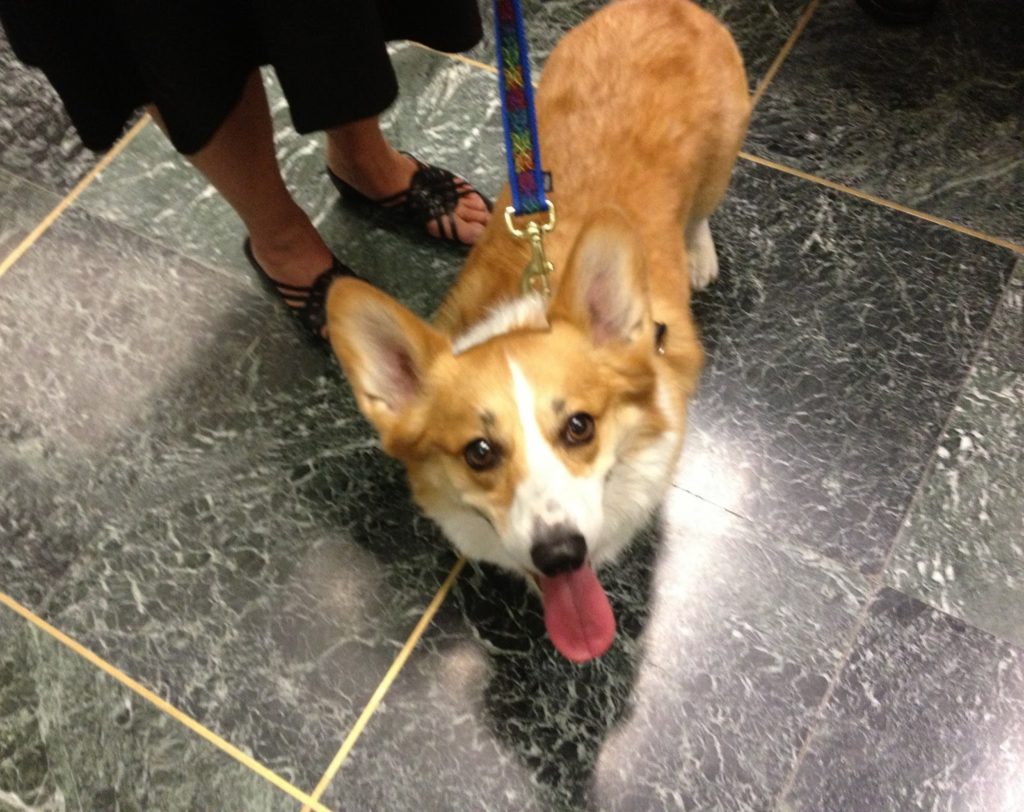 Assemblyman Tedisco's corgi Gracie.
Local News 10 Pet Connection's Steve Caporizzo also spoke out strongly against puppy mills, saying puppy mills are "disgusting and make you sick. Puppy mills are moving into New York and we don't even know it." He was recently involved in a rescue of dozens of puppies from an Amish puppy mill.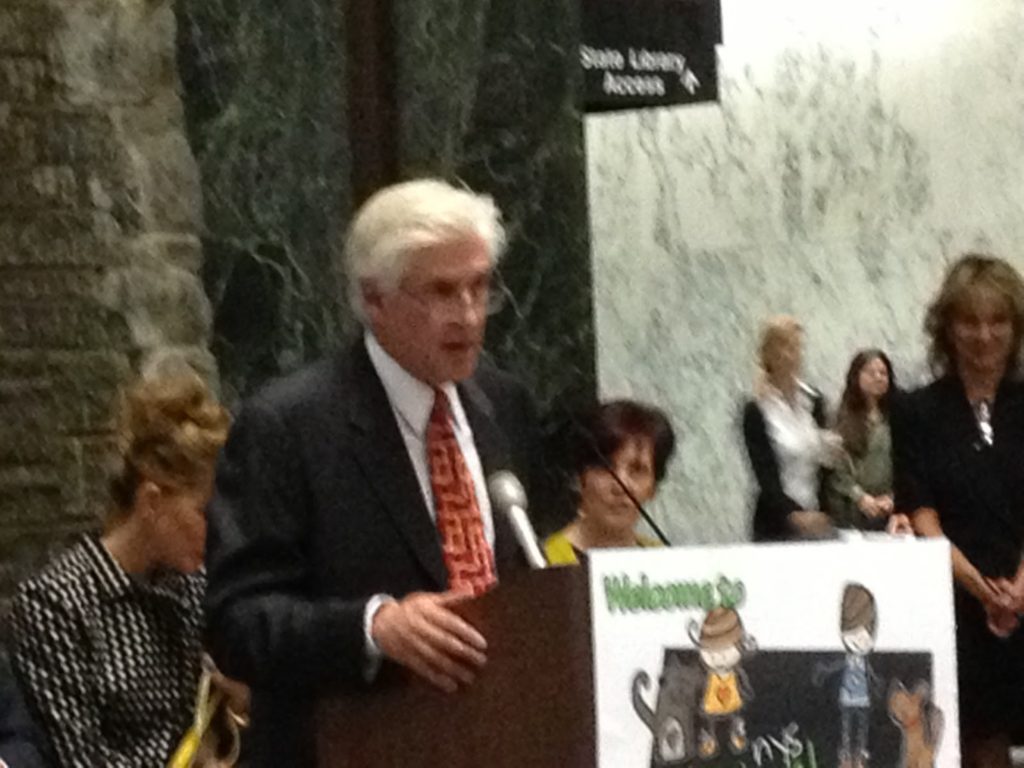 Pet Connection's Steve Caporizzo
Tables of organizations lined the room, including one with a miniature horse wearing a banner, "Not intended for Human Consumption."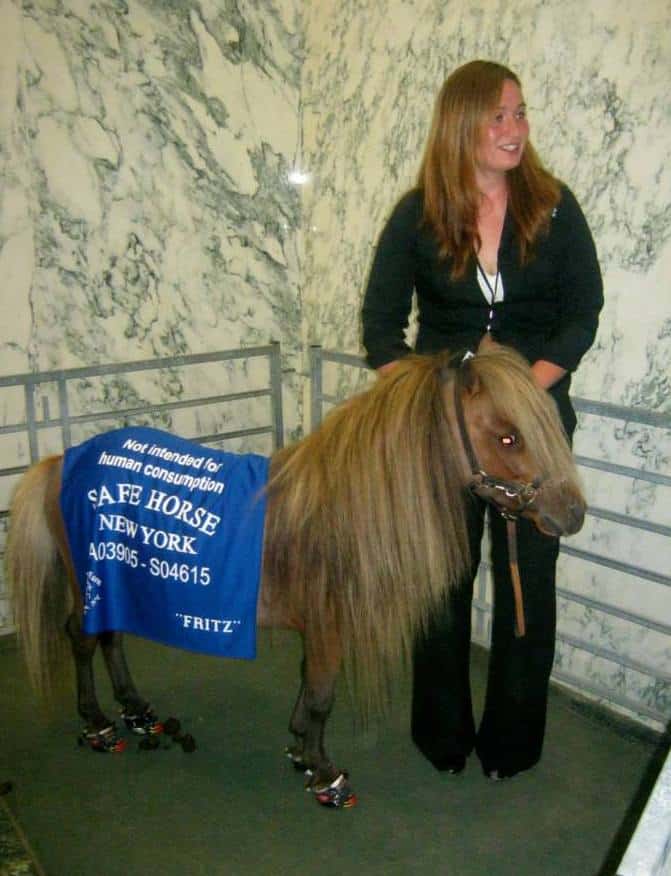 Notice the horse's adorable sneakers!
A written statement from Bob Barker stated that the humane treatment of animals is a matter of integrity. He impressed that we are their stewards, and called for a more compassionate, responsible world. His remarks ended with "and remember to spay and neuter your pets."
I appreciated learning about the various bills. Animal abuse in any form is not acceptable. I add my voice to urge our legislators to pass these bills and help protect our animals.
Want pawsitive pet tips, good news, and special bonuses? Content not already on the blog? Subscribe to my free newsletter. Kelly and I can't wait to see you there!