Sometimes a shelter pet becomes a loving family member.
And other times, he also becomes a star!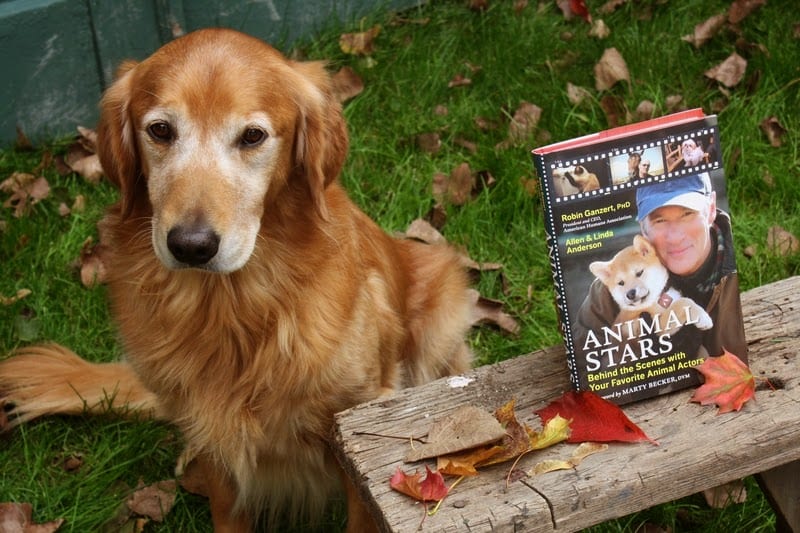 Ike: "Do you think even I could become a star?"
Do you have a favorite animal actor? Maybe it's:
Chico as Hachi
Guido as Paulie
Finder as Joey, War Horse
Casey as Baloo, Jungle Book
Cimmaron as Jackie, True Grit
Kitty the python, Snakes on a Plane
wolves, Game of Thrones
Uggie, The Artist
Abbie as Sam, I am Legend
Crackerjack as Crookshanks, Harry Potter
or maybe another.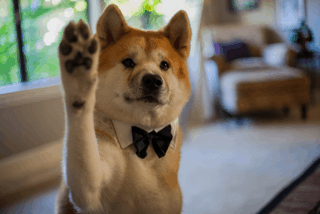 Have you wondered how these animal actors were discovered, trained, and where are they now?


ANIMAL STARS: Behind the Scenes with Your Favorite Animal Actors, by Robin Ganzert, PhD, and Allen and Linda Anderson, is a new book with true stories of trainers, actors, directors, and, of course, dogs, cats, horses, bears, penguins, and hundreds of wild animal actors.
I've always been interested in the animals in TV shows and movies, but all of the books on my shelves on the topic were old and outdated. I knew the training techniques must have changed over the years. And, what about the animals in current movies that I was watching right now? Then I discovered Animal Stars. This book contains up-to-date information on animals starring in current shows, and fascinating stories from trainers, actors and directors.
*Be sure to enter the Rafflecopter giveaway at the end! I'm giving away 3 copies.
My favorite stories are the rags to riches tales–it's heartwarming that so many cats and dogs are saved from animal shelters and given a second chance at life, along with a wonderful career. (And, a portion of the proceeds from the book will also aid the American Humane Association.)
Along with the personal tales of the animals, this book gives you an inside look at how they were trained. Trainer Mark Harden worked with Chico, the Akita who portrayed Hachi. Mark explains that animals don't really "act." If a dog is supposed to have a sad moment, he can't tell them to "feel sad." Instead, he thinks about what physical behaviors the animal can do that would help portray sadness. Then he teaches the behaviors and calls it a trick. For example, he might teach a dog to move slowly, lower his head while walking, stand still, and lie down. "Add some violins and some mood lighting, and to an audience, the dog looks sad."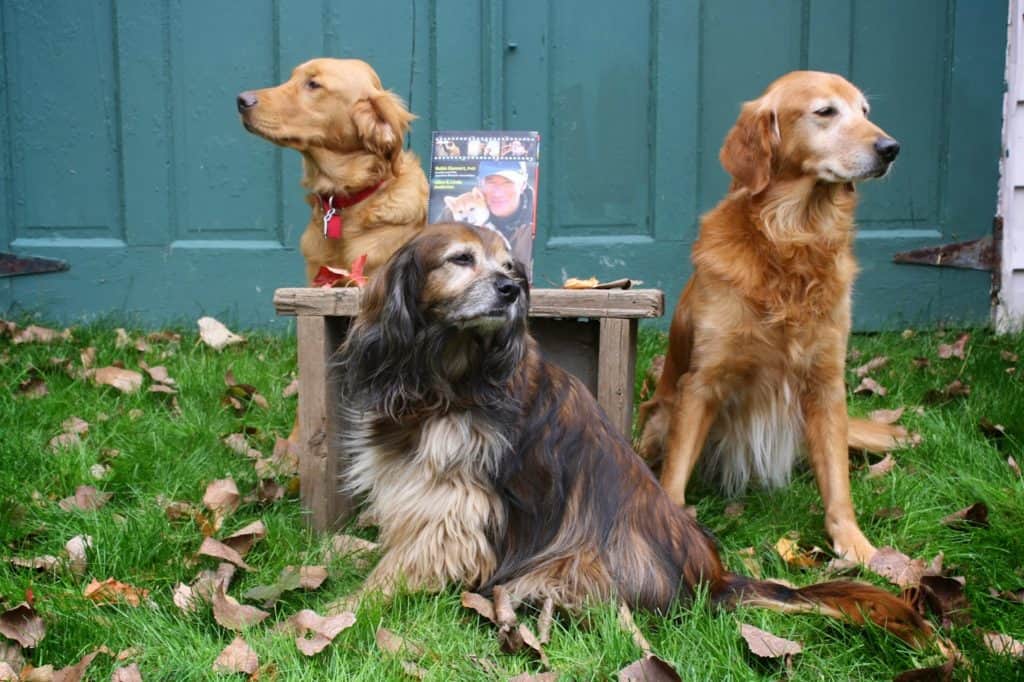 Looking in all directions: Zeke, Kelly and Ike could use some acting lessons!
I've been a fan of Allen and Linda Anderson's many inspiring books, (and even have shared a story in one of them–Animals and the Kids who Love Them), and along with the talent and expertise of Robin Ganzert, PhD, President and CEO of the American Humane Society, this combines to make an excellent, informative and heartwarming book that stands out from the others on the shelf. You'll want to go back and watch your favorite movies again after reading the book, after you've had your sneak peek behind the scenes. And then, go back and read the book again!
Enter here for a chance to win your own copy of Animal Stars. There will be 3 winners!
*Full Disclosure: I was provided with 1 copy of Animal Stars to review and 3 to give away. This in no way influenced my review. Opinions expressed here are 100% my own.