Okay, did you catch on that I was hinting a little bit yesterday?! (hehe sorry!)
But now I can tell you. I have some exciting news! We've got a new dog!!
Please meet Ike.
Peppertree Rescue, the same group that helped us with Moses and then Brooks, alerted us to a 6 year old golden retriever they called Burghley. Burghley had been in a home with a 3 yr old golden, and unfortunately the family was relocating and unable to take their dogs with them.
We met Burghley in the park, anxiously wondering what Kelly would think. She let him know she was boss, but otherwise she more or less ignored him and seemed comfortable with him. He didn't seem to mind her bossy ways. The rescue group sent an experienced dog person to help us get a sense of both Kelly and Burghley's reactions and determine if they might be able to live peacefully together. She indicated that it could work.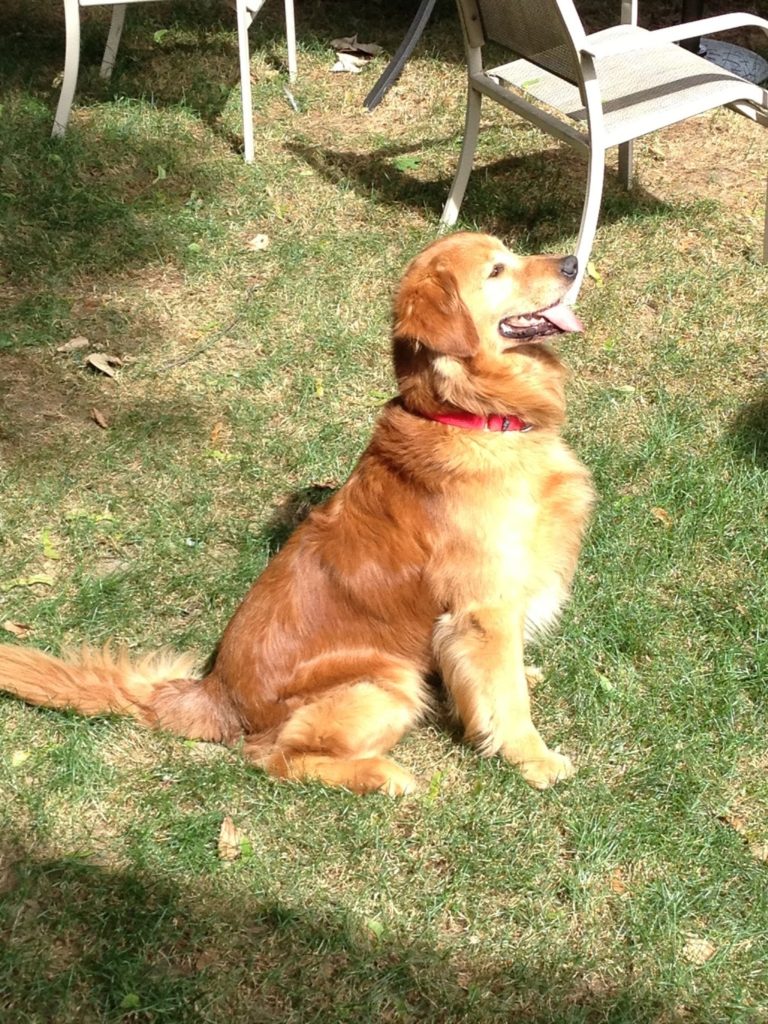 We thought Burghley was adorable. He is much younger than Brooks and has a good deal more energy. He has Lyme disease, an ear infection, and is not neutered. He gets car sick. He escaped from his crate, chewed through a wooden door, and is a known wanderer. He was the top dog in his old home, so that made me a little nervous. But at the end of the meeting, the rescue group said that they could either take him back to the kennel at the vet's, or we could take him home. Well….how could we send him back to the kennels??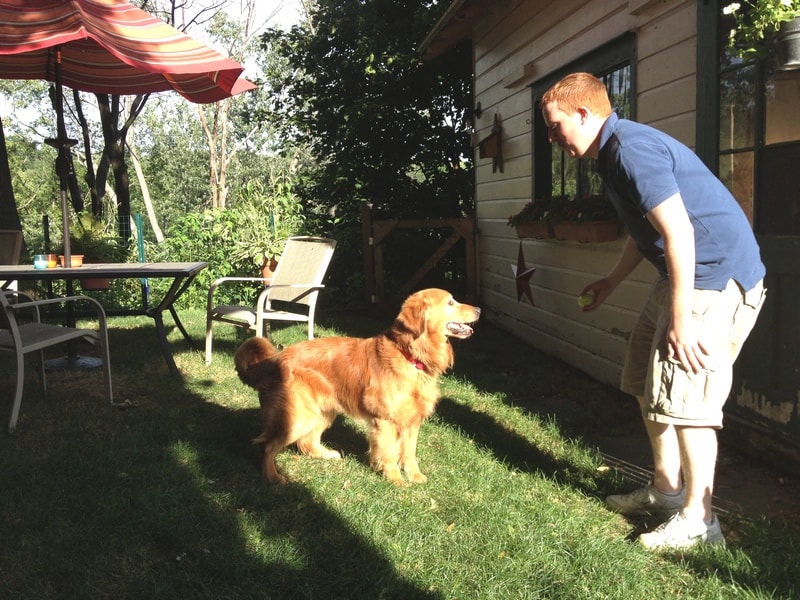 So we all went home. We renamed him Ike. And we've been taking our time to get to know each other and get adjusted. He's a bit of a counter surfer. He doesn't like to be left alone. He cries when we put him to bed at night. He needs obedience training. But he's super sweet, he loves attention, he's fun and playful. And he's OURS!
We've had Ike for one week now, and so far so good.
Tomorrow… How does Kelly like Ike?