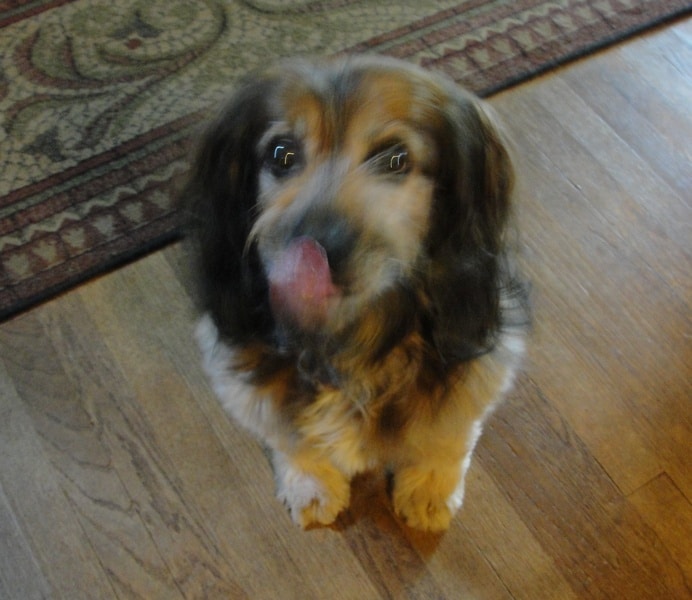 Kelly wants a bone.
I've just about gone crazy trying to figure out the issue of dog bones.
Are they safe or not?
Recently, I came across this article from the FDA with the title: No Bones About It: Bones are Unsafe for Your Dog. This is distressing. Dogs are supposed to chew bones, aren't they? But raw bones may have harmful bacteria. Cooked bones can break their teeth. Chunks of bone may splinter and cause dangerous obstructions. What is a dog-loving mom supposed to do? I want to provide my dogs with safe, delicious chewing options.
That is why I was delighted to discover Doggie Delicacy All Natural Dog Chews Antlers.
These antlers are naturally shed, so no animal is hurt in collecting them. They come in deer, elk and moose and in various sizes. You can order them from Mr. Chewy and they'll be delivered right to your door in no time at all. Ours only took two days!
I selected a large deer antler for Kelly. Because, as a senior, Brooks seems to have a bit more trouble chewing, I ordered him a large Splitz bone, which is cut down the middle to expose the "good stuff" inside.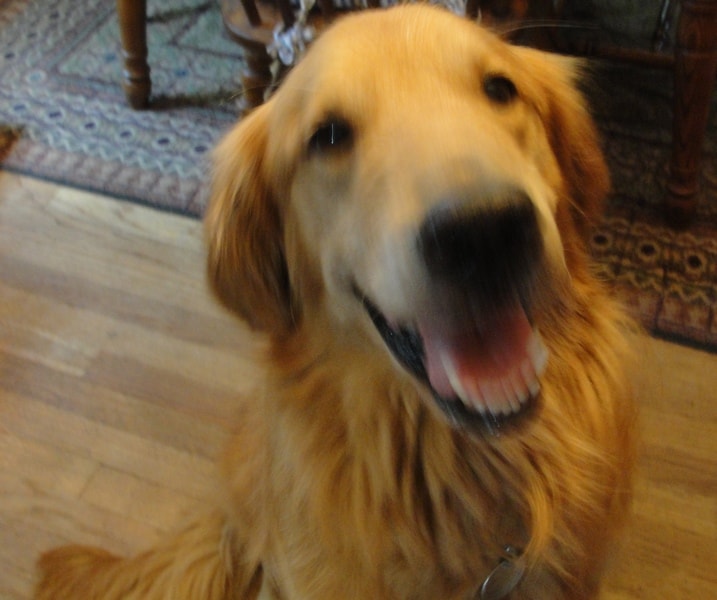 Brooks waiting for his antler chew.
The dogs immediately went crazy for these antlers. In fact, they were so high value I felt better in separating them while they enjoyed their chews, just so that Kelly wouldn't get possessive and take them both. They both chewed vigorously non-stop for more than half an hour. Kelly at times stopped to lick the antler. It was fun watching them hold the antlers with their front paws…
and get in various different positions for optimal chewing…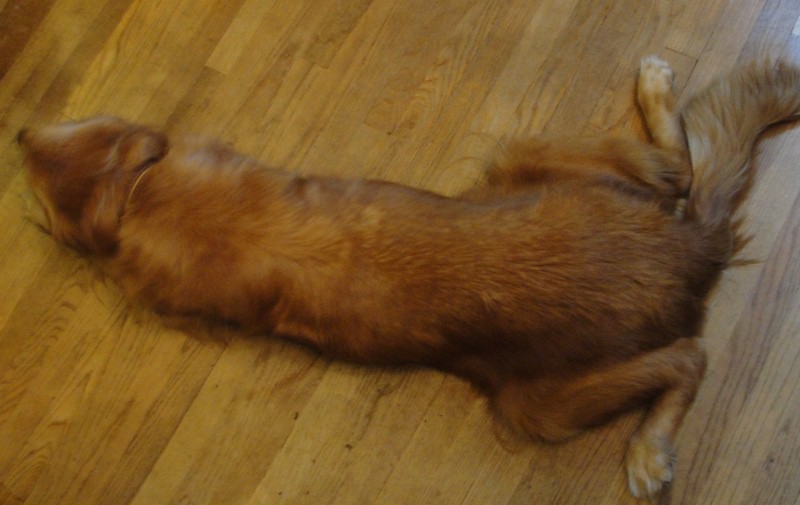 I can't believe how Brooks got his hind legs to do this!
After 1/2 hour I decided to limit the length of time with these treats and take them away for a while. Kelly's had no splinters and no discernible tooth marks or damage. I am confident that she will be able to enjoy this antler for a long time, making it a cost-effective treat.
Brooks had eaten away a small part of the insides, which is safe. None of the antler itself is broken or chipped.
If you are looking for a safe chew for your dogs, antlers may be the answer! As with any chew or toy, supervise your dogs to make sure that they do not present any choking danger. I can't see my dogs biting off a chunk of these, but will continue to watch as time goes on. I highly recommend checking out Mr. Chewy and ordering Doggie Delicacy Antlers for dogs who love to chew. The Splitz was definitely the right choice for a senior dog with less jaw and tooth strength.
*Mr. Chewy provided us with one antler chew to review. The opinions here are 100% my own honest opinions about the product. We purchased the second chew on our own so that both dogs would have a chew to try.