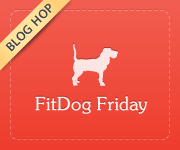 FitDog Friday is sponsored by Peggy's Pet Place, Slimdoggy and To Dog with Love.
If time flies when you're having fun, we must have been having a lot of fun because K9 Kamp flew by in a wink of a puppy dog's eye!
1. How much fun did we have? How did Kamp go? What did you learn? In addition to our regular FitDog Friday blog hop, today's the day for all Kampers to post your results and link up. And if you didn't have a chance to join in the fun, link up anyway with any fit dog topic. Don't forget to check out all the activities that kept our K9kampers busy.
2. What? Awards too? Yup! All K9 Kampers were so amazing, on Wednesday we'll be announcing our annual Kamp awards! Last year we had awards such as Most Stylish Kamper, Abs of Steel Award, Most Creative Kamper, and more….see what you or your favorite bloggers won!
3. Still Time for Prizes! We've got a great K9 Kamp prize package for one lucky winner worth more than $200, from our sponsors EzyDog, NiteIze, and Only Natural Pet Supply. There's a leash, toys, books, and much more. Entries close Tuesday June 25 at 12 NOON PST. Enter at http://peggyfrezon.blogspot.ca/p/k9-kamp.html or http://kolchakpuggle.com/k9kamp. We'll announce the prize winner on Wednesday.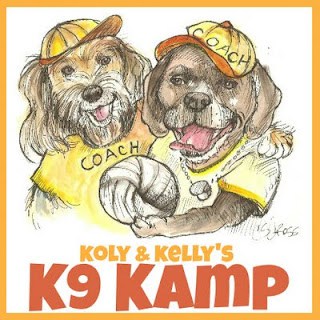 5. How'd we do? So before we go, we'd love to hear from you–what worked, what didn't work? Any tips for how we can make K9 Kamp even more motivating and exciting? We'd love to hear your suggestions and are always working to make K9Kamp the best it can be.
6. See you in the fall! The next K9 Kamp will be in October. Everyone can join. See you then!
2. Can't wait for Fall? We've Got Mini-Challenges! Kelly and Koly believe that fitness
is a year 'round consistent need, not just a special occasion. So to
keep the K9 Kamp fun rolling between Kamp Challenges we're excited to
announce that You Did What With Your Wiener is joining our K9 Kamp Team with the new monthly
"Keeping Up With K9 Kamp" mini-challenges! Mini-challenges will be
easy ways to help you make sure your pet's fitness is on track. Visit FitDog Friday
on the first Friday of every month to get the new challenge. Welcome Jessica, Chester and Gretel!


Join the blog hop!


Want PAWsitive pet tips, good news and special bonuses? Content not already
on the blog? Fetch our free newsletter! Kelly and I can't wait to see
you there!