Ever wish that you understood your dog and his "issues"? Then, maybe you should ask a dog. But, not just any dog. Bestselling author Dean Koontz's golden retriever Anna appears to have "the Dear Abby gene." And, believe me, in her new book Ask Anna, she has all the answers!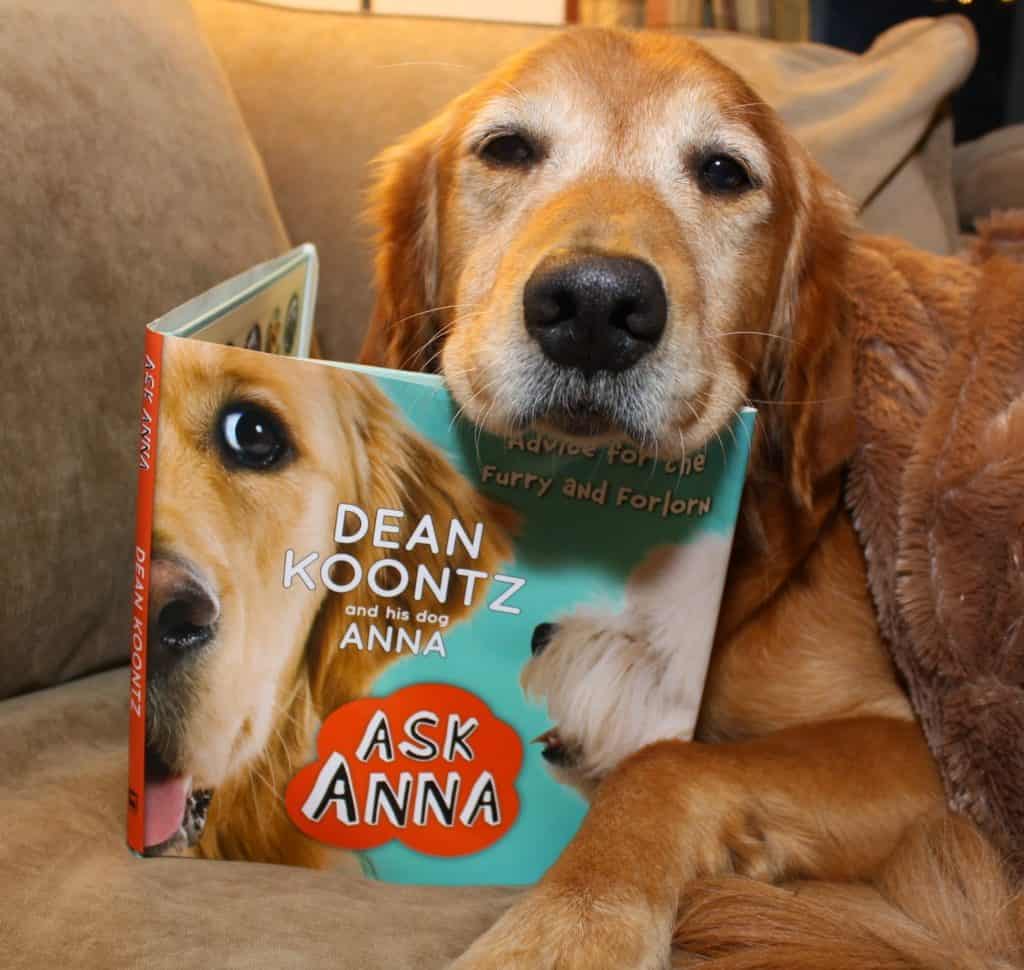 Ike seeks advice from Ask Anna.
Koontz explains that he and Anna compiled a book "of her golden advice to other canines, with the hope that it will help you to understand your dogs better and will encourage you to stop being a ninny of an owner, if in fact you are one."
I was delighted for the opportunity to reveiw this adorable, humorous book, and was provided with one book for giveaway as well, so be sure to enter the Rafflecopter at the end!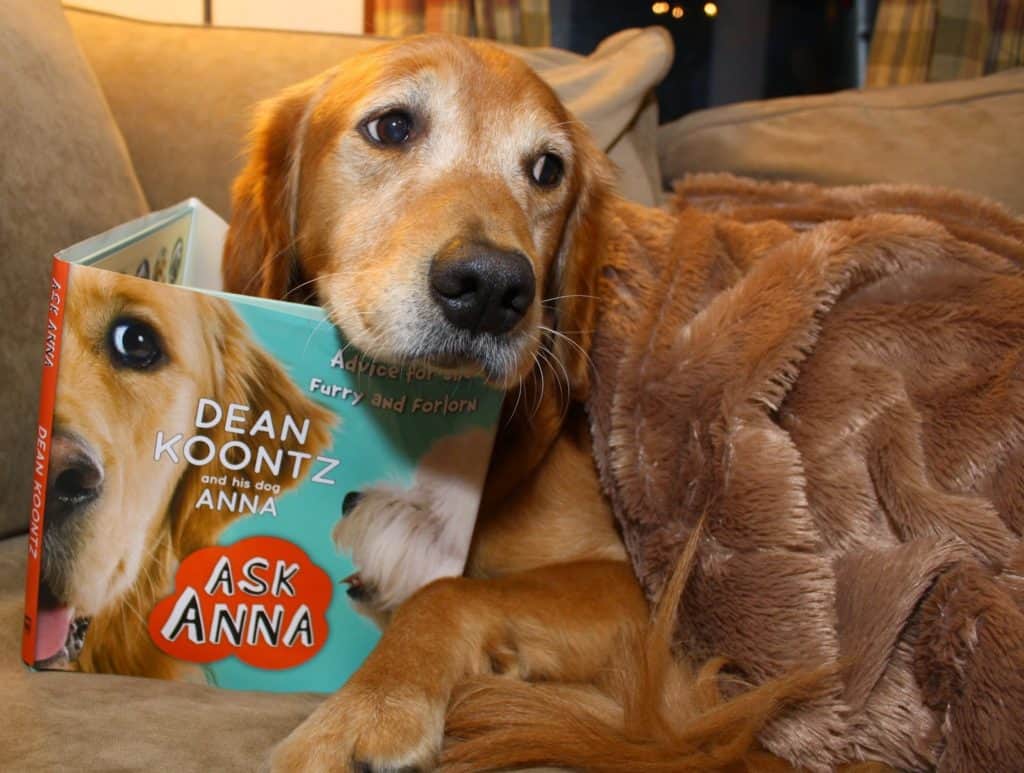 Ike is both furry and forlorn.
Page after page, the furry and forlorn turn to Anna to help solve their canine crises–loneliness, depression, boredom, bad breath.
Shrimp the Dachshund complains that he is upset at being short.
Anna explains that if you measure height from tail tip to nose, Shrimp is way taller than he may think. She adds, "If you feel short, you will be short. If you feel tall…you'll still be short, but you'll feel better."
Anna explains what dogs worry about when people are away from home, the magical allure of tennis balls, and why she wants to be a bird…or at least a flying dog.
Blackie writes that his owners feet stink.
Anna replies, "Lucky!"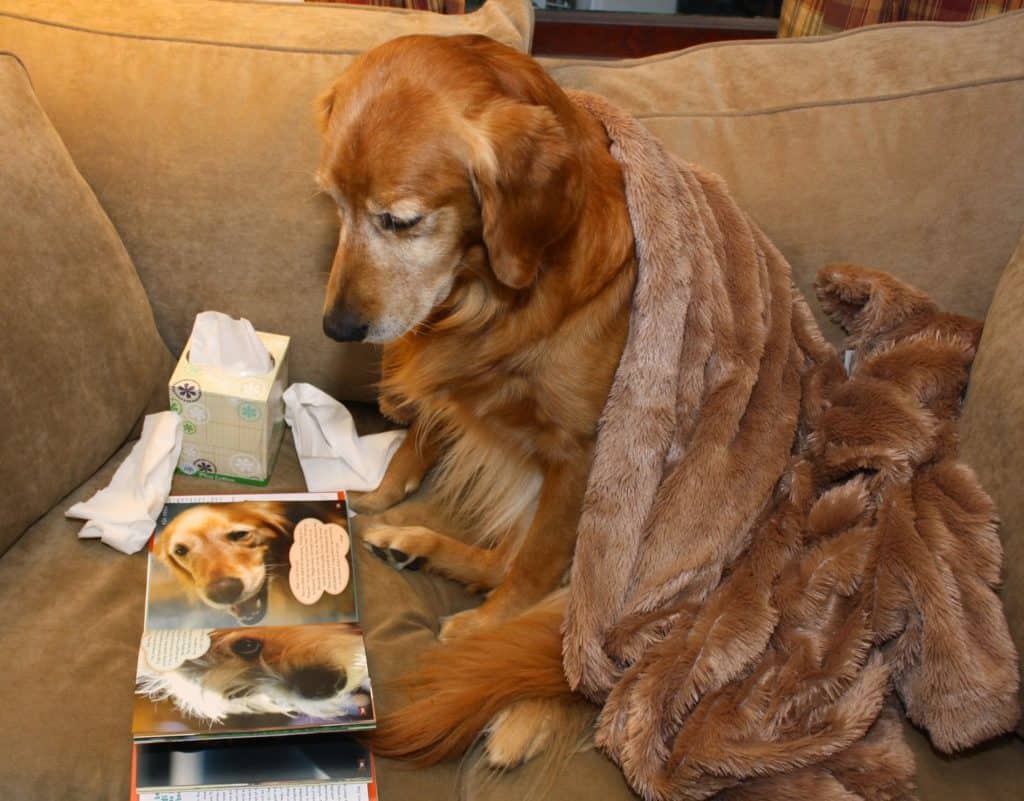 Ike's feeling a little overwhelmed by troubles. Ask Anna can help.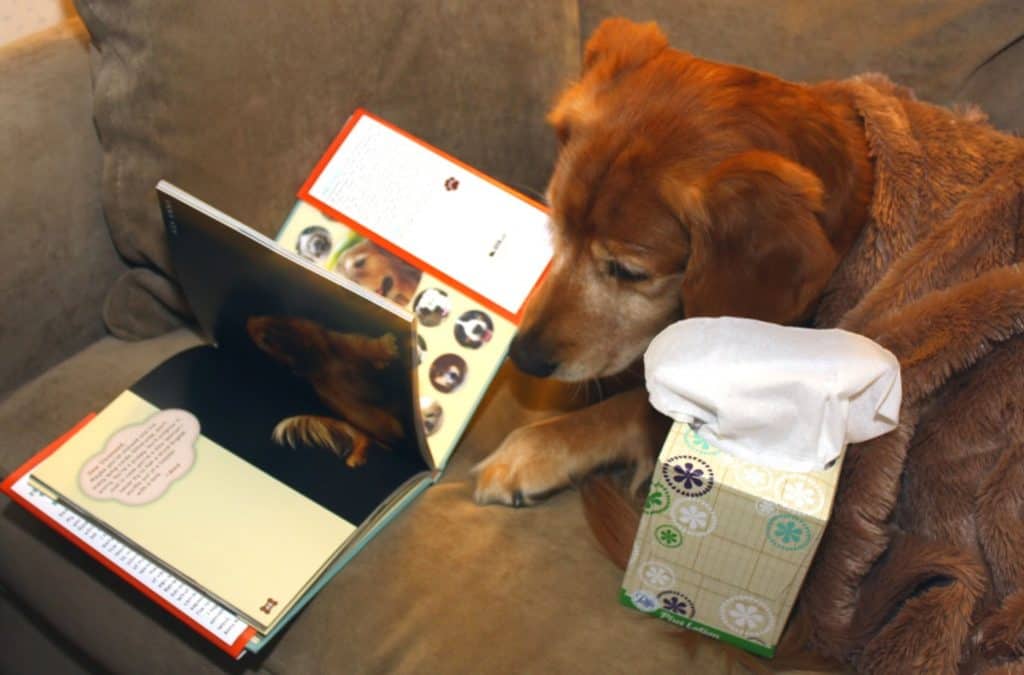 "That's great advice, Anna. Thank you!"
Perhaps Anna's greatest advice of all is reminding us that most problems can be solved with the greatest gift of all–love.
Ask Anna: Advice for the Furry and Forlorn
by Dean Koontz and his dog Anna
Center Street/Hachette Book Group 2014
I'm giving away one copy of Ask Anna by Dean Koontz and his dog Anna
a Rafflecopter giveaway
*Full Disclosure: I was provided with 1 copy of Dear Anna for review, and one copy for giveaway. This in no way influenced my review. Opinions expressed here are 100% my own.