Hi there, Petey here. Wednesday I told you that I was going to school. Well, every good dog who goes to school knows that means one thing: TREATS!! And where does Mom get my treats? Can you guess? I spelled it out for you on Mom's refrigerator.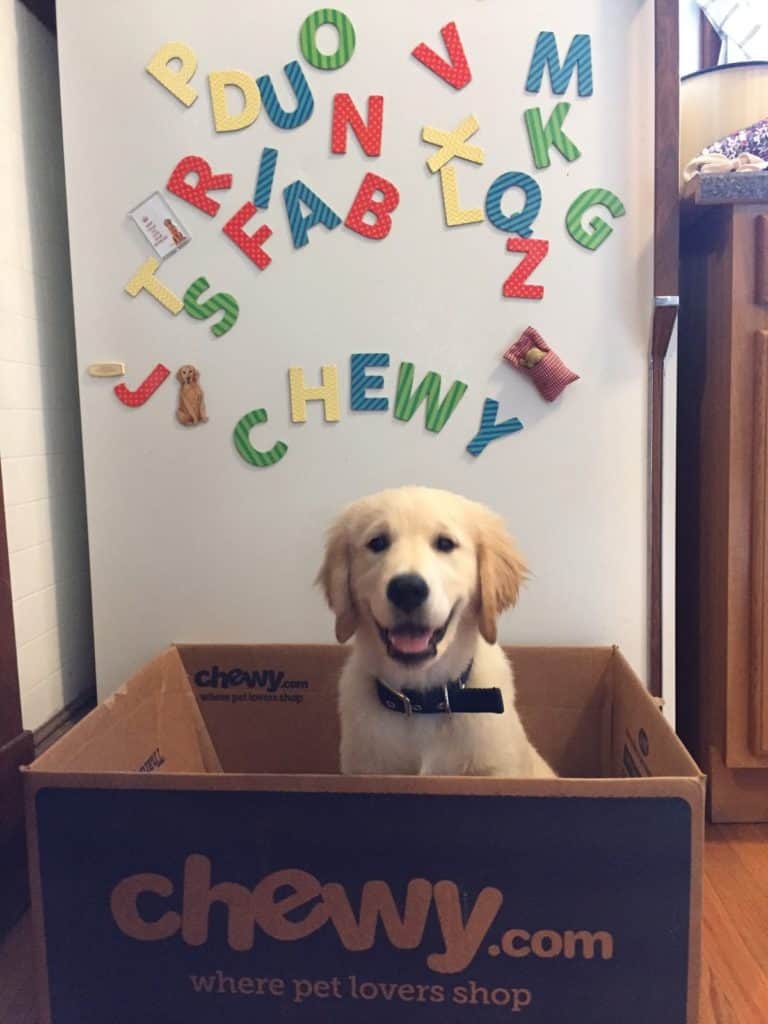 Mom and I and Ernest are Chewy Influencers. Chewy sent us this awesome bag of Natural Balance mini rewards treats. Whenever I do something good, Mom gives me one. They're mini size, so I don't have to worry about my figure–less than 5 calories each.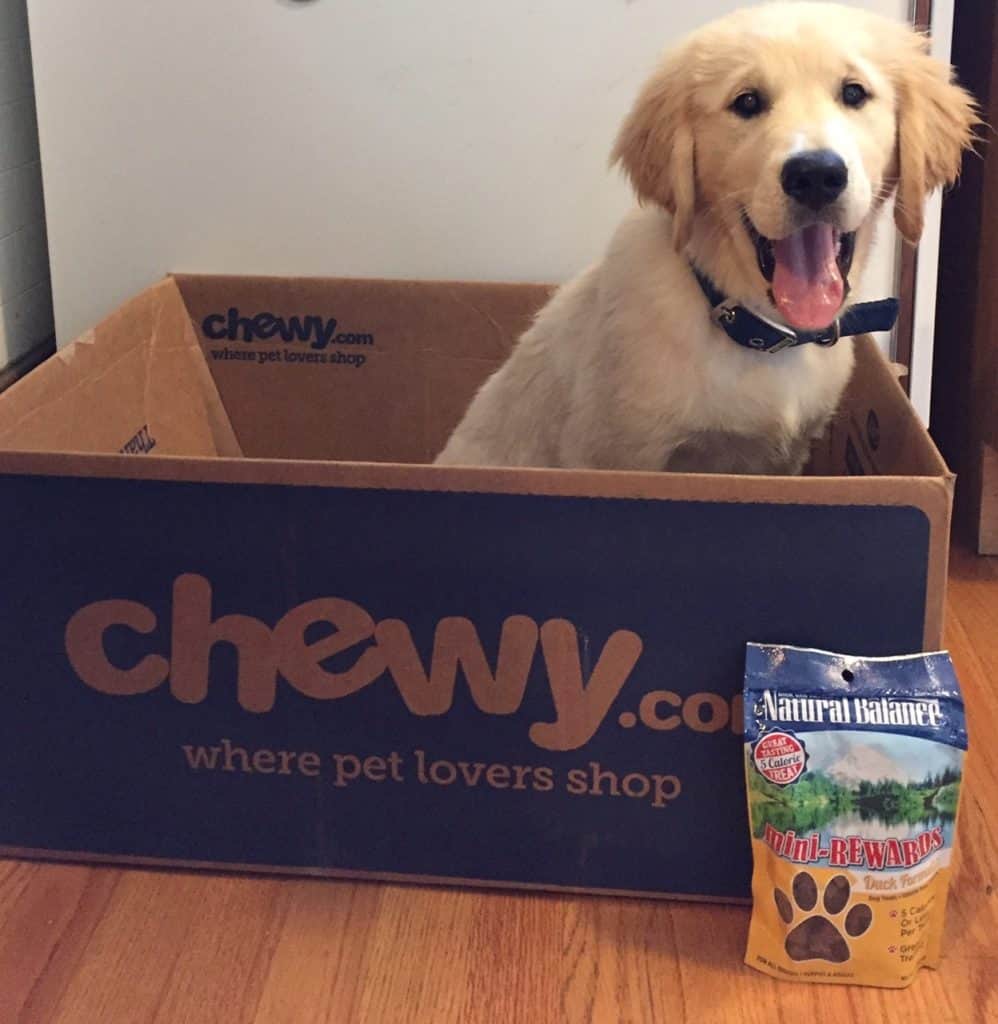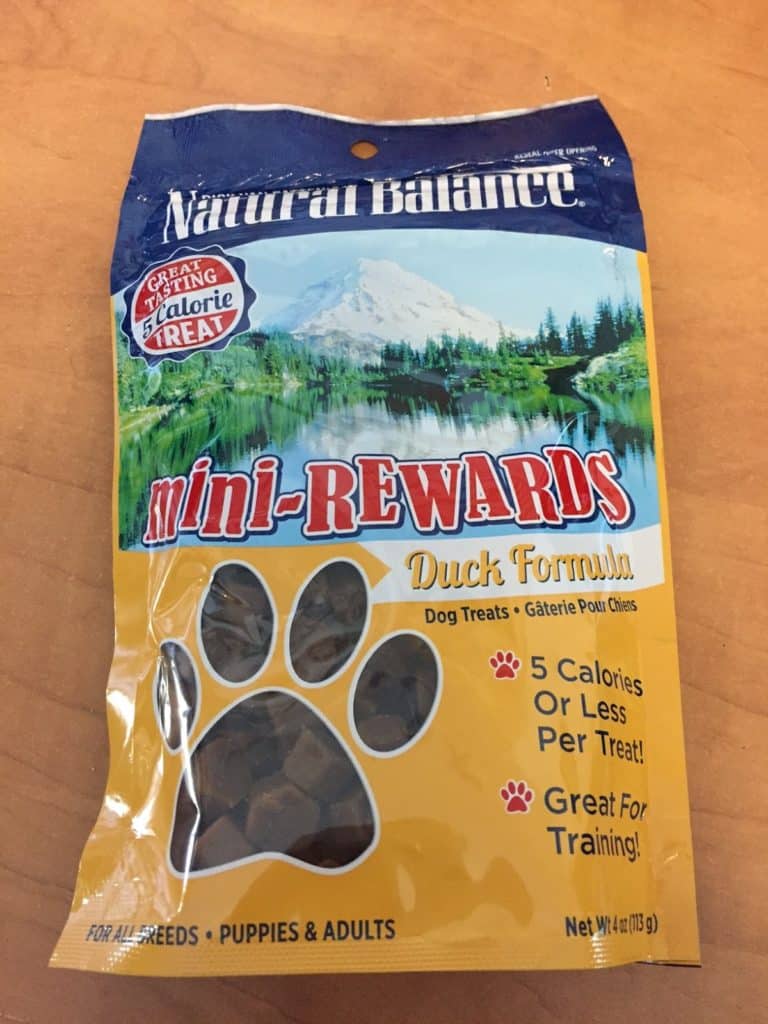 They're made with high quality proteins. The first ingredient is duck, and they also contain sweet potatoes. Other flavors available are chicken and lamb. Can I just say that learning is delicious?!
Check out these and other yummy treats on Chewy.
What flavor treats do you like when you are learning new things? Hot dogs? Cheese? Bacon?
Full Disclosure: Chewy sent us one 4oz bag mini rewards in exchange for our honest review. Opinions expressed here are 100% my own.