The dogs showed up at the Albany-Colonie (NY) Bark for Life, a walk-fundraising event to help support the American Cancer Society, raising funds for cancer research while honoring canine companions.
I met dedicated and caring people, hugged dozens of gorgeous dogs and signed copies of my books Dieting with my Dog, and Heart to Heart, Hand in Paw. It was so much fun to see all the dogs of every shape and breed, walking together and joining the fight for a cure for cancer.
Here they are, setting off to the DJ playing Who Let the Dogs Out.
More than 180 Pawticipants.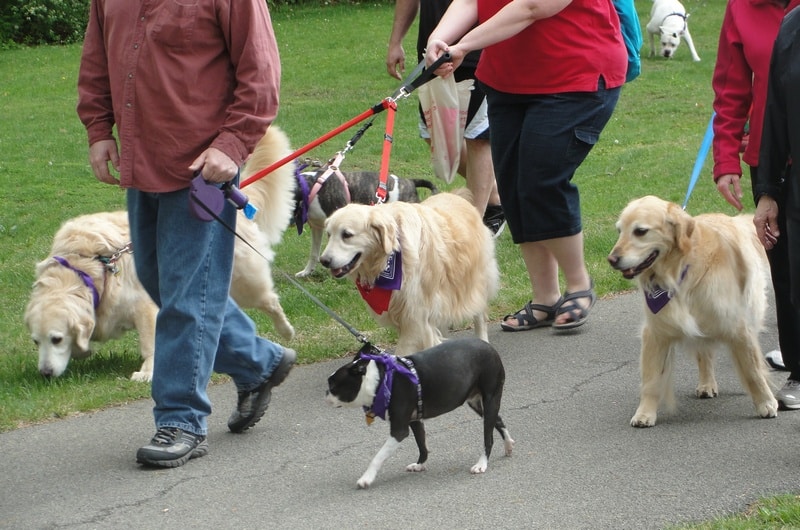 What's better than a Golden? Three Goldens and a Boston Terrier!
This sweet girl is 18 years old!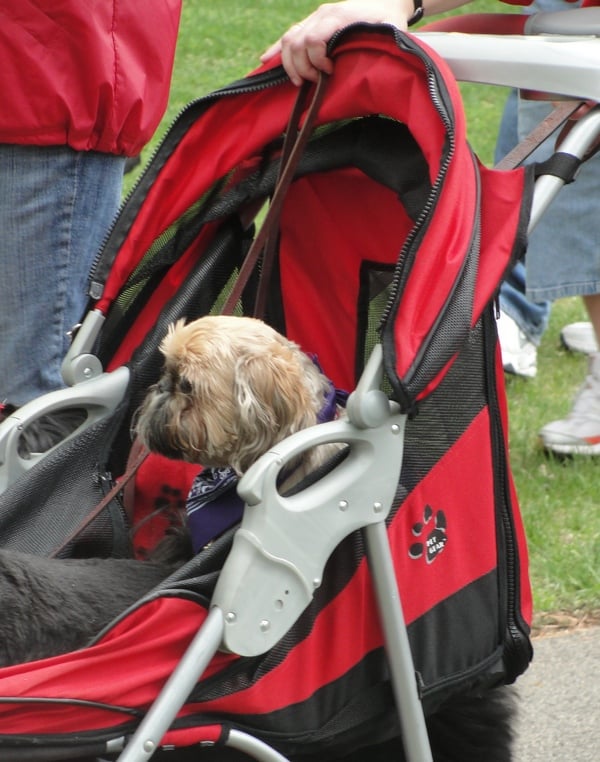 For some, taking a ride was the way to go.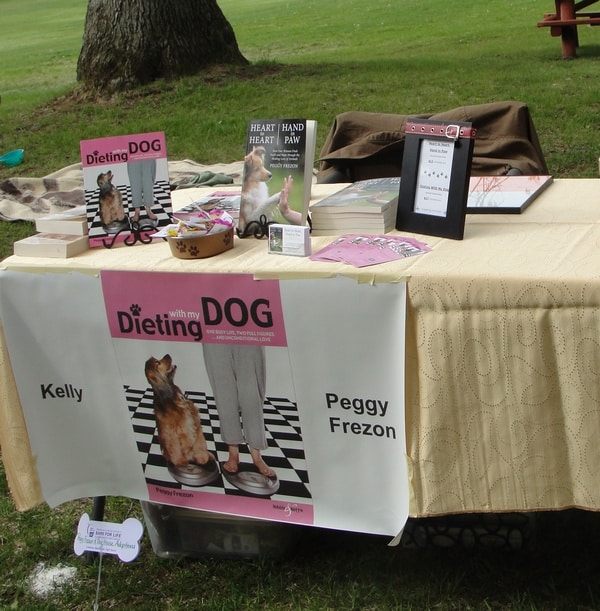 Here's my book table.
Look who came to visit me at my table…Moses!!
Foster mom says he's doing great! And I might have some happy news about his forever home soon too.
Beautiful Namaste enjoyed treats available on my book table!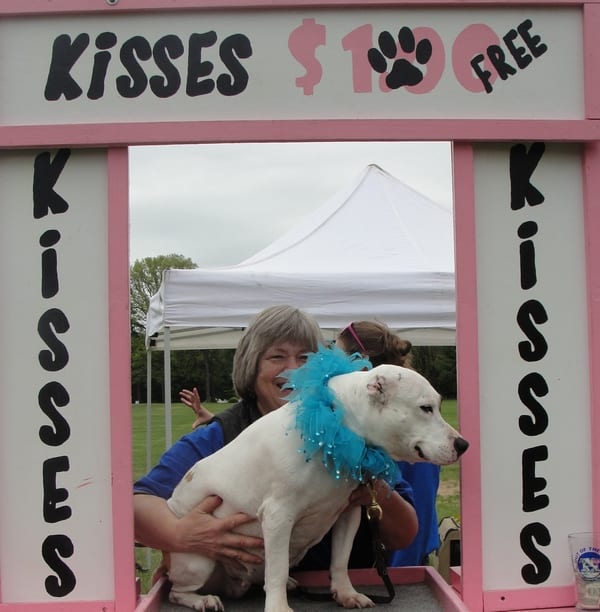 Kiss a pit bull!
The Valley Cat mascot meets a friend.
Nearly $25,000 was raised to benefit cancer research and programs. Yay!