What's more American than baseball in the summer? If going to the ballpark is one of your favorite summer activities, you might find that, in some cases, you can even bring your dog! Recently, we attended Bark in the Park event at the Joe Bruno Stadium in Troy to watch the Hudson Valley Cats play. This was the day before before Brooks got sick. (Interesting side note: That night we saw Brooks' vet there, and she said when she saw him she thought something was wrong, but she couldn't pinpoint it. I wonder what she noted?) There were lots of other dogs there, all breeds and sizes, and everyone seemed to be having a great time!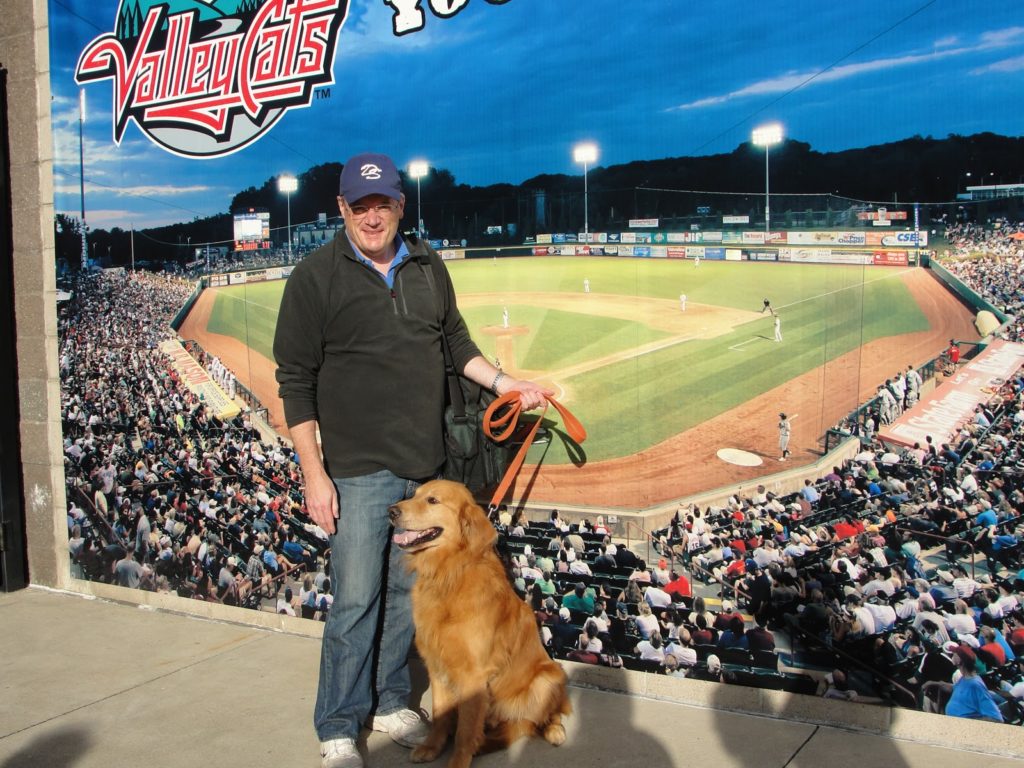 Posing just outside the gates.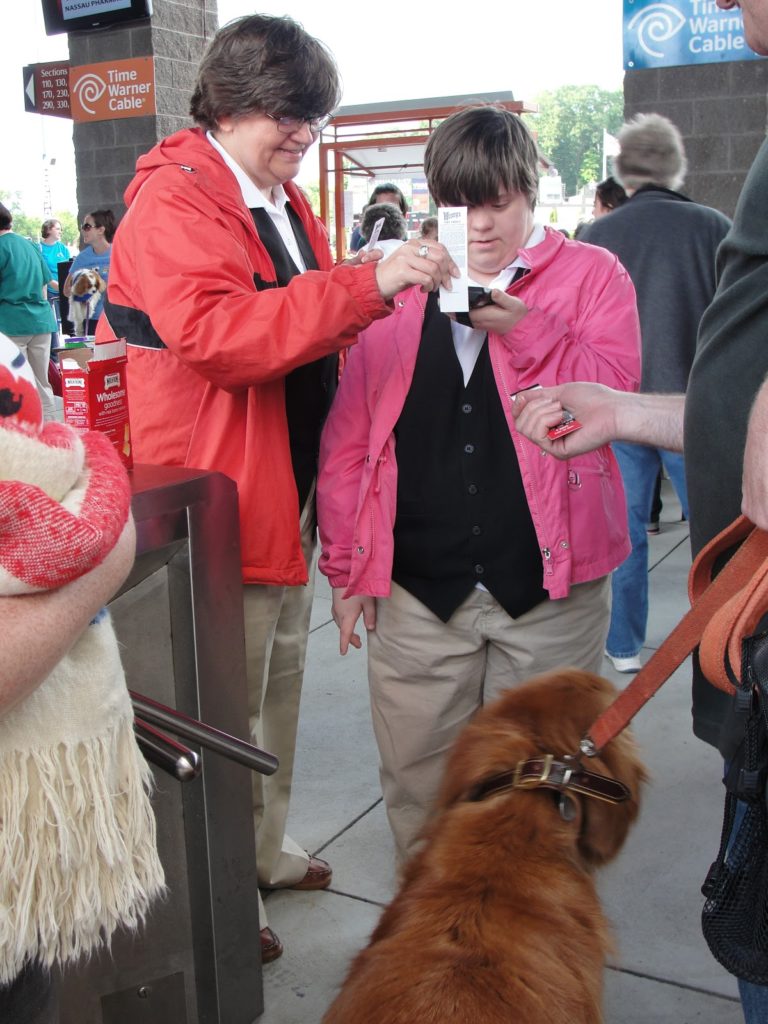 Getting our tickets checked.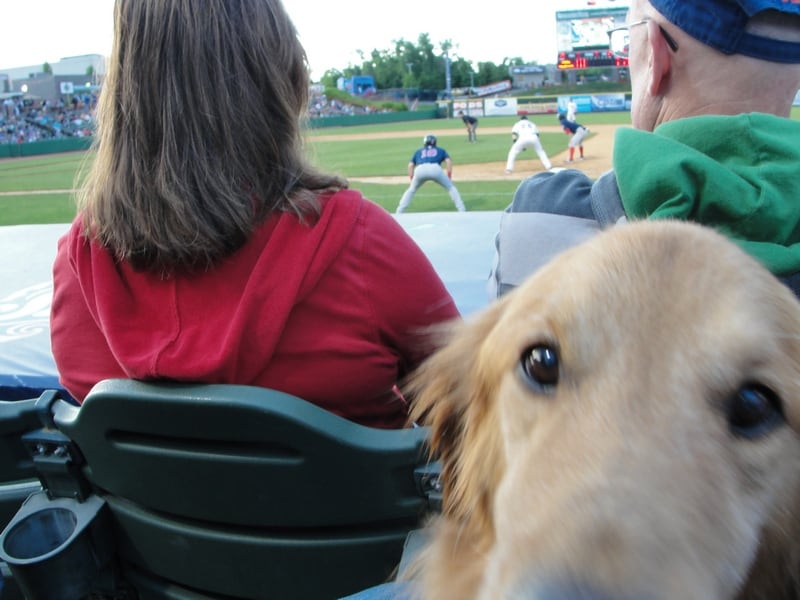 Brooks wasn't very interested in the action.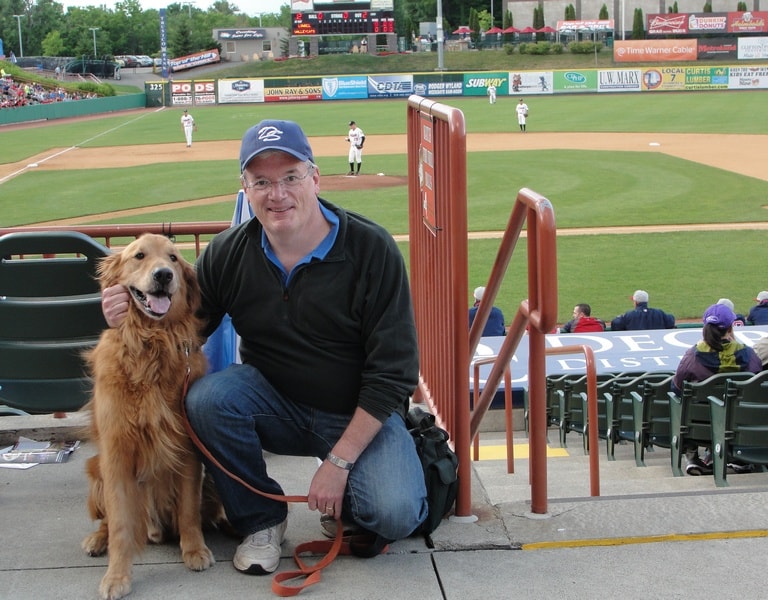 Mike and Brooks together.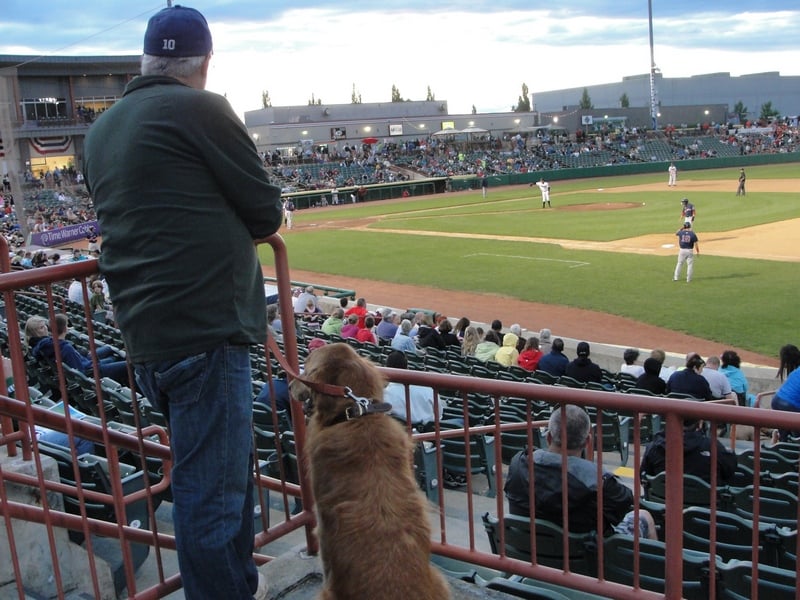 Man, his dog, and his favorite sport.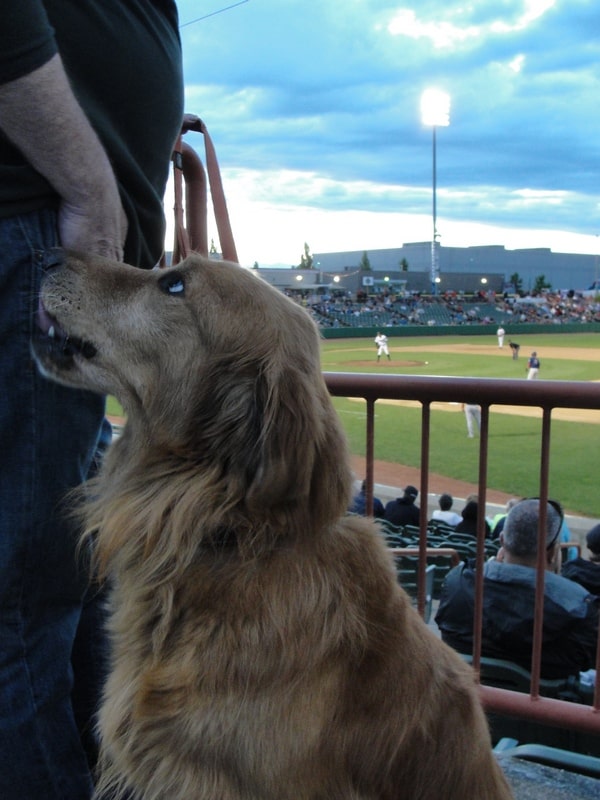 Got any treats in your pocket, Dad?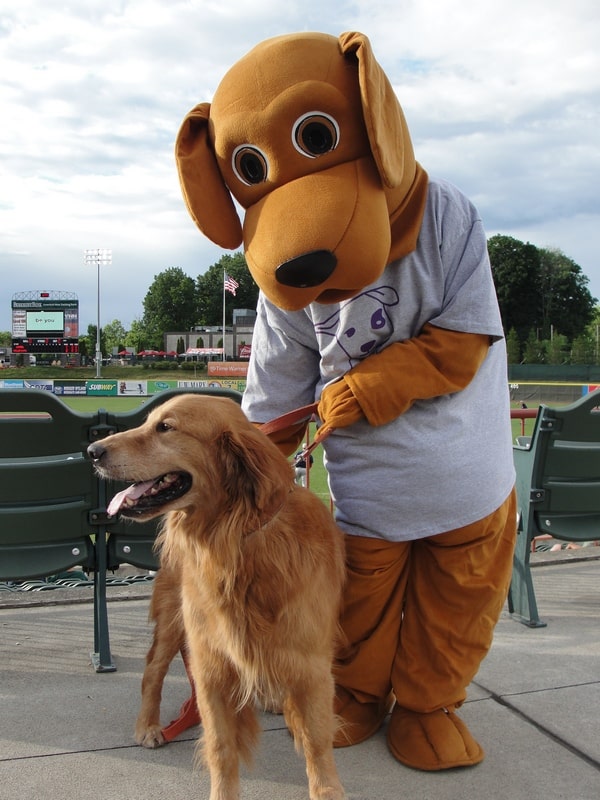 Meeting a friend.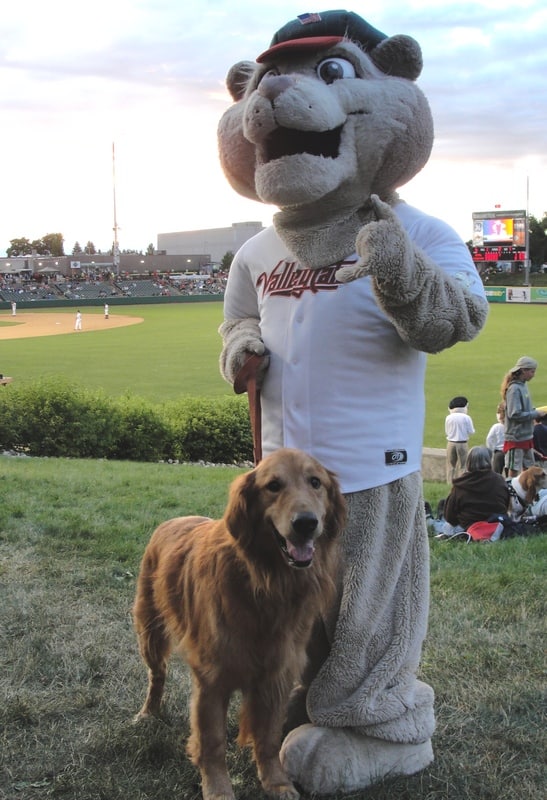 Even though this is a cat, Brooks didn't mind.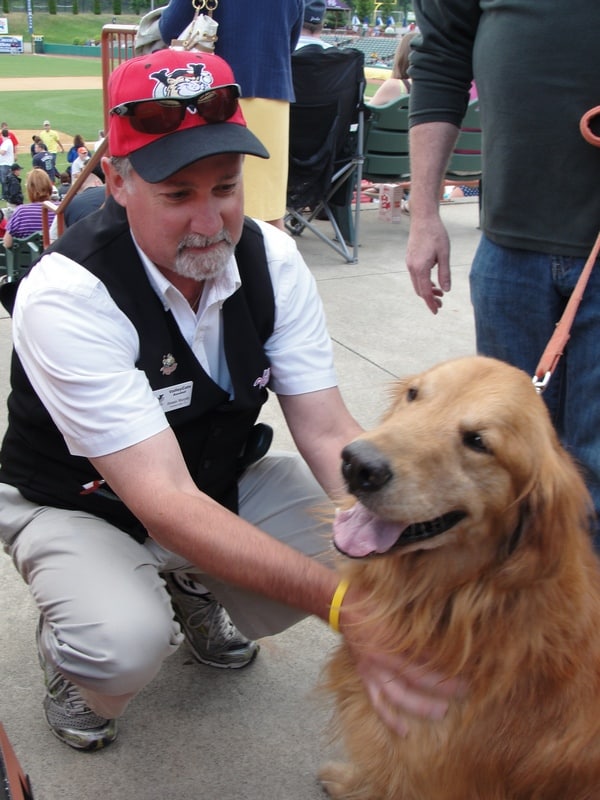 A Valley Cat employee says hello.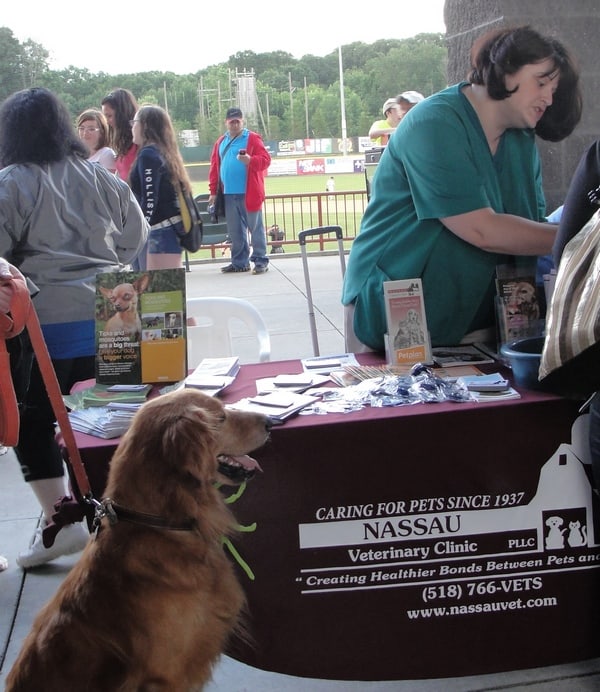 Brooks own vet had a table there!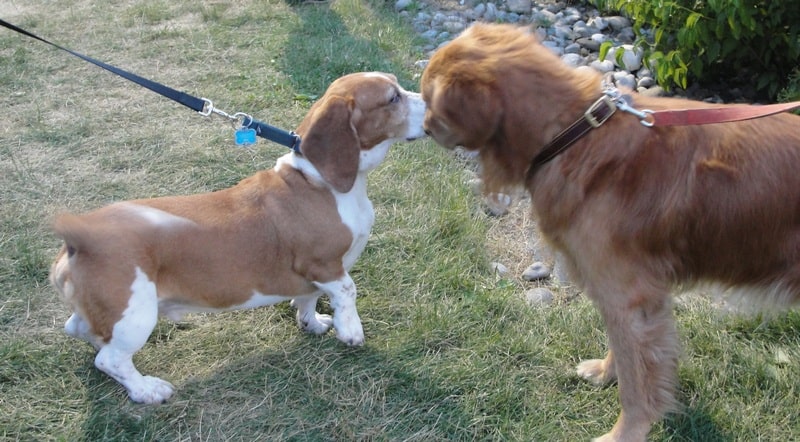 Hello. Which team are you rooting for?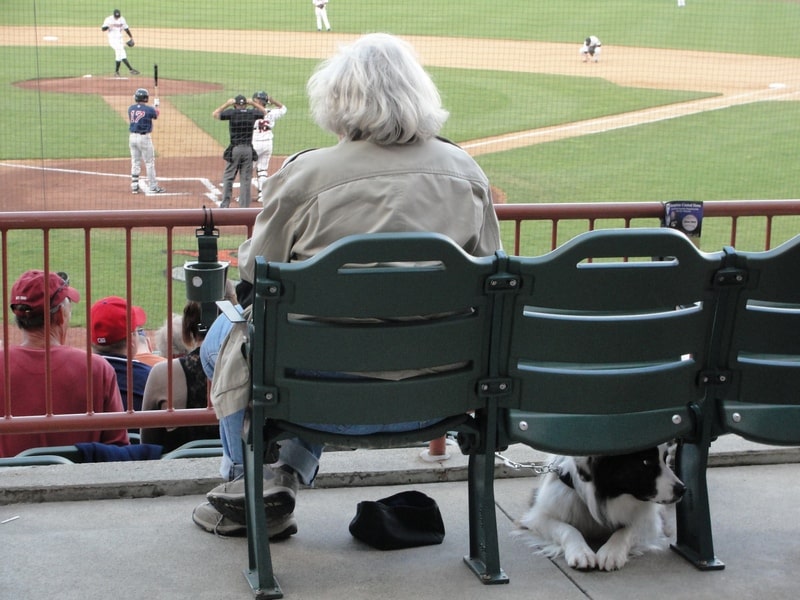 A good seat for the game.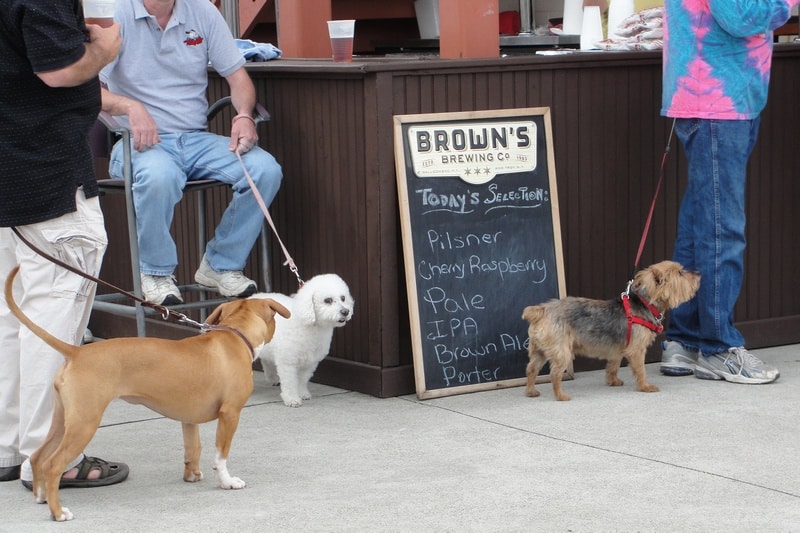 Did someone say beer?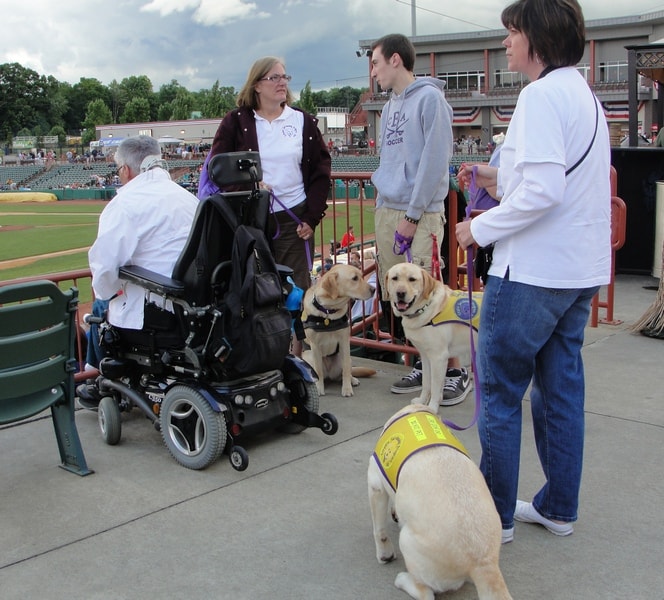 Guide dogs in training.