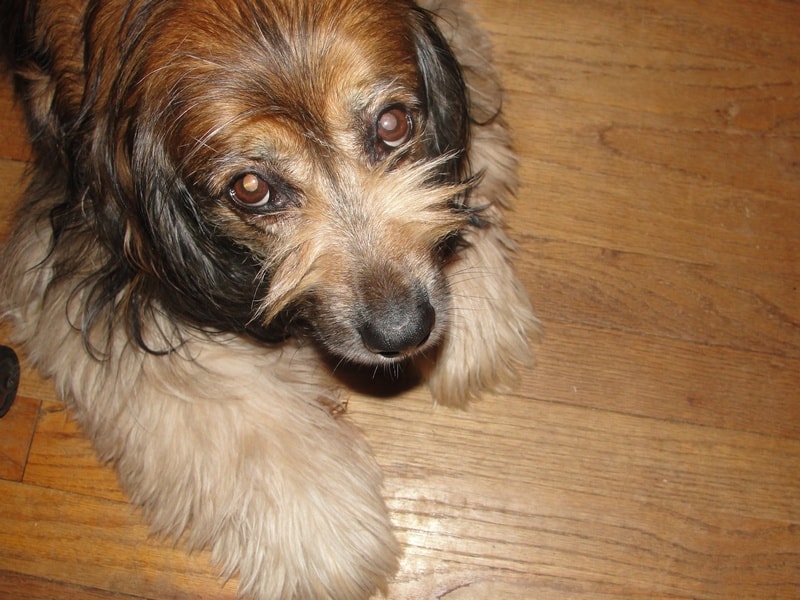 What do you mean, my paws are fluffy?
Were you one of those moms who hated to part with your child's beautiful baby hair? Or did you ever feel sad when you had to cut your son or daughter's curly locks?
Maybe I'm a little bit like that. We don't trim Kelly's hair as often as maybe we should. I keep up with the hair that grows between the pads of her feet as best I can.
But oh, those Clydesdale feet!
The rest of her fur is generally silky and rarely gets tangled. She does start to look rather Yeti-ish after a while though. So then we call our favorite groomer to work her magic.


Kelly BEFORE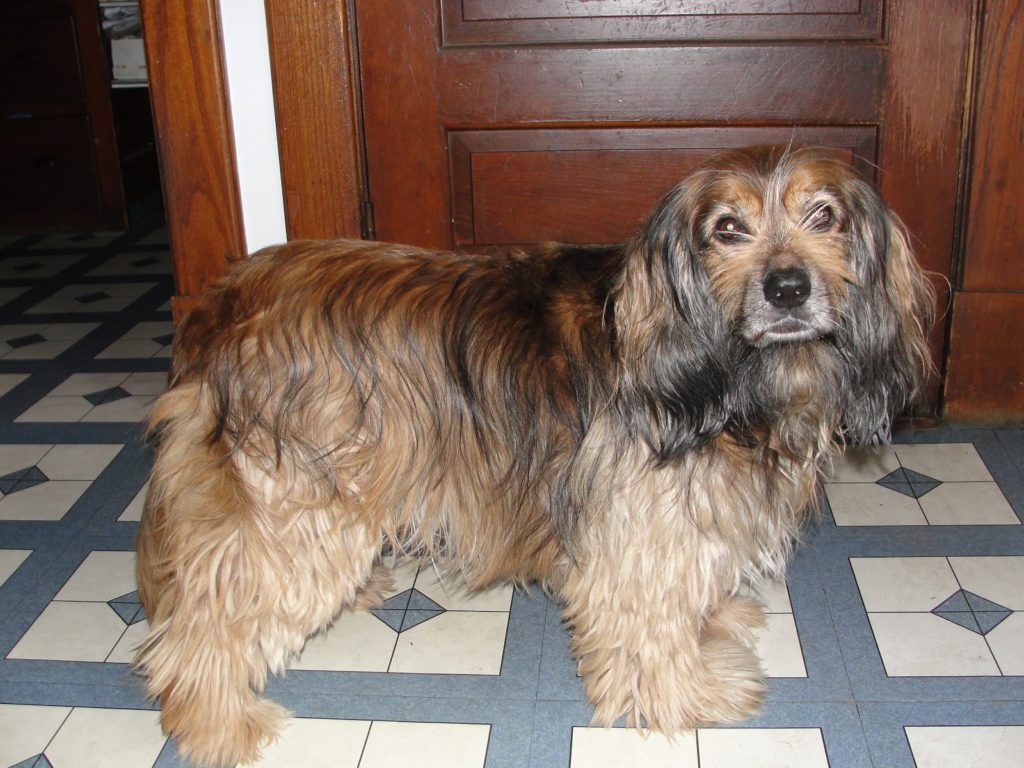 Okay, so maybe my fur is a bit untidy…
DURING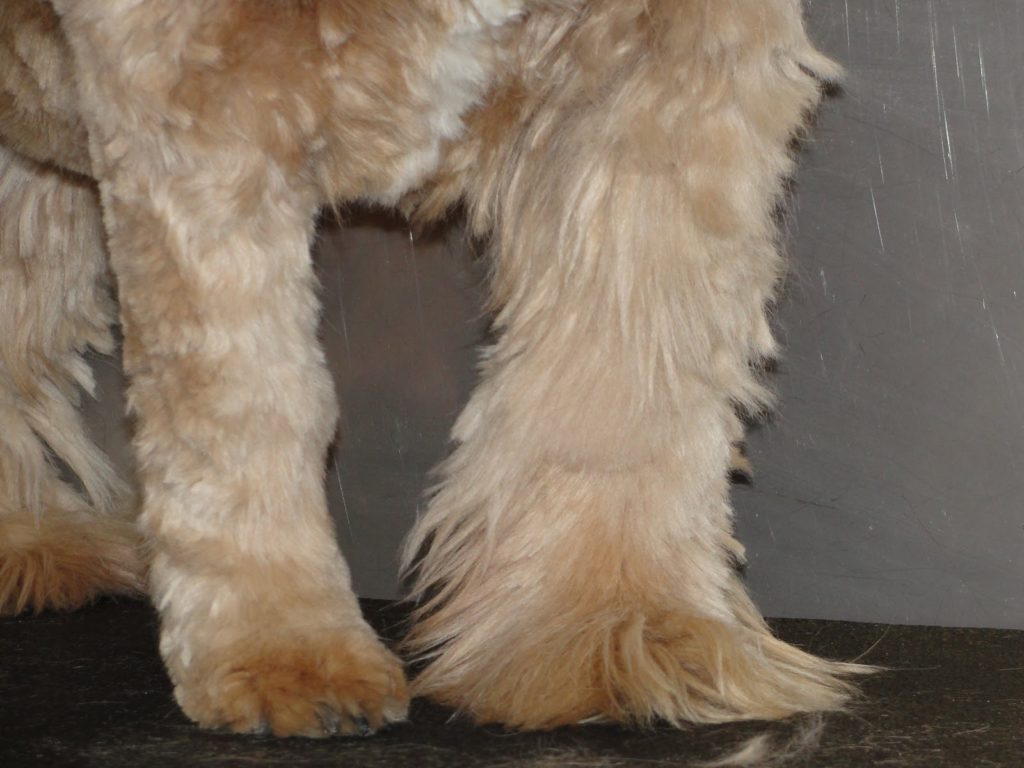 I've gone down two shoe sizes!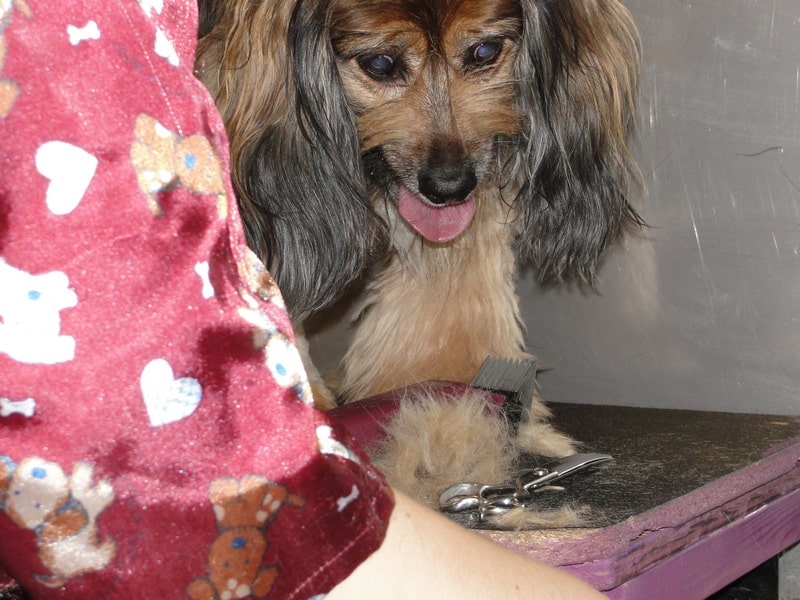 Seriously??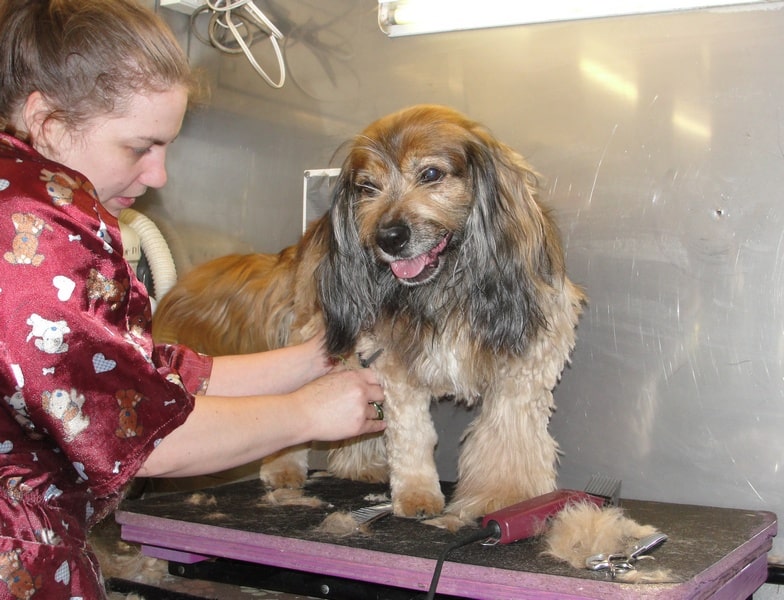 I'll try to stay still for you, Miss Melissa.
Kelly AFTER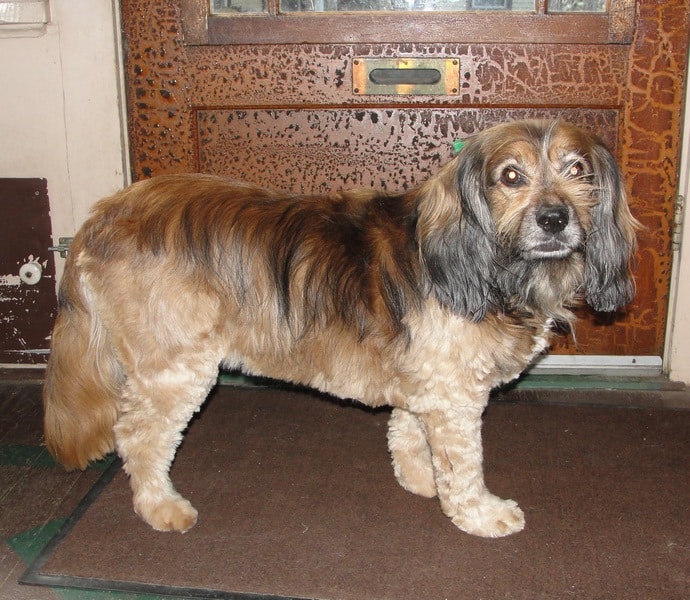 It feels cooler, too.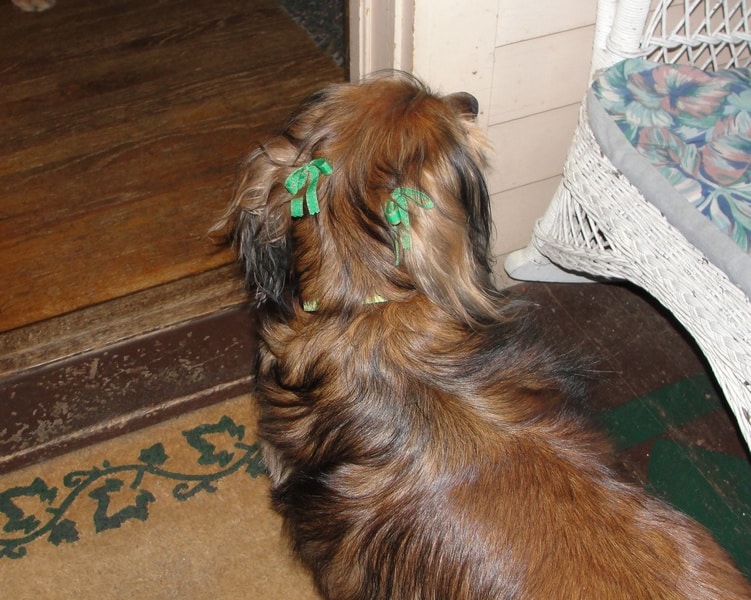 Do you like my bows?
So now Kelly is all groomed and pretty! And do you know our secret to helping Kelly have an enjoyable grooming experience?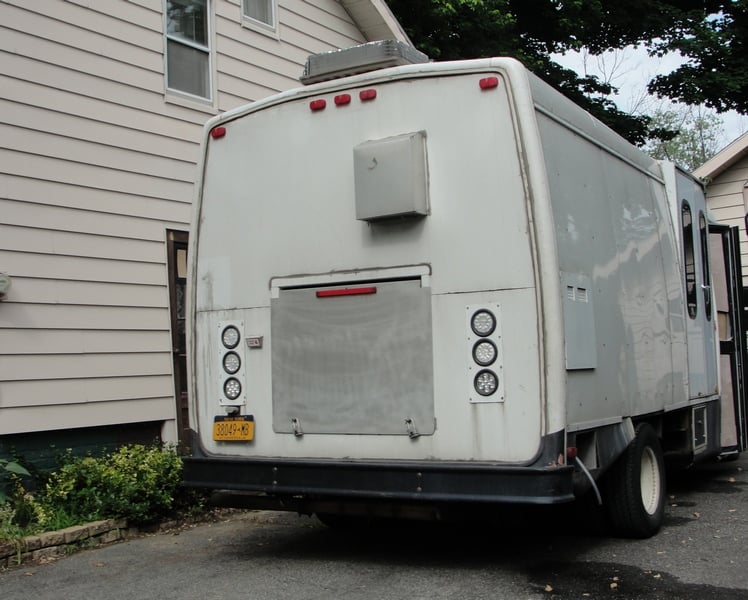 There's a tub, grooming table, and supplies inside!
We use a mobile groomer. The van pulls right up to the house. I get to stay in the van with Kelly, which helps keep her calm. And our mobile groomer, Melissa from TransFURmations, is the best!
Does your dog enjoy a spa day? What part do they like best—the bath? The brushing? What part do they like least–the blow dryer? The clippers? Do you have any tricks that help your dog?