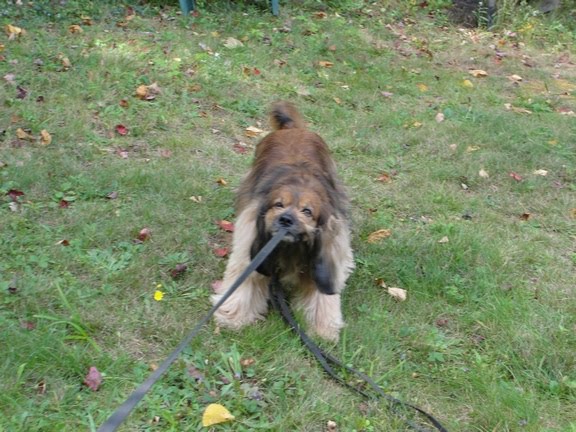 Our dogs love us completely, even on days we fall far short on our end of the relationship. That unconditional love is part of the reason why we care so much. Yet, it is also why I want to try even harder to be the best I can for my dog…..why I research healthy pet food…take her to the vet's for check ups when needed… throw her tennis ball over and over and over. And I still want to do more.
An article last week in the Miami Herald cited ways to be a better pet owner. It mentions common suggestions such as daily care and preventative care, and being prepared for emergencies. But more importantly what specifically can I do for my little Kelly? I thought about this.
How can I be a better owner/friend/parent to my dog?
1. Take her on more walks. Kelly loves her walks. I know, because she livens up, her ears perk up, she wags constantly, and sniffs around almost with a smile on her face. And yet, some days I'm too busy to clip on the leash and get her out the door. Even if I only have time for a short spin around the block, I commit to walking her daily, or even twice!
2. Find her a playmate. I could be wrong, but I think Kelly would like a playmate. This is a bit difficult, because sometimes Kelly doesn't seem to get along with other dogs. She growls a bit when we meet them on the street. And sometimes when I've had a friend bring their dog over to play, neither dog is interested. Wow, Kelly must really be finicky about her friends. But whenever I see dogs romping together and playing, I think she must be wanting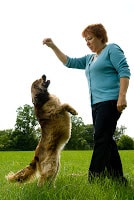 some of that fun, too.
3. Stop feeding her my pizza crusts. Since Kelly and I have been on a diet together, I've stopped feeding her table scraps. Well, almost. I really don't care for pizza crusts, or the crusts of sandwiches. And Kelly looks up at me so cute and beguiling. We've switched to whole wheat pizza dough and healthy whole grain bread, so I figure if it's good for me, it is good for her. But really, I know that is too many calories for a little gal. But did I mention that she looks at me so cute?!
I'm still not sure about #2, but I have recommitted to walking Kelly more and to stop giving her my crusts. (maybe a bite?!)
What about you? What are some ways you think you could be better for your pet?