It can be lurking anywhere…right in your back yard. Those awful little bugs crawling around, waiting to jump on your dog and make him itch or worse.
Worse?
1. Fleas not only cause itching–my vet described the discomfort of flea bites as a fiery burning pain that is beyond uncomfortable for most dogs.
2. Many dogs have allergies to fleas causing even worse reactions.
3. Most flea treatments contain strong chemicals that you have to apply to your dog's skin, which we all would like to try to avoid when possible.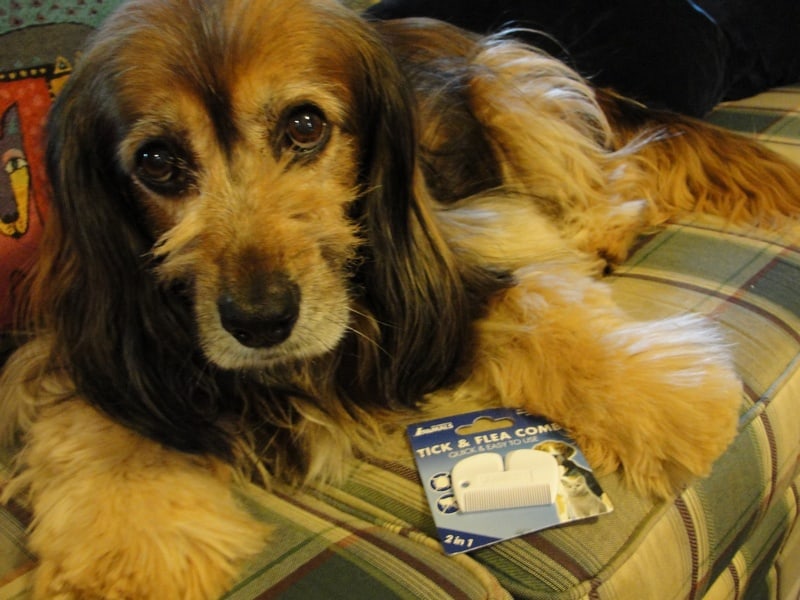 4. Fleas are a nightmare to try to get rid of, requiring you to treat your whole house, bedding, rugs, furniture, etc.
5. Ticks embed in the dogs and feed on their blood and…okay just gross.
6. Many ticks carry diseases, some of which humans may get too
7. Deer ticks may carry Lyme Disease. May is National Lyme Disease awareness month. Lyme Disease is a serious condition if left undiagnosed and untreated.
How about a giveaway?
The best way to take care of flea and tick problems is to discover it quickly. Check your dog when she comes in from outside. They don't need to be playing in the woods to get fleas or ticks. Kelly and our lab before her, Hudson, both got ticks in our back yard, and they both got Lyme disease. Luckily they were treated and recovered completely. Kelly gets the Lyme vaccine and flea and tick preventative. And I also check her fur for little invaders. The Company of Animals has a handy Tick and Flea Comb, with one side to comb to pick up the tiny little flea residue and eggs. The other side has a slit designed to capture complete ticks. It's a great little tool that will be a big help. They sent us one to try out, and it's easy to use, even through all Kelly's thick fur.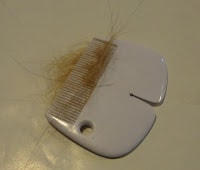 Luckily, we found no fleas or ticks!
We gave away two Tick and Flea Combs on PPP Pawsitively Pets newsletter, and now we have 3 more to give away here. Enter for your chance to win!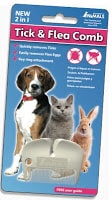 *Full disclaimer: We were provided with one Tick and Flea Comb to
review, and 5 for giveaway. This did not affect our review, these
opinions are 100% my own.
Want more, pawsitive pet tips, good news, and special bonuses? Content not already on the blog? Subscribe to my free newsletter. Kelly and I can't wait to see you there!