Today is Blog the Change, hosted by Be the Change for Animals.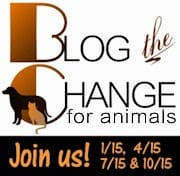 Have you ever wondered how many ways we try to encourage people to adopt pets? According to the American Humane Association, 17 million people acquire a new pet each year…but only 20% of those adopt from shelters. The word still needs to get out. So I think you're going to like this fun and unique venture. Dog Treats and Jingle Toys is a documentary style comedy web-series airing on YouTube. The videos are cute and amusing. But that's not all.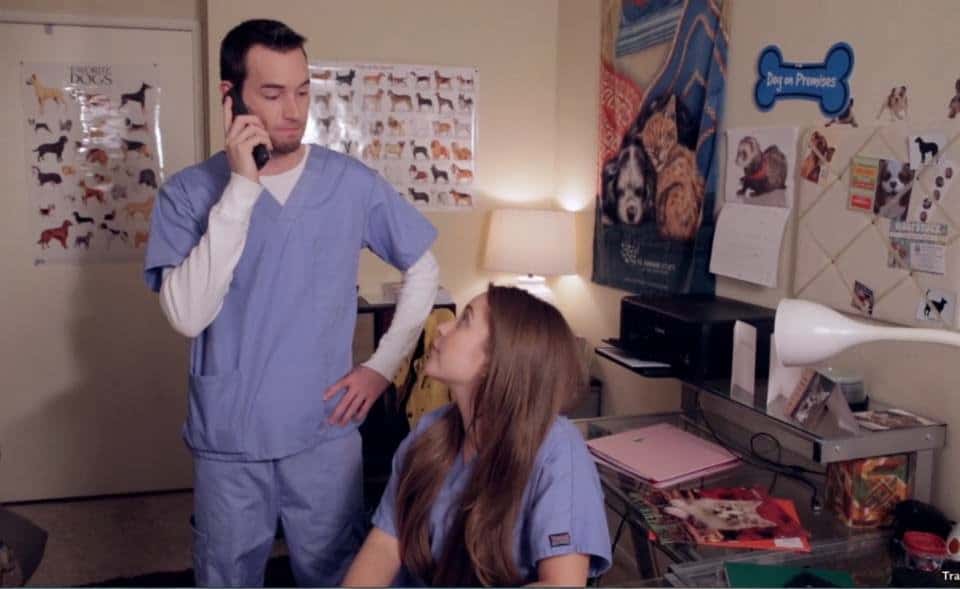 A scene from the video
Dog Treats and Jingle Toys is a dog story, a love story, a family story. I especially like the voices reflecting what the dog, Jake, and the cat, She-Ra, are thinking. (There are times I bet you've imagined your pets thinking the same things!) The story is cute and only takes a few minutes to watch–easy to fit into our busy schedules. And the best part is after, after the fun video, you're introduced to less adoptable pets.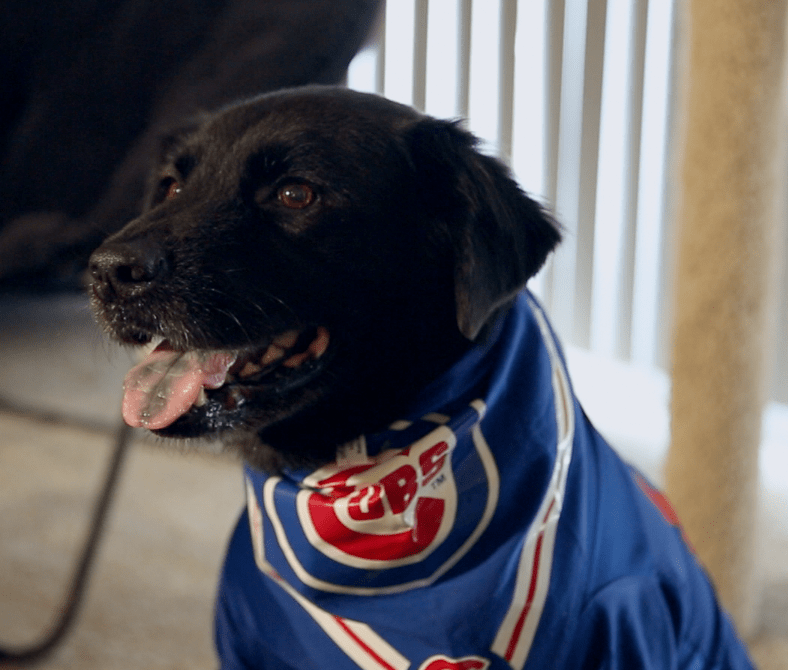 Jake likes to play baseball.
The goal is not only to
help amazing shelter pets find their FurEver Homes, but also to raise
awareness regarding adoption, fostering and volunteering, by weekly
showcasing a shelter, rescue or pet friendly cause outside the area.
The creator, Aubree Sweeney, has combined her three passions: animals, writing and performing
to create Dog Treats and Jingle Toys. She hopes that it will
encourage viewers to adopt pets and remind everyone how much love a
rescue animal can bring to their family. Her dog Jake and her cat She-Ra inspire her daily.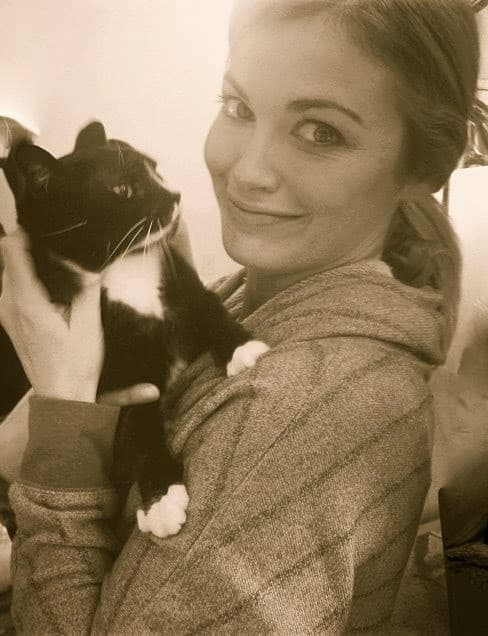 Aubree and She-Ra
Share the link with all your friends. They'll enjoy the video story, and you never know who might need to see the message at the end.
Dog Treats and Jingle Toys Episodes
Also find Dog Treats and Jingle Toys on Facebook and Twitter.
Blog the Change. Join the hop!
Want
more positive pet tips, good news, and special offers? Fetch
my free newsletter, Pawsitively Pets. Kelly and Ike
hope to see you there!