Kelly presents a new Book Review!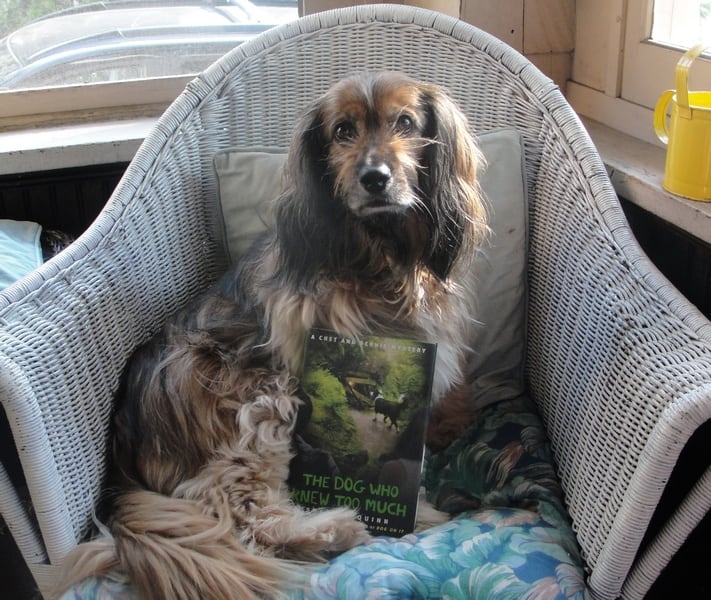 Book: The Dog Who Knew Too Much

by: Spencer Quinn
Howling for a good mystery? One involving a pretty cool dog, too?

Since Stephen King calls the hero of this book a "…canine Sam Spade full of joie de vivre," I think that speaks pretty well for dog turned PI, Chet.
The Dog Who Knew too Much is the fourth in the Chet & Bernie Mystery series about Bernie, a down-on-his-luck private investigator and Chet, his loveable canine partner-turned-narrator.
In The Dog Who Knew Too Much, the duo is hired to find a kid who's gone missing from a wilderness camp. Did the boy wander away on his own? Or was foul play involved? As the search progresses, Chet and Bernie are led into new and dangerous directions.




This book is seriously fun to read. I instantly followed Chet's voice, and it felt perfectly natural as he described the way his human smelled, the joys of riding shotgun, and the best kinds of treats. The author never had Chet magically understanding things that seemed totally far-fetched. Take, for instance, the scene where Bernie is locked in a cell and asking Chet to get the keys hanging on the wall. Chet doesn't instantly understand what Bernie is saying and run and grab the keys. It takes a little trial and effort of communication…and some logical connections with past training.
"His doggy world view reminds us of what we love best about canines: the unconditional love they show their humans, and the boundless enthusiasm they feel for life, every single day."
Q&A with author, Spencer Quinn
1. You write so naturally as Chet. Is it hard for you to get into the "dog" mentality?
SQ: If it was hard I wouldn't do it. Slipping into the dog mentality seems to come easily to me. Maybe there's been a DNA mixup somewhere, of the benign kind.
2. From personal experience with your dog Audrey, do you have any clever doggie care tips for your fans?
SQ: Audrey's a special case. Maybe I shouldn't be recommending our favorite game, which is playing ball in the house. We have this curved hallway that induces all kinds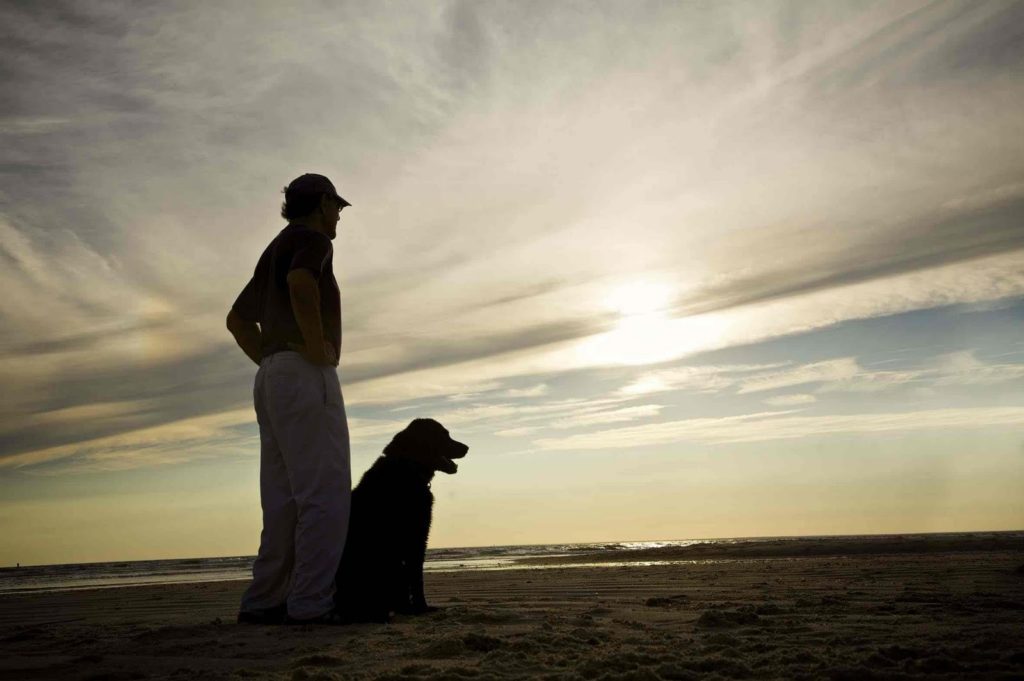 of crazy bounces that we both get a kick out of.
3. What can humans learn from dogs?
SQ: That's a huge subject, a main theme of the Chet and Bernie series. Boiling it down, it's about an attitude toward life; in the now, optimistic, physical, loving. And not overthinking things.
4. Does Audrey, your dog, help you write like Chet helps Bernie with his job?
SQ: No, she does not. Writing time encroaches on playing time.
Spencer Quinn lives on Cape Cod with his dog, Audrey. Connect with him:

Chet the dog blog

on twitter @ChetTheDog

Chet the Dog on Facebook
Full Disclosure: I was provided with a copy of this book for review. All opinions are 100% my own.