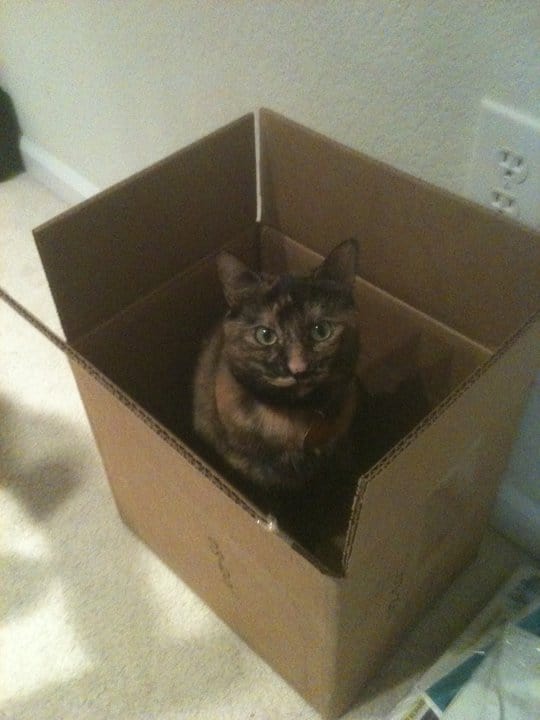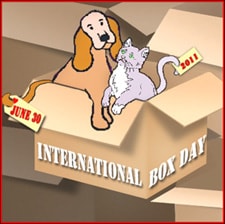 Upon reading Brian's Home recently, I discovered that today is the third annual International Box Day,via Zoolatry.
Since I don't have a cat, and Kelly isn't much interested in boxes (unless they have food inside) I was just going to sit back and enjoy the other posts.
But then, my daughter shared these photos of her kitty Cinnamon, and I knew that I had to join the fun. So, here is Cinnamon!
In the first photo she is enjoying a recently emptied box-den.
In the second photo, she has knocked over a box to create the perfect little Cinnamon-sized comfy spot.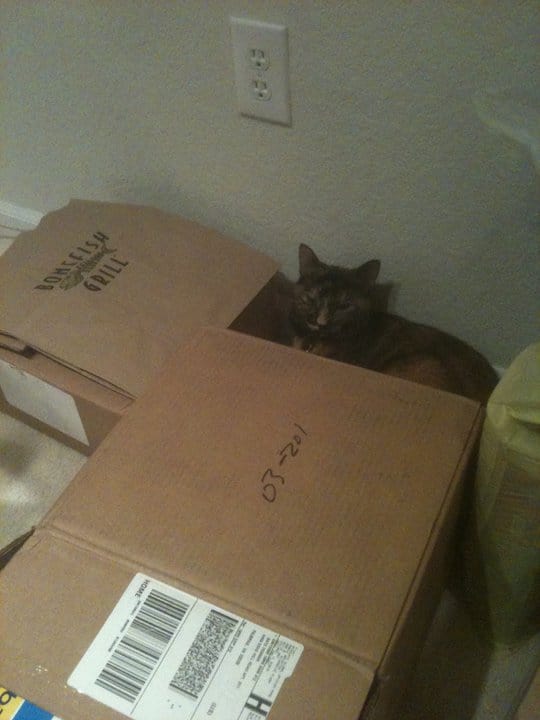 Happy International Box Day!
Check out more cats in boxes on Cat Blogosphere.