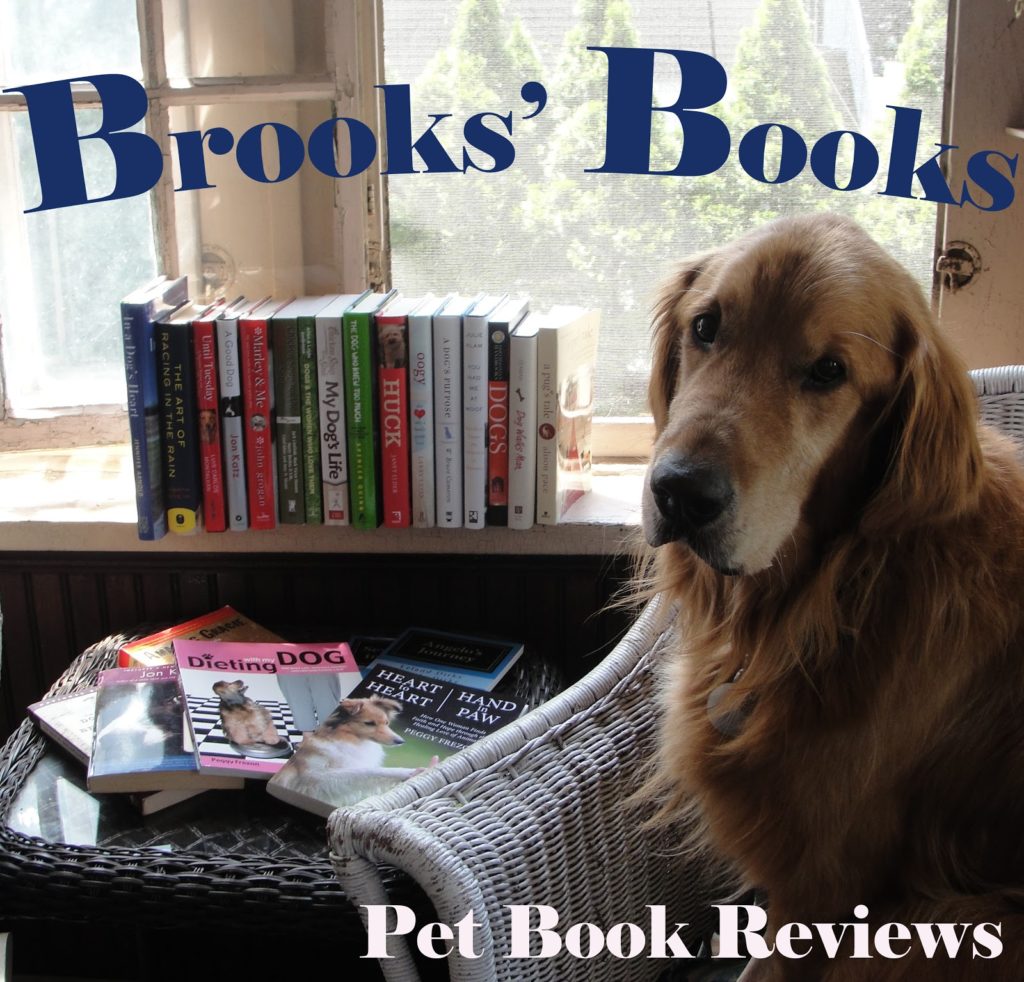 Book: A Fistful of Collars
by Spencer Quinn
Atria Books (c) 2012
BROOKS: I LOVE Chet the dog, hero of A Fistful of Collars, fifth in the fabulous Chet and Bernie Mystery Series. Seriously, I wish Chet and I were bros. I want to tag along with him on all his adventures. For those of you who don't know, Chet is the canine partner of detective Bernie Little. Honestly, I don't know where Bernie would be without Chet. How could that mixed-up two-legger fight crime and find the bad guys without my boy Chet? Speaking of which, if you wonder what kind of dog Chet is, he's a mixed breed. I'd like to think he has a little golden retriever, like me, in him. That would just make him even more awesome!
I'm a huge fan of this series, and A Fistful of Collars is no exception. I hang on every word Chet barks. Yup, he's the narrator, and boy does he have a story to tell. So do yourself a favor and pick up A Fistful of Collars, and if you don't have the rest of the series, don't forget to get The Dog Who Knew Too Much, To Fetch a Thief, Thereby Hangs a Tail, and Dog On It as well!
Me: A Fistful of Collars is like taking a wild, crazy romp with a dog you love, letting your dog take the lead and never knowing where he's going to take you! With Chet the Dog guiding (or dragging) you along, you are sure to be in for a little mystery, a little drama, and a fistful of fun!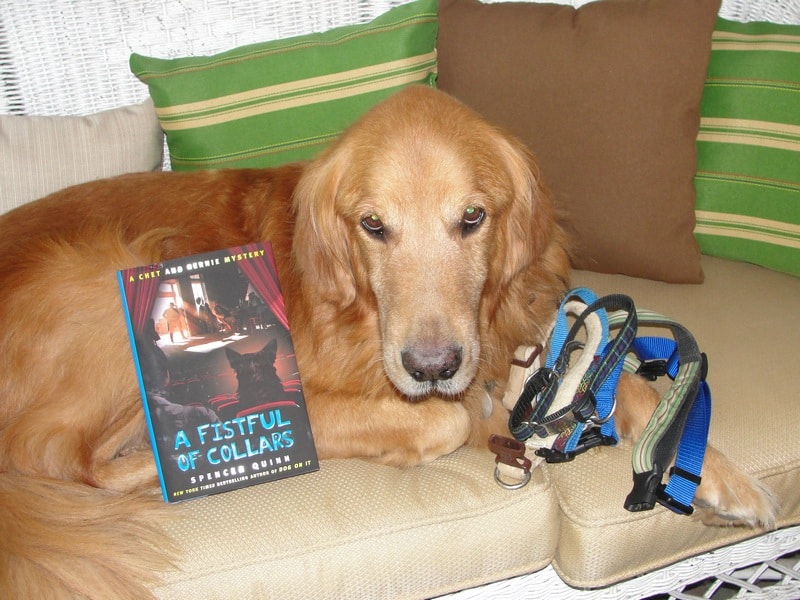 Here's Brooks with the book, and his own fistful of collars.
Quinn's canine tone is spot on, with his engaging style grabs you and never lets go–kind of like Brooks and his tennis ball. In A Fistful of Collars, Bernie and Chet are hired to keep bad boy movie star, Thad Perry, out of trouble. Of course, nothing is as easy or obvious as it seems, and they're soon involved in a mystery that will leave you in suspense, while at the same time laughing out loud. For you cat lovers, there's even a cat, Brando, in the mix. Hmmm, do you think he's a good guy or a bad guy?
This book has everything going for it. I'm already sitting up and begging for the next book in the series.

Check out my review of the fourth in the series, The Dog Who Knew too Much.
Connect with Chet the Dog
Chet the Dog website
Chet the Dog on Facebook
Twitter @chetthedog
*Full disclosure: I was provided a review copy of this book. The opinions are 100% my own.