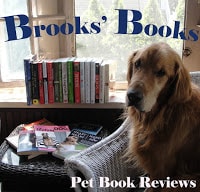 This week is book review week, so please come back every day to read about another great dog or pet book! Today I'm reviewing Jimmy Mender and his Miracle Dog by Leland Dirks and Angelo Dirks. Read on for a chance to win a copy of your own!
BROOKS: Miracle Dog? Now that's a dog I'd like to meet in real life! And that is what really drew me into this book. The best parts were about Phannie, the miracle dog. We first meet her when she's traipsing along the road, and she has someplace to go.
"Along a highway in northeastern Nevada, a sort of shadow moved. A dog with a purpose ran at night to avoid the heat of day. She knew where she was going. She just didn't know how long it would take to get there.
In the daytime, when she slept, she got glimpses of the man she was pursuing. She had to hurry."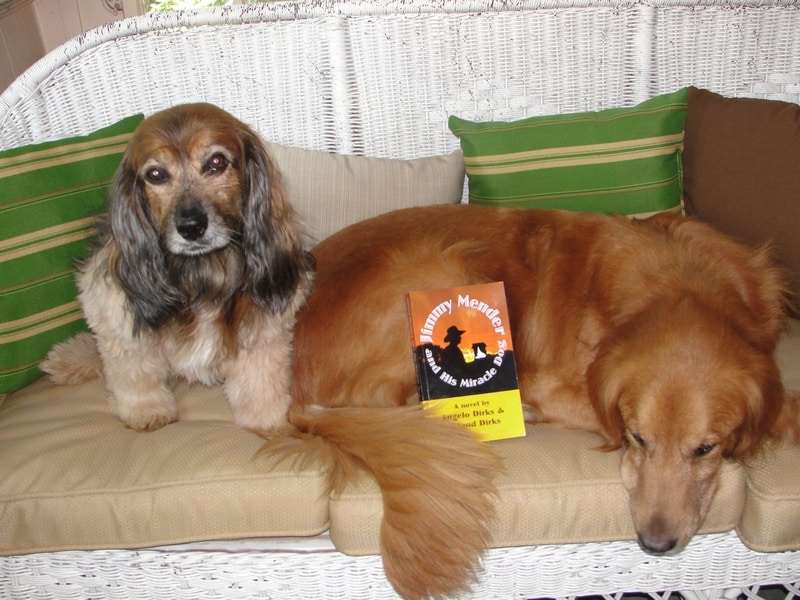 I like reading about other dogs, especially ones on a special mission. I won't tell you what Phannie's mission turns out to be, you'll have to read for yourself. But of course, true to dog nature, she ends up helping the man. Good dog!
ME: Leland's writing is strong and his imagination vivid in this engaging story of Paul Young and his trek of discovery. The story takes you along on a journey of love and loss that will tug at your heart. As always, Leland's at his best when describing man's relationship with dog. I love the protagonist Paul's intuitive connection with border collie Phannie.
A little adventure, a little magic, a little dog story, a little love, a little "what might have been"…Jimmy Mender and His Miracle Dog is a book you won't want to put down. You can get the book on Kindle or paperback on Amazon.


GIVEAWAY!!! And now, here's a chance to win a copy of your own! Just leave a comment below answering the question: What is one miracle you'd like to see a dog perform? For extra entries, "like" Leland Dirks on FB, "like" my page on FB, and if you haven't already, follow this blog. (leave an extra comment saying you've done so.) Contest winner will be selected by random draw. Sorry, U.S. residents only. Contest closes Tuesday 9/25. Winner announced on Wednesday Pet Roundup 9/26.

What is one miracle you'd like to see a dog perform?
*Full disclosure: I was provided a review copy of this book. The opinions are 100% my own.