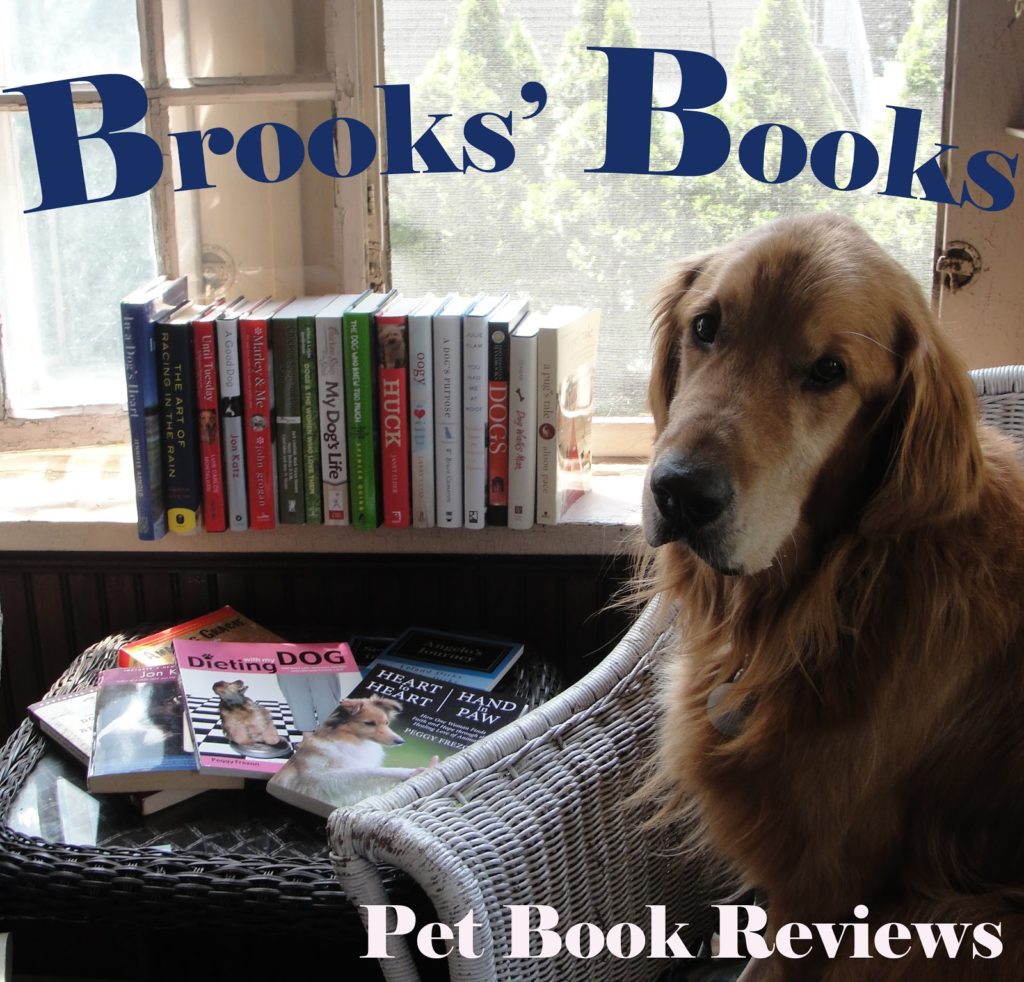 Brooks here: Today I'm reviewing The Lucky Dog Matchmaking Service by Beth Kendrick. (NAL Trade Paperback 2012) The best thing about this book is that there are a lot of dogs! And, a really kind woman who rescues dogs, hates puppy mills and helps us dogs find homes. Oh, and the dogs were naughty too. I like that! Now here's mom with some more.
* Read on for your chance to win a copy of the book!

Peggy: In the first chapter it seems like the main character, Lara, is making matches between men and women. Then we make the charming discovery that she is matching people with dogs. I thought this book would be mainly about the matches and the interesting people and dogs Lara puts together. It turns out, however, that there is not so much matchmaking as I thought. In fact, it seems she does more dog training than matchmaking. Even so, her situations are not only entertaining, but also contain some useful tips for pet parents.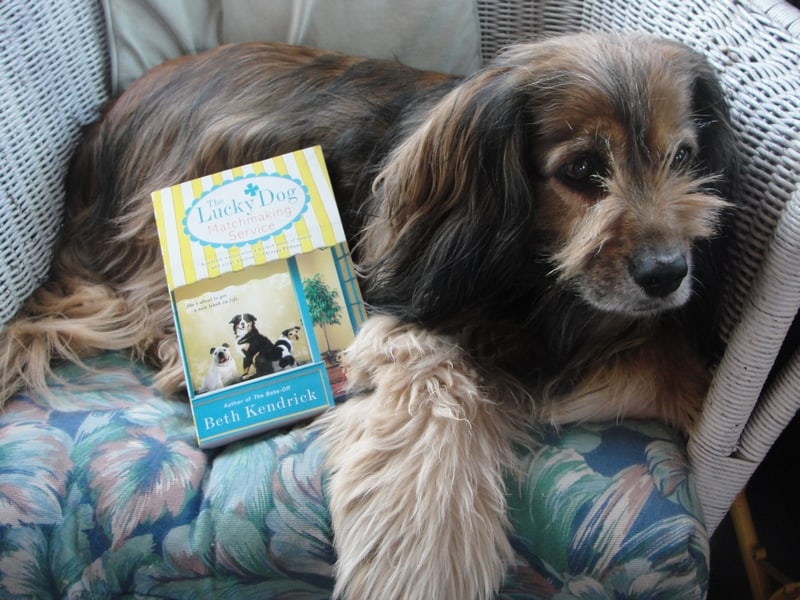 Hey Brooks, I can read books too!
The book also deals with Lara's relationship with her detached mother–which felt genuine and touching– and her boyfriend, who was frustrated by Lara's zealous overcommitment to dogs and rescue. My favorite scene was when her boyfriend did something unforgivable with her needy rescue dog's only toy, and Lara had to choose between her distraught rescue dog and the man in her life.

I think you'll enjoy this book and cheer on Lara as she advocates for dogs everywhere!
Brooks gives The Lucky Dog Matchmaking Service 4 out of 5 wags!
Okay, now for the giveaway! Leave a comment below telling about how you and your dog were matched up…or, if you prefer, what you think your perfect canine match would be. One winner will be selected at random, except where prohibited, and announced Friday. Contest open until Thursday 8/9/12 at 11:59pm. Good luck!