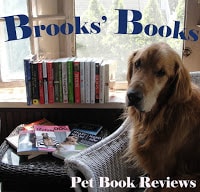 Book: The Royal Treatment, A Natural Way to Approach Wildly Healthy Pets
by Dr. Barbara Royal
(c) 2012 Atria Books
BROOKS: I only have an obedience school education, so this book was a little heavy for me. And I mean heavy— it's 371 pages long! I left the reading up to my mom. But Mom says this book is all about keeping me healthy, and I'm all for that!
Me: Thanks Brooks.
To tell you the truth, I too set this book aside for a while, not sure I'd really get into it. I worried I'd be getting a lecture, and would feel guilty for any non-natural things I did. Or that it would be inaccessible, full of unfamiliar terms, and instructions to buy weird roots and ingredients I had no idea where to get. Surprisingly, this book has jumped from the bottom of the pile to the top, and will from now on be one of my top go-to references for all things dog. I love it that much!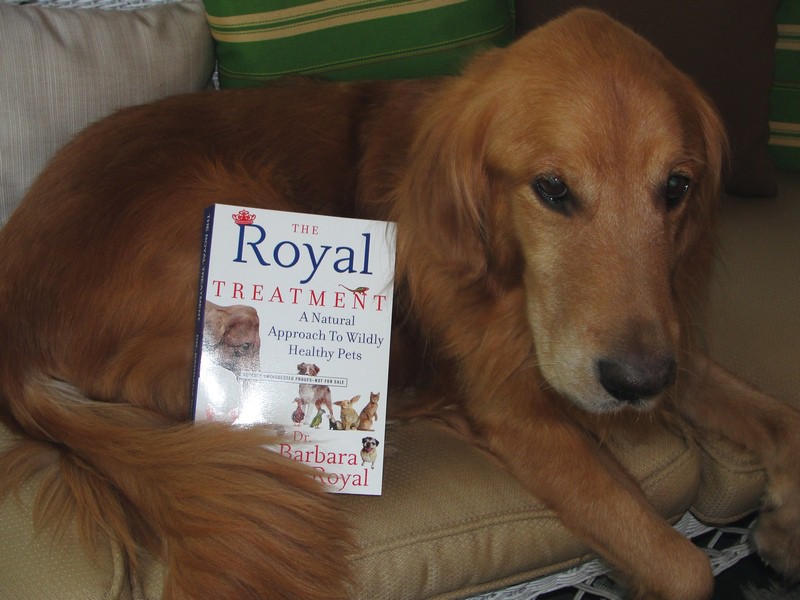 Chicago veterinarian Dr. Barbara Royal was the first-known veterinarian to administer acupuncture to a zebra…and while that particular classification may not include a large circle of people, what that means is that she was thinking of, and practically applying, natural treatments before any others.
The Royal Treatment is filled with fascinating tales from her casebook of pets, wildlife and zoo animals, and includes useful tips for our own pets. A large part of the book is dedicated to pet food. "A rotten diet will spoil all of your best efforts to maintain your pet's health. Animals must be fed according to requirements of their species." There's even a section on dieting your dog and tips for fat cats.
According to her press release, Dr. Royal "promises to do for vet care what Dr. Andrew Weil has done for allopathic human medicine."
Some of the topics covered include:
*How to decrease the risk of cancer in pets
*Why not all vaccines should be given annually
*How to treat a pet's arthritis without drugs
*How we can better deal with a pet's diabetes
Although the book may look dense, it's clear, easy to read, and full of helpful charts. And all the information is fascinating and most of all, designed beautifully to give my pets a better, healthier life. Check out the book on Amazon, and visit the website. I highly recommend The Royal Treatment for every pet parent. What could be more important than keeping our pets as healthy as possible?

*Full disclosure: I was provided a review copy of this book. The opinions are 100% my own.