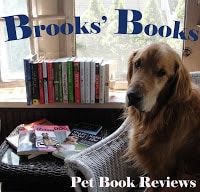 Brooks here: I've never met a chicken before, but this book makes me want to! The author takes such care to understand the needs and personalities of chickens as curious, interesting individuals. If only everyone would try as hard to understand all the creatures of the earth.
Of course the book is mainly about chickens, but I know the real star is the little white terrier, Marky. Here's Mom with the review. (And don't forget to check that Rafflecopter at the end for your chance to win one of two copies!)
Once Upon a Flock, Life with my Soulful Chickens
by Lauren Scheuer
Available: March 19 (Atria Books)
Once Upon a Flock is a charming, sweet book about a woman who finds amusement, companionship and self-discovery by nurturing a small flock of chickens in her back yard. Scheuer is a longtime illustrator, and creates absolutely adorable images for the book by combining photographs and her own artwork. You can see an example on the cover. (See Marky peeking over the grass there?)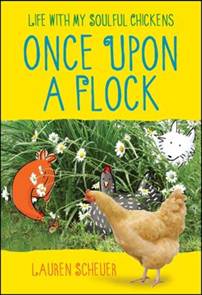 I thought it was interesting that one of the reasons Scheuer decided to raise chickens was the same as one of the reasons we adopted a dog–to fill a vacancy when our children grow up and leave the nest, or prepare to leave the nest. But Scheuer also loved to spend time outside, and the chickens provided her with just such an excuse. From building the hen house, to selecting her colorful assortment of
baby chicks, to looking out for the well-being of the flock, Scheuer takes us along on her journey.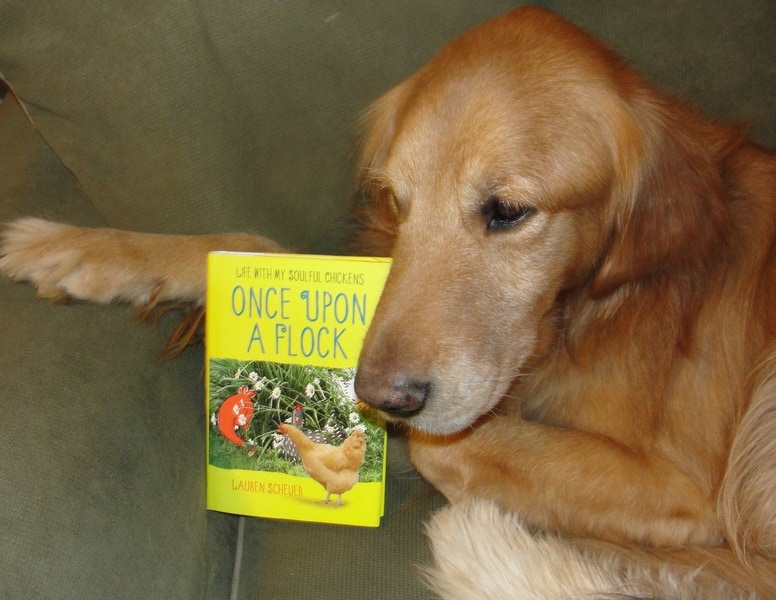 Her terrier Marky also figures prominently in the story. One of my favorite parts is when she describes how she trains Marky to accept and protect the chickens, and how they learn to be one big flock together.
Once Upon A Flock shares the joys, tears and rewards of loving any animal.
Scheuer writes the popular blog Scratch and Peck.
Enter to win a copy of your own. We have two to give away!
Full Disclosure: I was provided a copy for my review and two for giveaway, however the opinions expressed here are 100% my own.
Want more, pawsitive pet tips, good news, and special bonuses? Content not already on the blog? Subscribe to my free newsletter. (Brooks and Kelly say thank you!)