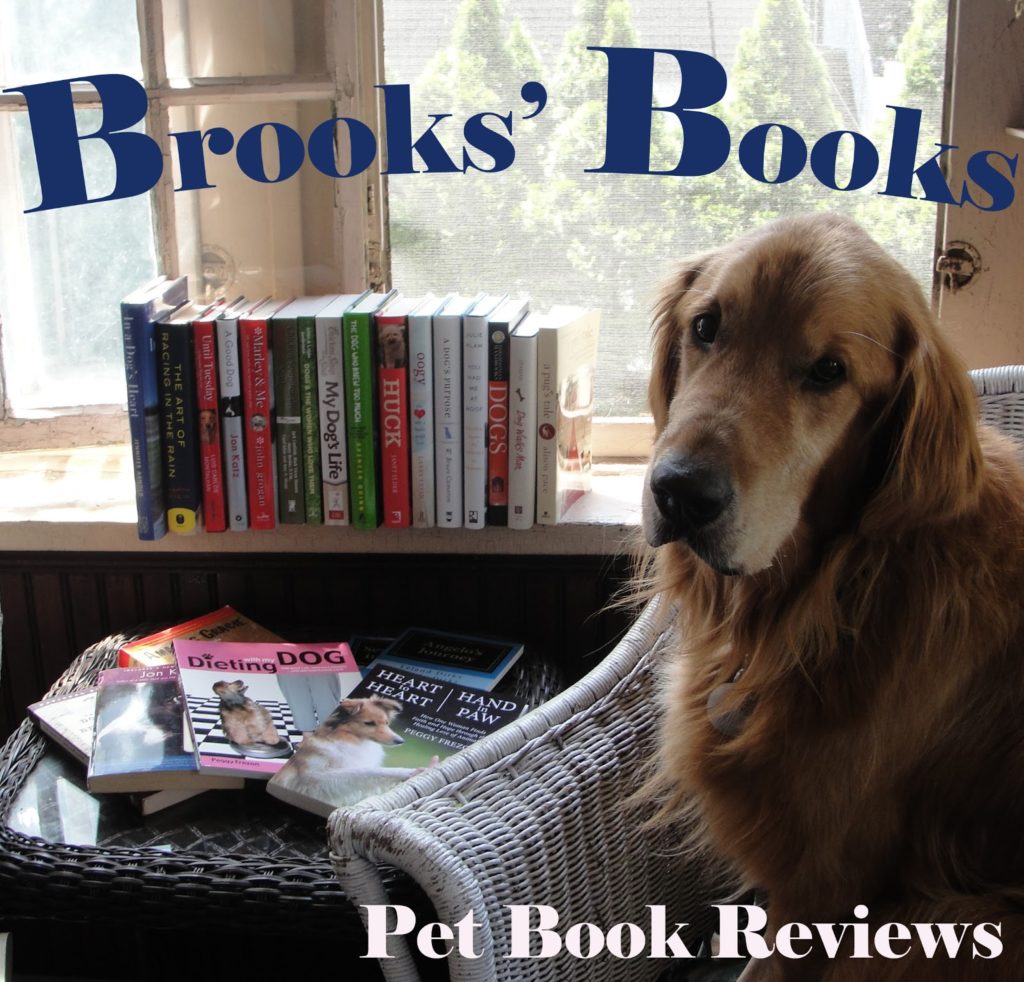 Brooks here: I guess I fall for most books with the picture of a dog on the cover. I often rest my head on the arm of the couch the way the dalmatian in this picture does. And look into those eyes. This is a dog with a story of his own to tell. Maybe next time. Here's mom with the review. (And enter to win a copy for yourself at the end!)
The Secret of Happy Ever After
by Lucy Dillon
Penguin (2013)
Me: What more could I ask for– a book combining dogs and a bookshop–two of my favorite things–and promising a happy ending? Well, this book didn't disappoint. It's absolutely captivating, and I think you're going to love it too. Keep reading for a chance to win a copy of your own!
The Secret of Happy Ever After is a heartwarming tale of love and friendship, set in England. Michelle is the business woman, with a devastating past. Anna is the ex-librarian with three stepchildren and an adorable but hyperactive Dalmatian. The two friends work and learn and grow together.
While Michelle isn't thrilled about owning a bookshop, Anna's love of childhood favorites soon revitalizes the shop, and everyone around her. Even Michelle softs up, aided by her new friend Tavish, a Scottish terrier. But everything isn't always rosie. These friends need all the wisdom and courage the stories in the bookshop can give them in order to find their own happy ever afters.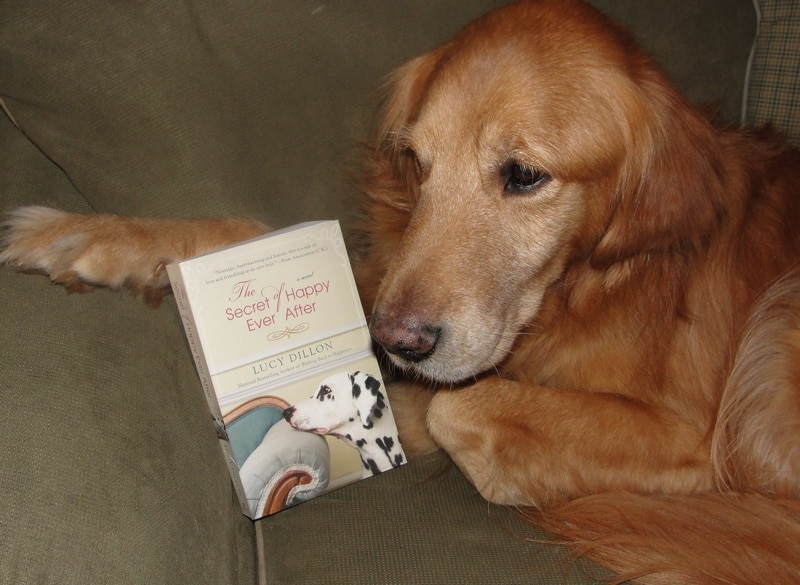 First- the bookshop. If you enjoy the lessons and inspiration you can gain from reading a book, how about an inspiring book which incorporates characters learning lessons from other inspiring books? Brilliant! Especially because many of these books in this story were my childhood favorites as well– Charlotte's Web, Anne of Green Gables, Winnie the Pooh, The Secret Garden, Madeline.
Second– the dogs. There's Flash, the Springer Spaniel left behind. Then Pongo, the boisterous Dalmatian. And Tavish, the Scottish terrier who helps heal. The dogs are full of energy, personality and even quirks–from Pongo's enthusiastic shop visit to poor Tavish recovering after having some teeth pulled.
And then–the characters. Some of the past Michelle deals with is quite gritty and difficult, and makes her character a bit more aloof. As her past is revealed, we're able to understand her better and the author handles it well. Anna's family isn't always kind to her. Husbands aren't always nice. Children aren't always well-behaved. Michelle and Anna have problems and dreams. I cared about every character in this book, and rooted for them all throughout.

I highly recommend The Secret of Happy Ever After.
You can win a copy for yourself (sorry, U.S. only).
I was given a copy of this book to review, and one to give away. The opinions expressed here are 100% my own. Full Disclosure.
Want more, pawsitive pet tips, good news, and special bonuses? Content not already on the blog? Subscribe to my free newsletter. Brooks and Kelly will meet you there!