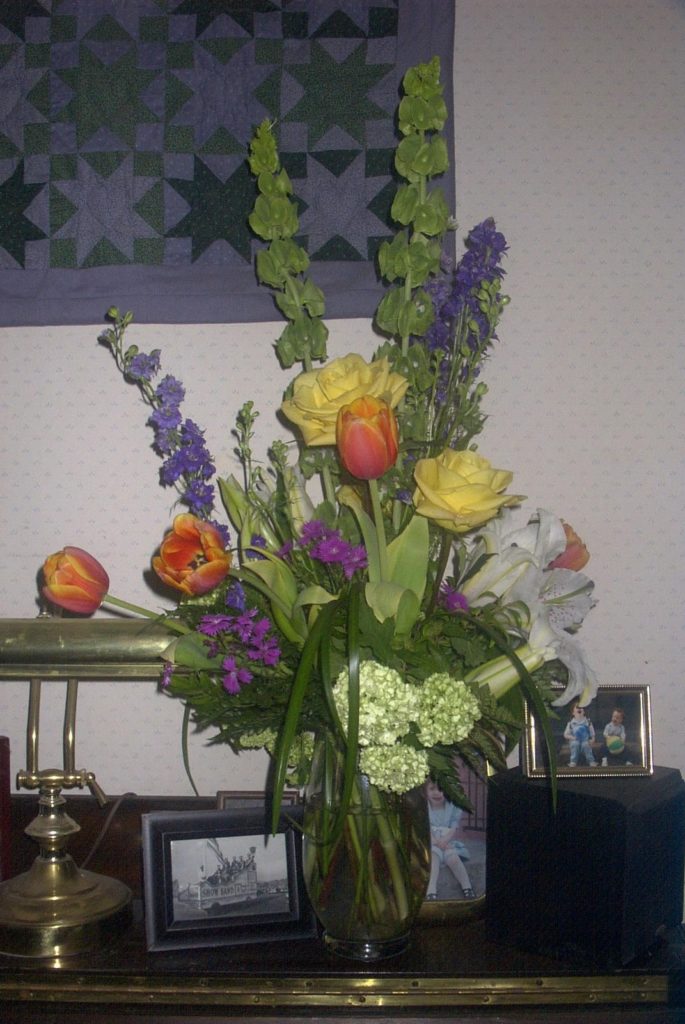 In Vermont, we used to talk about Cabin Fever this time of year. It was a time when we got so snowbound and stuck in the house for so long, we were nearly crazy from isolation. I don't hear the phrase used much here in New York. However, I know I'm sick of the snow and cold weather.
Here are some ways to get through the dreaded cabin fever:
1. Embrace the outdoors! Take up a sport like snowshoeing or cross country skiing. If you can't beat the weather, join it! If your dog's a cold weather breed, don't forget to take him along.
2. Organize a game night. Invite a few friends over, sit by the fireplace (if you have one. We don't, and I always wanted one.) and get ready for the night to whizz by! Some of our favorites are Scattergories, Catch Phrase, Dominoes, and Canasta. What games do you enjoy?
3. Curl up with a great book. 'Nuff said.
4. Bring in some pretty blooms, like the flowers pictures above. Nothing will get your thoughts turning to spring faster than a fresh bouquet. Pick bright, cheerful colors and breath in that wonderful scent.
How do you get through the winter doldrums?


Paws for Reflection: Love the season you're in.