When Jackie and I decided to create this blog hop, we gave a lot of thought about what to call it. We tossed around a lot of names, but Give Cancer the Paw seemed right. What does Give Cancer the Paw mean?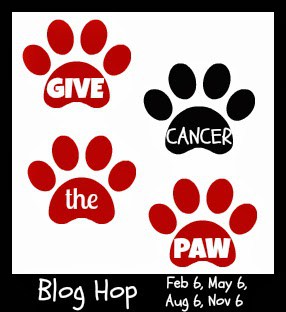 One meaning could be sort of a "we're not going to let this disease bully us" type of attitude. But to me, Give Cancer the Paw is that we're all joining hands—and paws—and uniting together to share information that builds a better understanding of issues surrounding canine and feline cancer, discuss methods of prevention, and most of all support for one another. We've probably all been touched by cancer in some way–whether it's a loved one or a beloved pet. Here's your place to share your thoughts, pictures and tributes as well.
I've recently adopted two golden retrievers. Some of you remember Brooks. He was a 12 year old golden with a big, golden heart. Sadly, we lost him to cancer a year after we adopted him.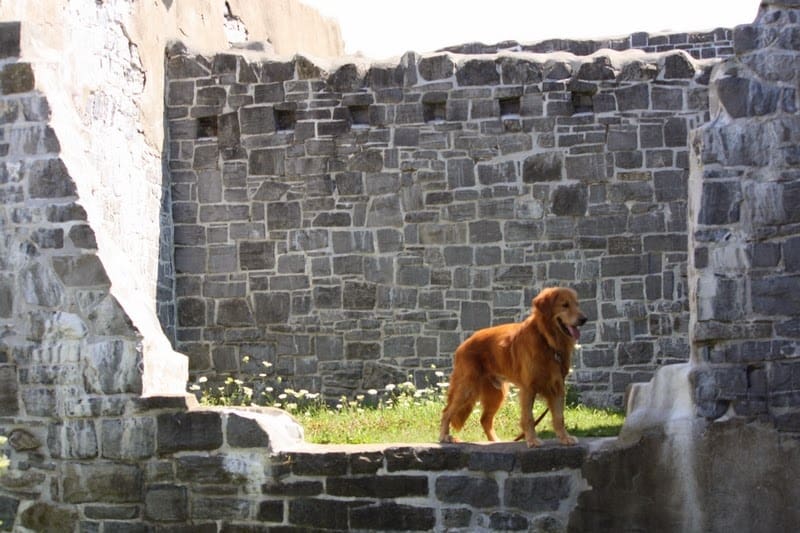 Brooks was a good boy.
Now we have 8 year old Ike. He had some anemia and weight loss, which the doctor thought was possibly leukemia. Since then, Ike's blood levels have improved, so we're hoping that's not the case. But we'll be keeping a watchful eye on the situation.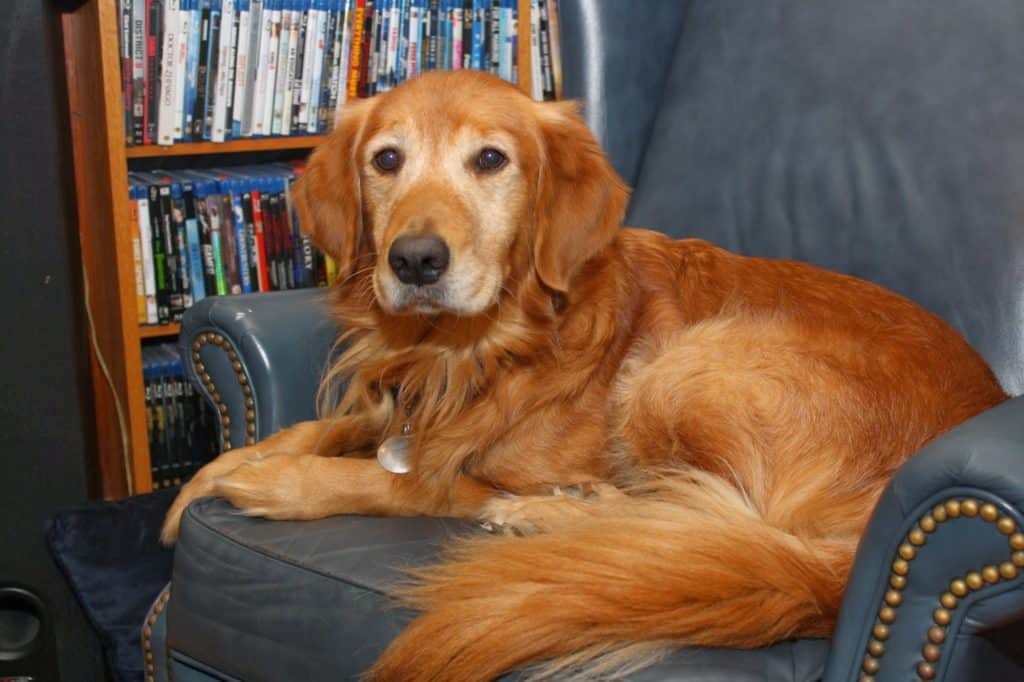 Ike always gets the best seat in the house.
Since falling in love with Golden Retrievers, I learned that the breed has a much higher rate of dying of cancer than any other breed. According to the National Canine Cancer Association, 60% of goldens who develop cancer will die from some form of it. The Morris Animal Foundation wants to learn why, and discover links that may help not only Goldens, but all breeds, and even people.
The Morris Animal Foundation's Golden Retriever Lifetime Study aims to following 3,000 purebred golden retrievers for 12- 14 years. The study requires no special treatments or procedures–you fill out annual questionnaires about your pets' lifestyle, diet, exercise, behavior, travel, health and environment and submit them through a secure online portal.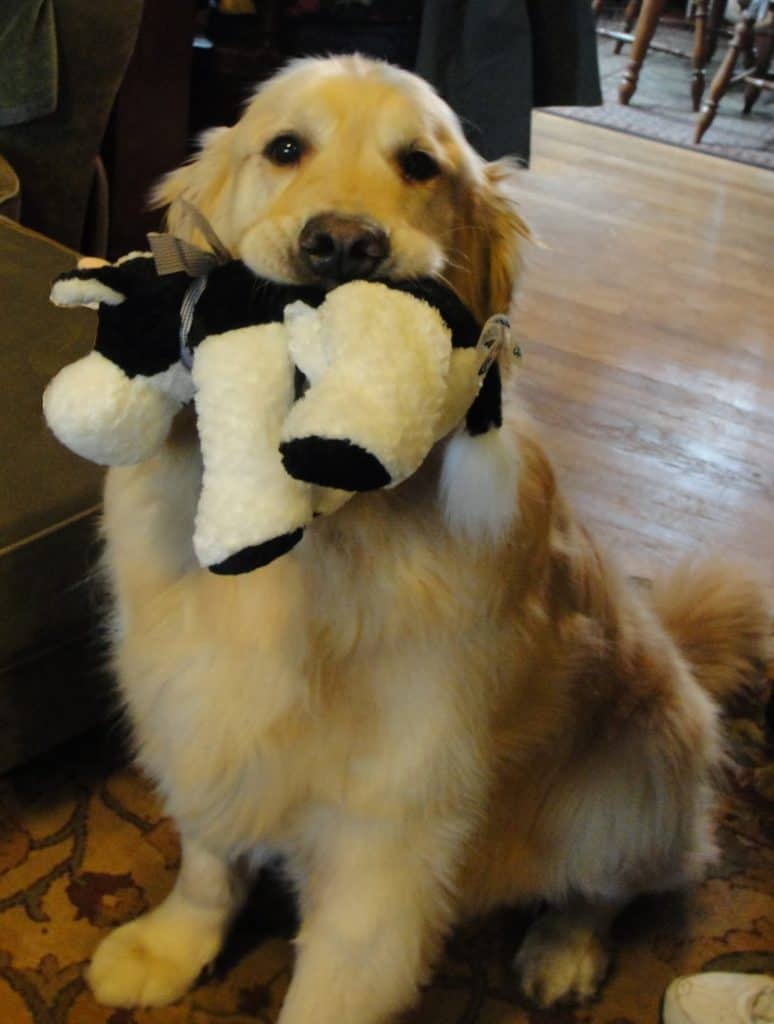 Moses would eat anything–including this stuffie.
So far 600 dogs are enrolled. There is room for more. Your golden can be a hero to so many others dealing with cancer. To participate contact the Morris Animal Foundation. Help us discover important clues to curing and treating canine cancer.
Join Give Cancer the Paw blog hop 2/6. Co-hosted by Peggy's Pet Place and Pooch Smooches.
Want
more positive pet tips, good news, and special offers? Fetch
my free newsletter, Pawsitively Pets. Kelly and Ike
hope to see you there!