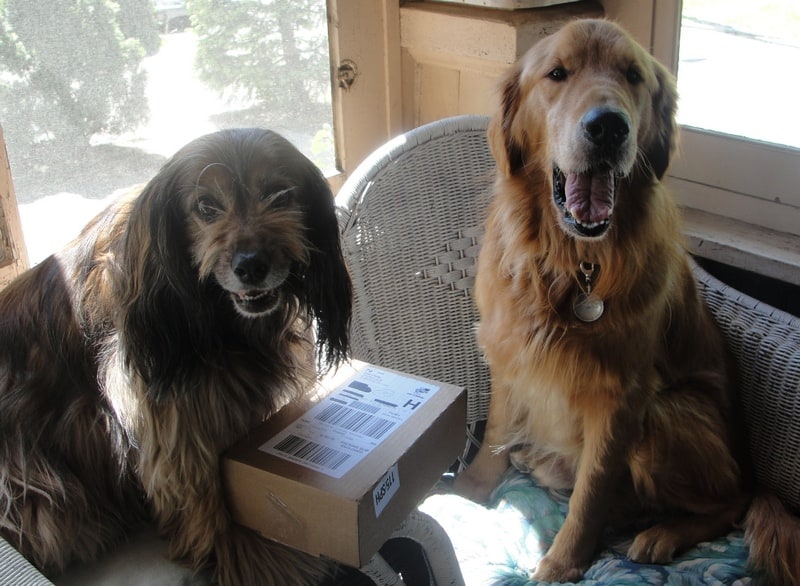 We've got mail!
That Mr. Chewy. He's always coming up with new food and treats for hungry pooches and offering them via super-speedy shipping right to the door.
Take Fromm dog food and treats, for example. Mr. Chewy asked Kelly and Brooks to look over the offerings and pick out something delicious to try. Kelly suggested the low-fat Cranberry and liver treats because she's on a diet. But then Brooks reminded her that he has some allergies and skin problems. So they selected the Fromm Lamb with Cranberry grain free treats. Kelly very graciously agreed to try them, even though she wasn't sure if she'd like them. After all, she likes grain!
They placed their order, and the next day got an email that the treats were shipped. And the very next day the box arrived.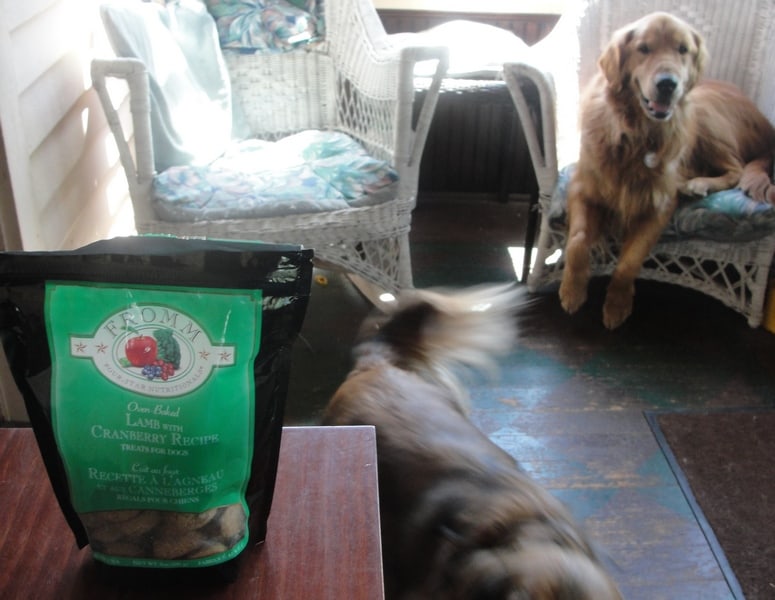 Where did they go? I know I smell treats!
Fromm makes some pretty awesome natural and holistic pet food. They pride themselves in creating the highest quality natural and holistic pet formulas that contain zero wheat gluten, rice protein concentrate or rice gluten. Take a look at the ingredients in the Lamb and Cranberry treats:
Fresh lamb, pea flour, potato flour, tapioca, whole peas, chicken fat, tomato pomace, fresh cranberries, sweet potatoes, carrots, apples, split peas, green beans, green bell peppers, celery, beets, parsley, lettuce, watercress, spinach.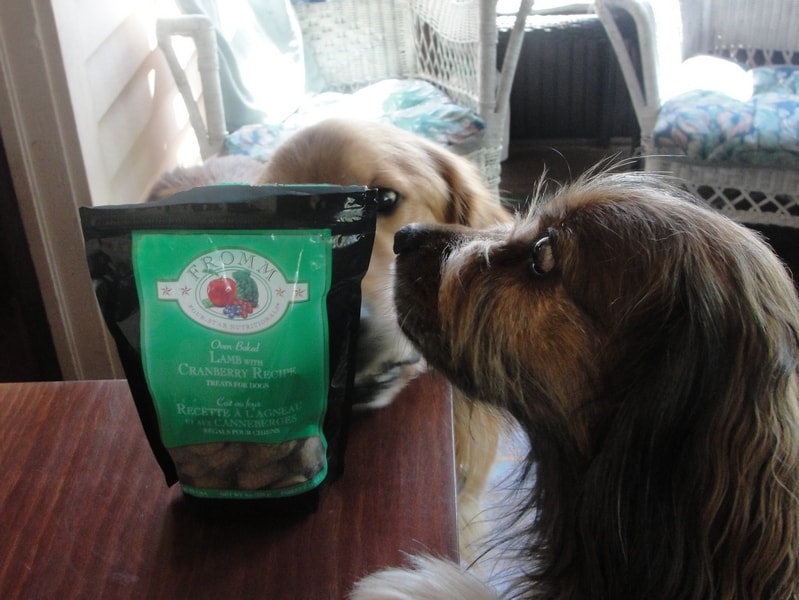 My eyes are bugging out, they smell so good!
Well the proof is in the pudding….er, doggy biscuits. The jury is out…and they love 'em!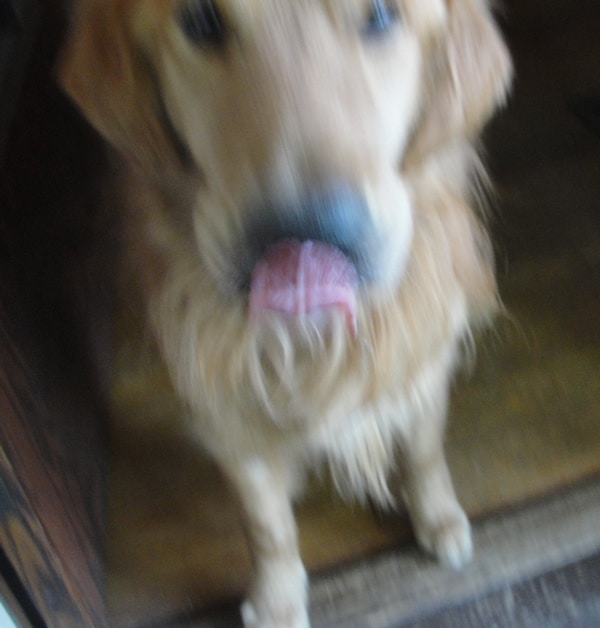 Blurry action shot, but Brooks says "Yum!"
I feel good that the treats are made with wholesome ingredients, good for Kelly's diet and Brooks' allergies. And they agree, they taste good. You've done it again, Mr. Chewy!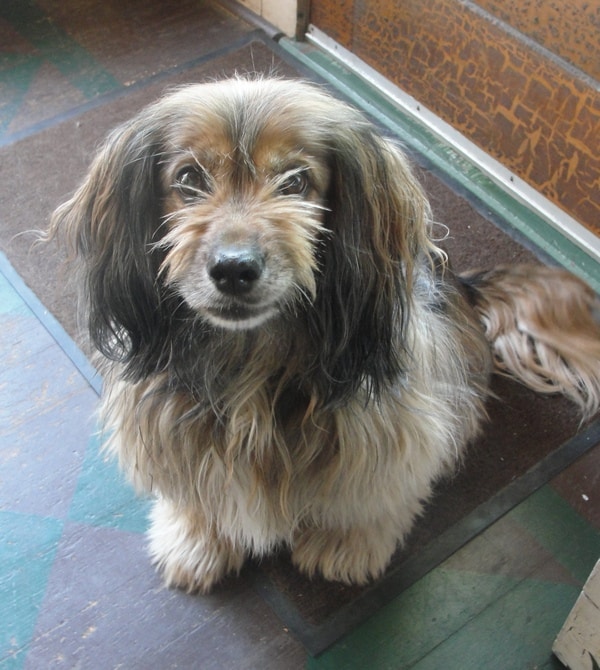 Please Mom, I want some more!
*Mr. Chewy provided us with one 8oz. bag of Fromm dog treats for review. The opinions expressed here are 100% my own…with the help of Kelly and Brooks, of course!
P.S. Head over to Kol's Notes Tasty Tuesday and find some recipes for fresh lean meat treats too!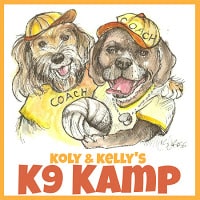 Keep on Kamping with Koly and Kelly. Enter to win great prizes too!