Mom, tell me again the story about how you chose me.
Ernest, we chose you because you needed us, and we needed you.
I'm so excited that Ernest's adoption story is shared on Chewy.com's Pet Stories. I've been a Chewy Influencer for years, reviewing and blogging about various products, so I was delighted to contribute this story to their site as well.
Canine Cancer Survivor Becomes Therapy Dog to Man With Alzheimer's
This post is by Chewy Influencer Peggy Frezon.
Our first senior dog rescue was 11 years old when we adopted him. I shook my head and told my husband, "He'll break our hearts."
My husband looked at me and said, "But he needs us."
So, we adopted the sad, skin-and-bones Golden Retriever, named him
Brooks, and fell in love with him. And sure enough, he broke our
hearts—but not before filling them with love and joy.
Brooks helped us find our mission—to give a loving home to abandoned
senior Goldens. We've loved and lost a few. Then this May, our rescue
group contacted us about a 9-year-old Golden who lived in deplorable
conditions. Did we want him? We'd just lost two senior dogs. Could we
open our hearts up to such pain again?
The answer was clear.
See the rest of the story at Canine Cancer Survivor….
In addition to publishing the story, Chewy.com sent Ernest a box of goodies, and they also sent Peppertree Rescue, the amazing rescue group from which we adopted Ernest, Brooks, and our other dogs, a big box of two dog beds, toys, Kongs, and treats to share with foster dogs in their care. Here's what they got: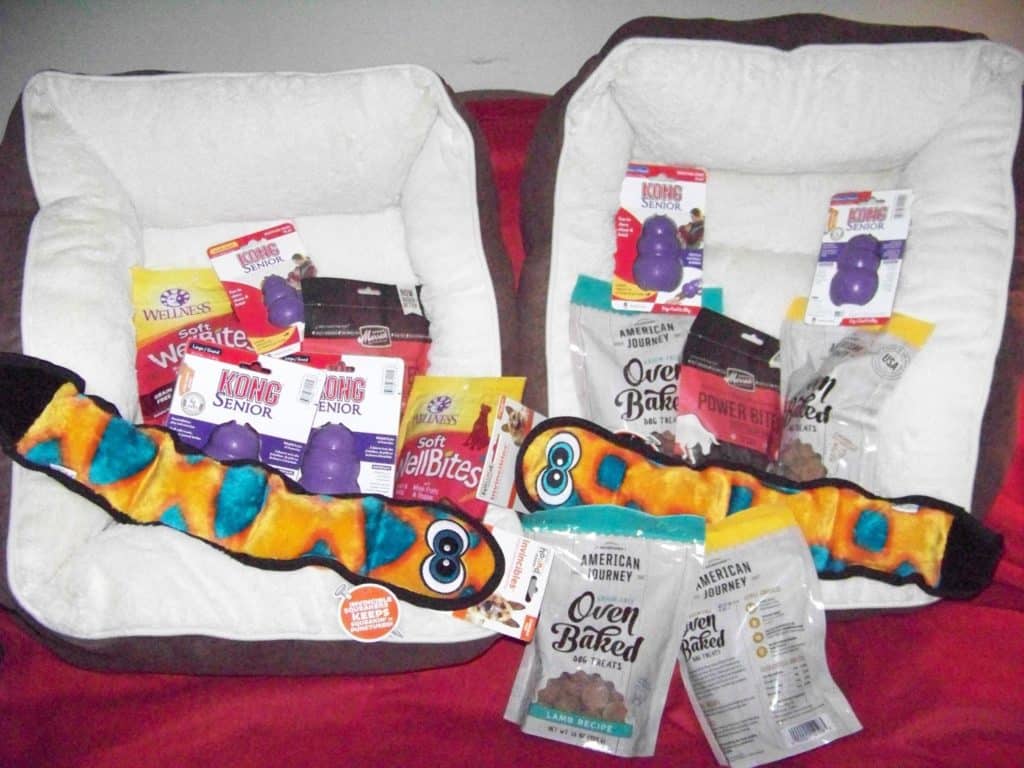 Thank you to Chewy.com for all they do to share stories of our love for our pets, and for recognizing the great rescue groups that help make families complete. Thank you Peppertree for helping us find Ernest, who has filled our home with so much love.
P.S. He's now 3 months cancer free!