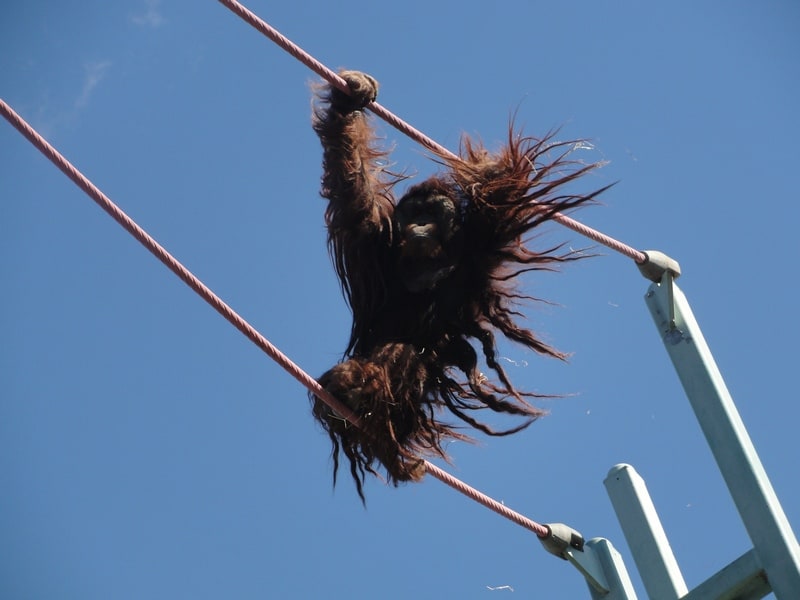 Last summer we visited the National Zoo in Washington DC. The orangutans
traversed these high wires to get from one area to another large play
area. The ropes were somewhere around 40 feet high and the orangutans
had no difficulty swinging along. Visitors below were advised to stay
out of the "splash zone" in case nature called while the
orangutan was overhead.