After our walk in the hot sun, I decided to treat Kelly to my favorite summer food, ice cream! Or, more specifically, Frost Paws frozen treat for dogs.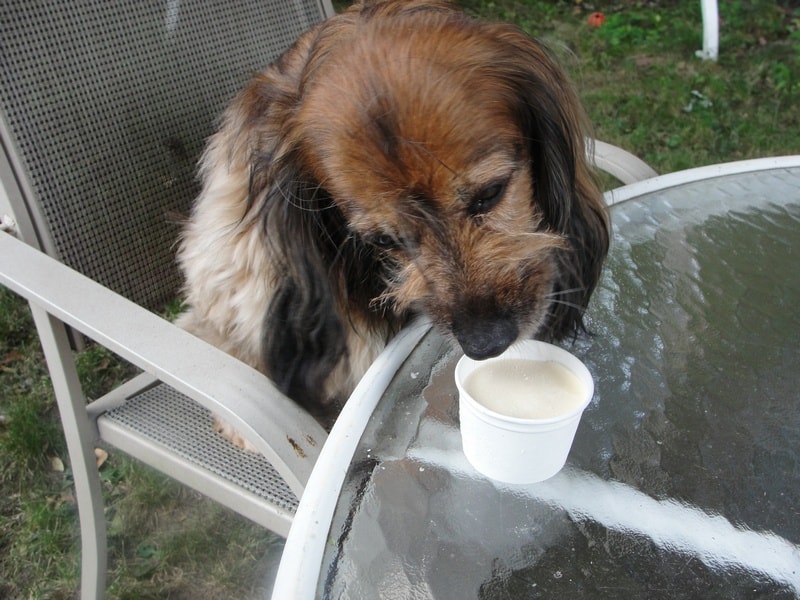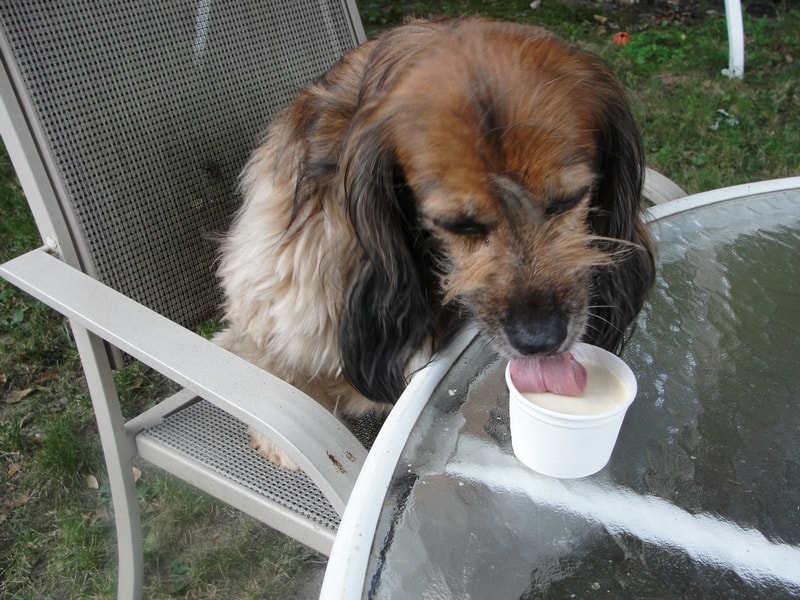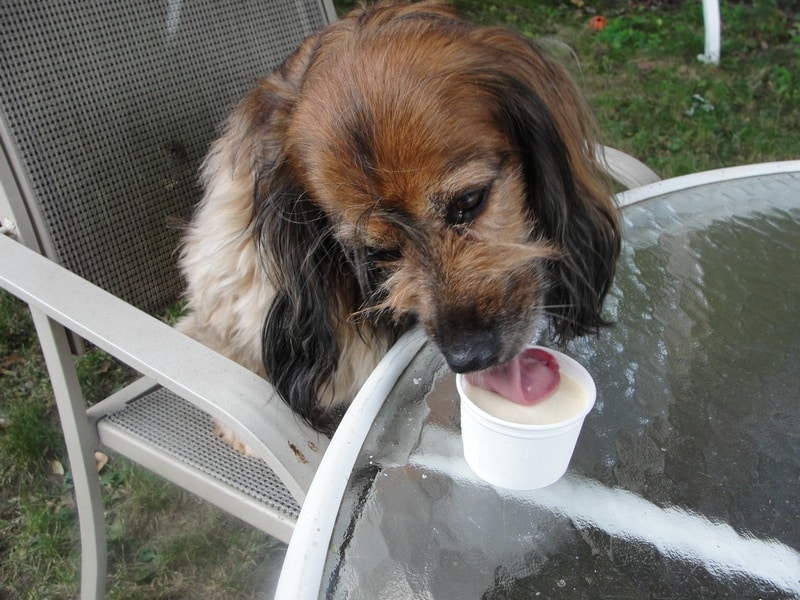 As you can see, Kelly loved her treat! But, what exactly is in Frosty Paws? Is it fattening? Are there any options? I did a little research, and here is a comparison of 3 different frozen treats for dogs available at your supermarket.
The first 5 ingredients:

Water

whey

soy flour

coconut oil

whey protein
The rest of the ingredients appear to be vitamins and preservatives. There were an awful lot of those multisyllabic words that I'm not really sure what exactly they are.
Calories: 128 calories per serving
2. Yoghund
The first 5 Ingredients:

Organic nonfat yogurt

water

organic banana puree

organic peanut butter

organic inulin
There were only 2 other ingredients listed, both organic.
Calories: 98 calories per serving

Other Yoghund flavors include organic blueberry and vanilla bean, natural apple and cheddar, papaya and peanut butter. These ranged from 34- 62 calories per serving.
3. Nature's Variety Sweet Spots
The first 5 In
gredients:

Buttermilk

Sweet potatoes

Molasses

Whey Protein

Egg Yolks

There were 2 other ingredients, both of which sounded like real food.
Calories: 95 per serving
Do your dogs enjoy frozen treats? Have you tried these products? Are they easily located in your grocery store? Do you think they are worth the price?