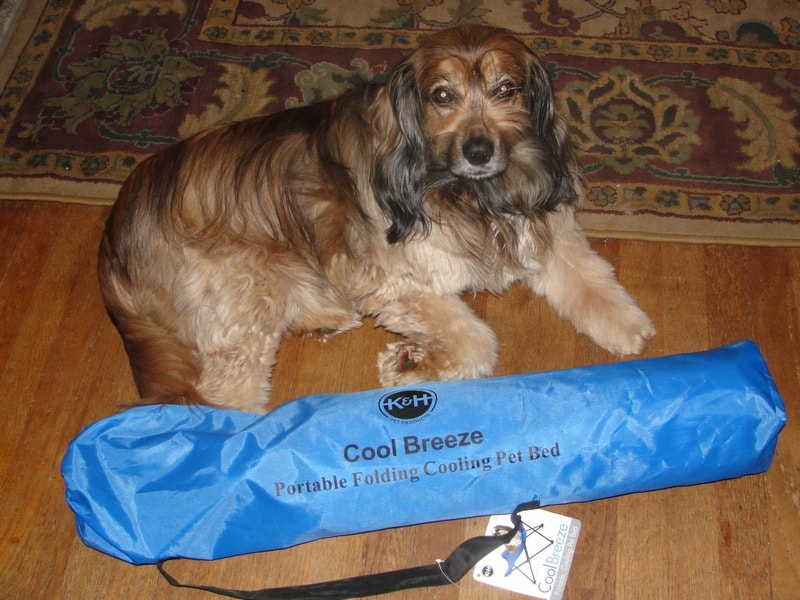 How does your dog handle the heat? Kelly, who is nearly 10 now, doesn't do so well. She has a few cool hiding spots like behind the recliner and under the table on the porch. So recently, when we were asked to review a product from In Style Dog, a shopping site with modern, stylish and luxury dog beds, furniture and accessories, we chose the Cool Breeze by K&H.
Cool Breeze is a dog platform/chair/bed, supported on a frame that unfolds like those handy portable chairs you take with you to parks and baseball games. In fact, it all folds up neatly into it's own carrying sleeve. The elevated bed is great. Kelly's always jumping up on the furniture, so why not give her something of her own to jump up onto?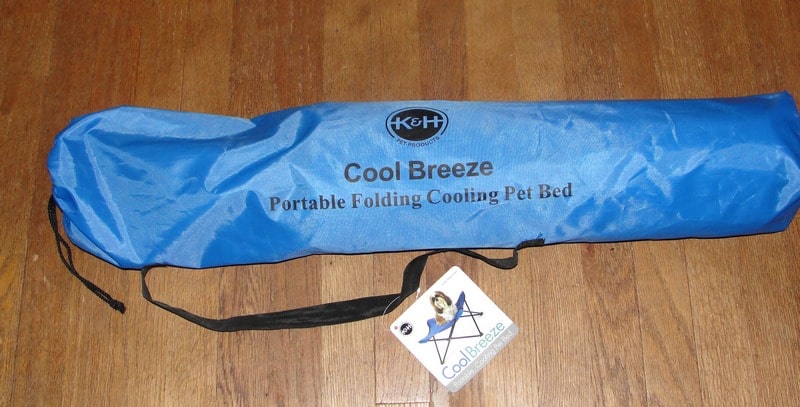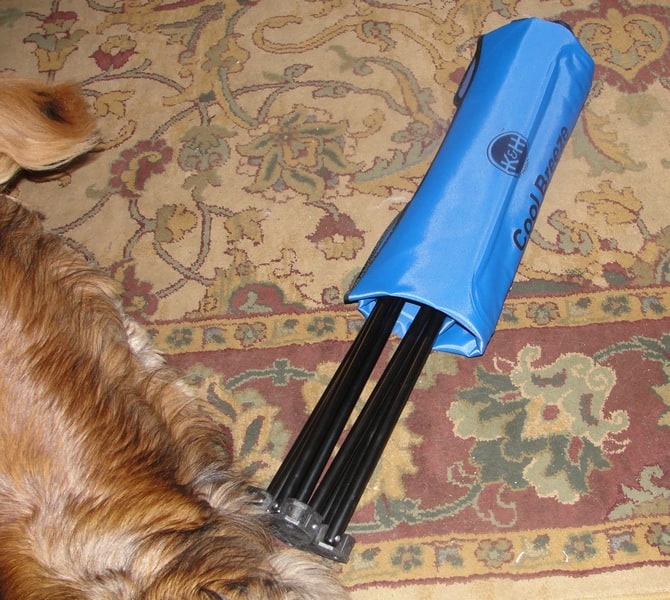 The fabric is super strong, featuring the "award winning Cool Bed, which utilizes a unique central core that diverts liquid, cooling the pad from the inside out." All you do is fill the reservoir with water. The result is a squishy, gel-like, cool surface for reclining. Ahhhhh.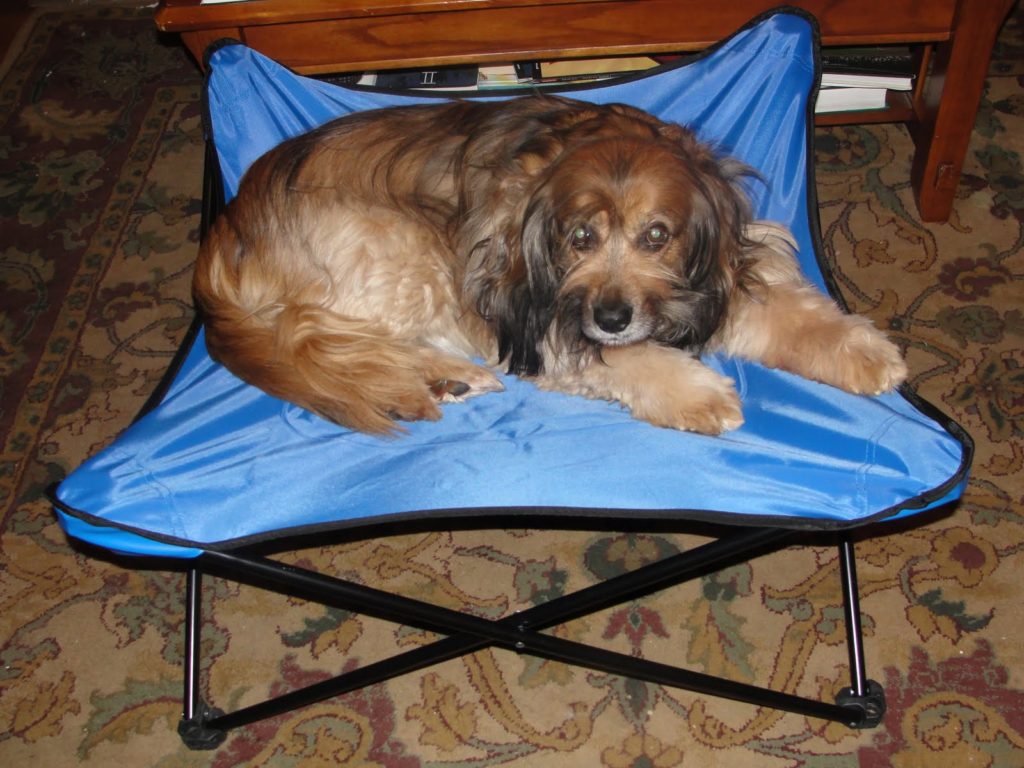 The cover is pretty heavy once you fill it with water. I was worried that the legs would collapse under the weight, but they were plenty strong to hold it up, and 36 lb. Kelly as well. Cool Breeze comes in 3 sizes, regular, medium and large. Kelly is enjoying the medium.
I've also laid the Cool Breeze on the floor and Kelly has curled up on that without the frame. Everything about this product, and the prompt and friendly service from In Style Dogs, was excellent. Kelly gives Cool Breeze 4 paws way up! (Some day I'm going to have to tray to take a picture of her with all four paws up!) In Style Dog also offers Breezy Bunk, which is a similar doggy hammock, with a soft covering instead of the Cool Bed.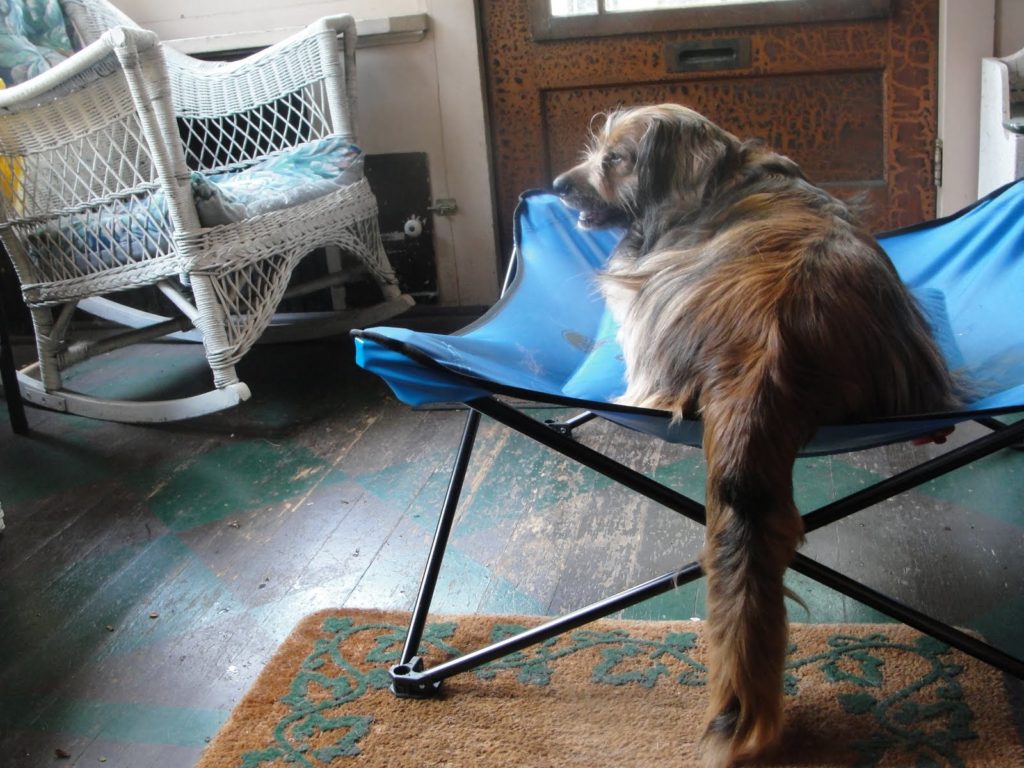 *One more thing: In Style Dog offers readers of this blog a 5% discount on all ISD items! Just type in the code bppp when you check out!
Disclosure: We were provided with this product in exchange for our honest review. All opinions are strictly my own.