Have you seen Guidepost's new All Creatures magazine? If you love–or ever have been loved by–a dog, cat or other special creature, you'll want to read this magazine. And this month, I'm especially honored that my dogs Kelly and Ike are featured on the cover (July/August issue).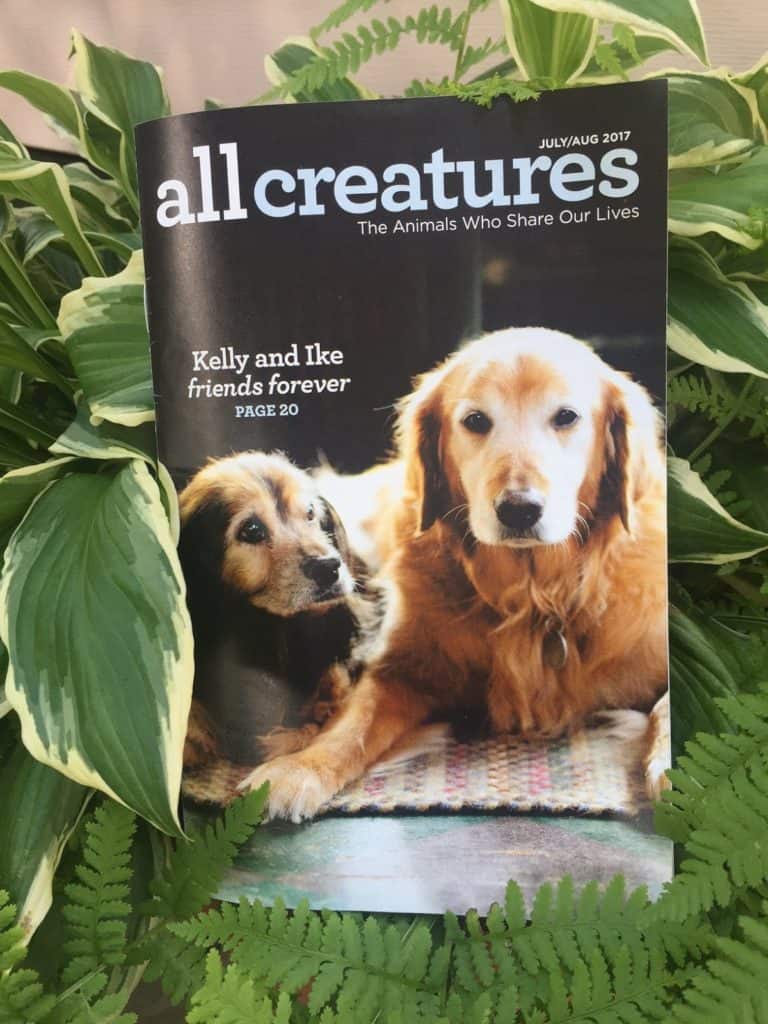 Here's how it happened. A little more than 3 months ago we were preparing to say goodbye to Kelly. She was 16 years old, and had been suffering from CCD (Canine Cognitive Disorder) for quite some time. I'd written a story for All Creatures about how our 10 year old golden retriever, Ike, became her therapy dog and helped her navigate through this illness. Even more touching was that Kelly had always been the bossy one, but Ike never held it against her. He gently guided her when all her senses and cognitive functions failed.
A wonderful magazine photographer came and took photos of Kelly and Ike together. Then, 5 days later, Ike unexpectedly passed away. He had hemangiosarcoma. A mass on his spleen ruptured. Without Ike, Kelly was lost and only a week later, we lost her too.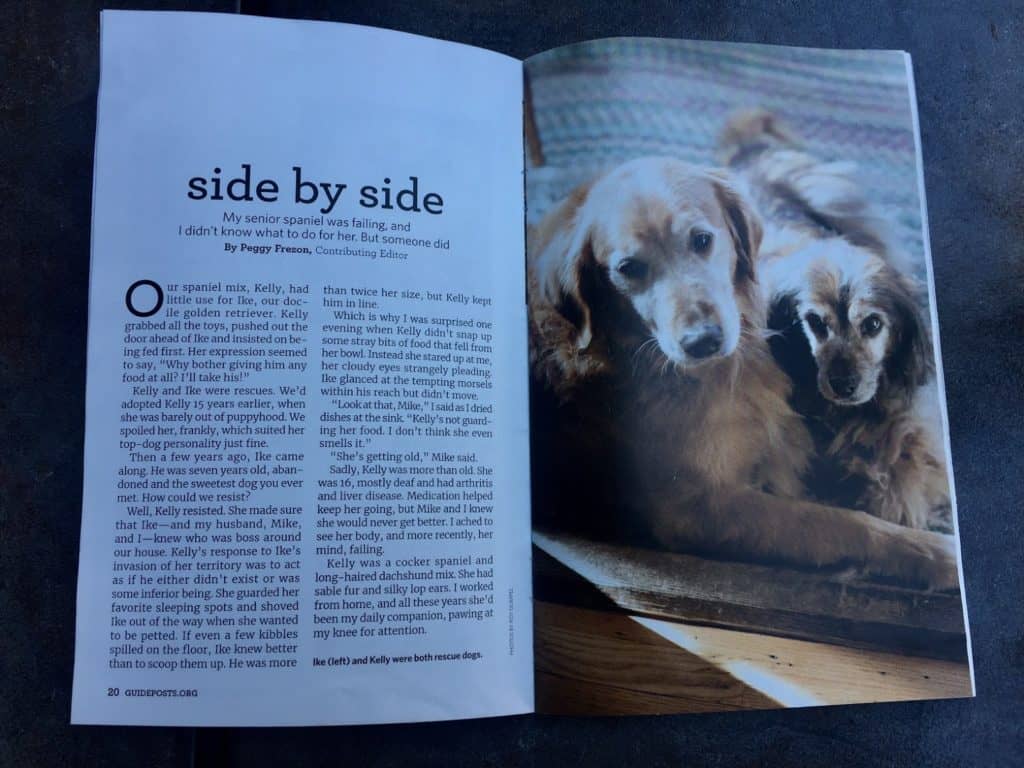 The story in the magazine, however, is not about their passing, but instead about how I dealt with Kelly's illness and about two dogs who loved and needed each other. It really was quite beautiful to see them together. I'll never forget them. I miss them.
It's not all sad though. A month ago we adopted 8 1/2 year old Ernest and he proudly shows off the magazine cover!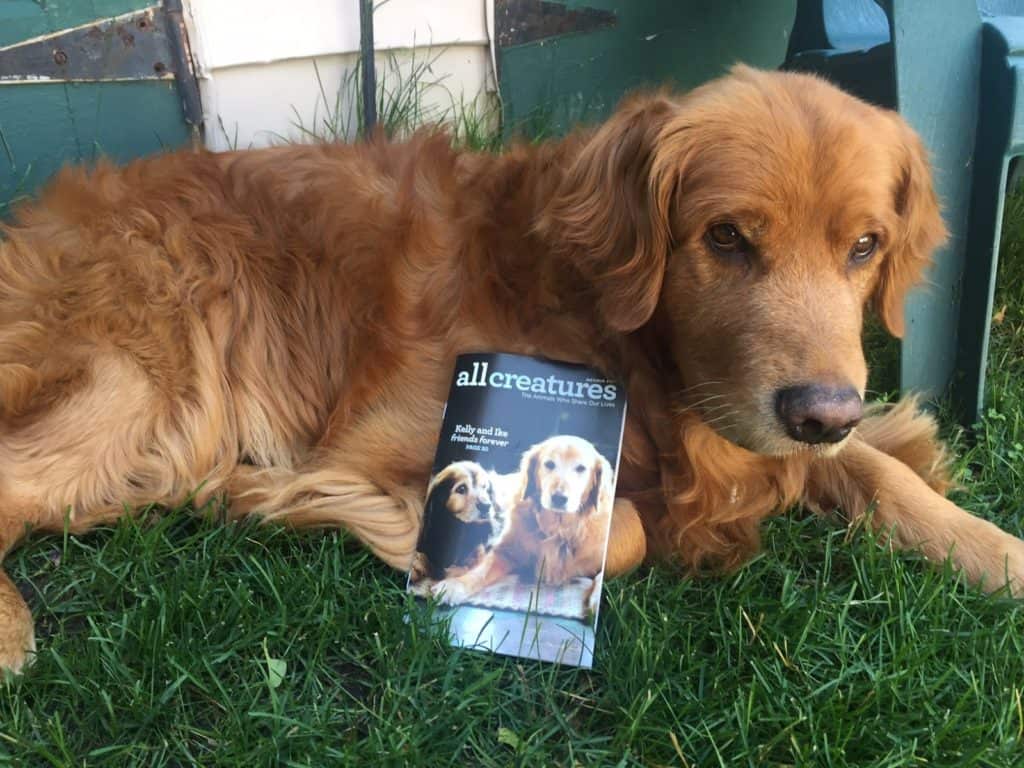 I'm very happy that Kelly and Ike's story is included in the magazine. For those who get the magazine, I hope you'll enjoy it. (You'll also find my monthly column in each issue with pet care tips.) If you're interested, here's information on where you can subscribe to All Creatures.