Looking for a wholesome treat for your dog?
Since we are #ChewyInfluencers, Chewy sent us these True Acre Foods baked biscuits to sample. I'd never heard of this brand before, so it was fun to try them out. Here's what we love:
1. crunchy
2. mini size–we give our dogs a lot of treats during the day so we must have mini size ones, or they would be getting too many calories. (they have other sizes if you prefer.)
3.  manufactured in the USA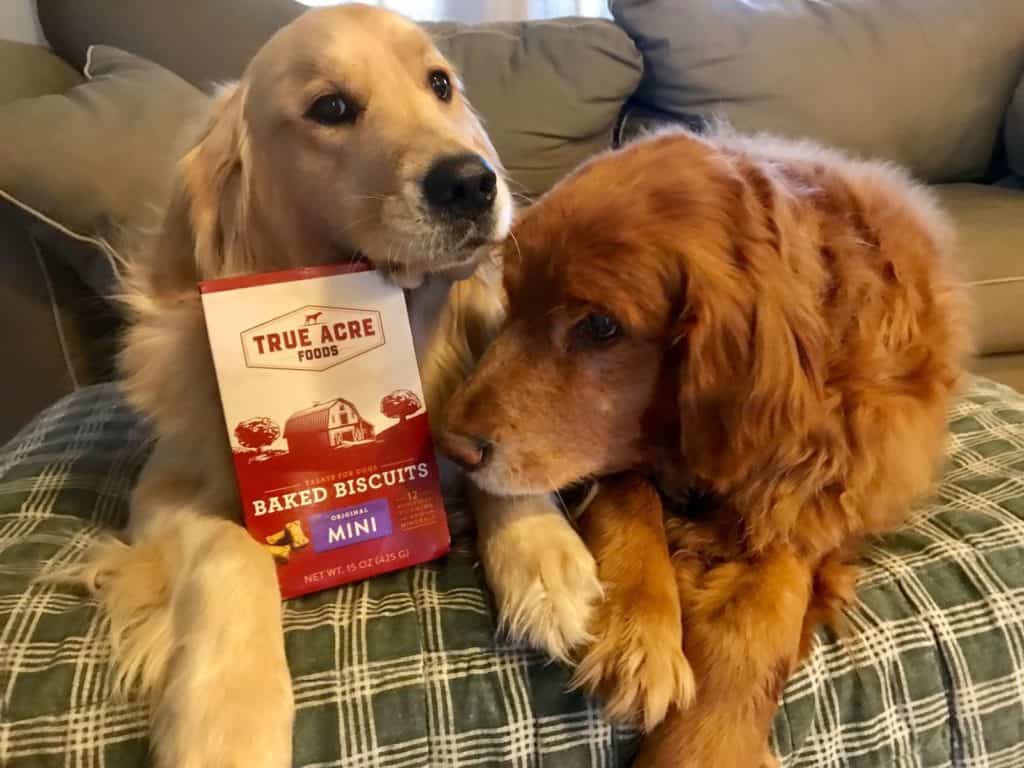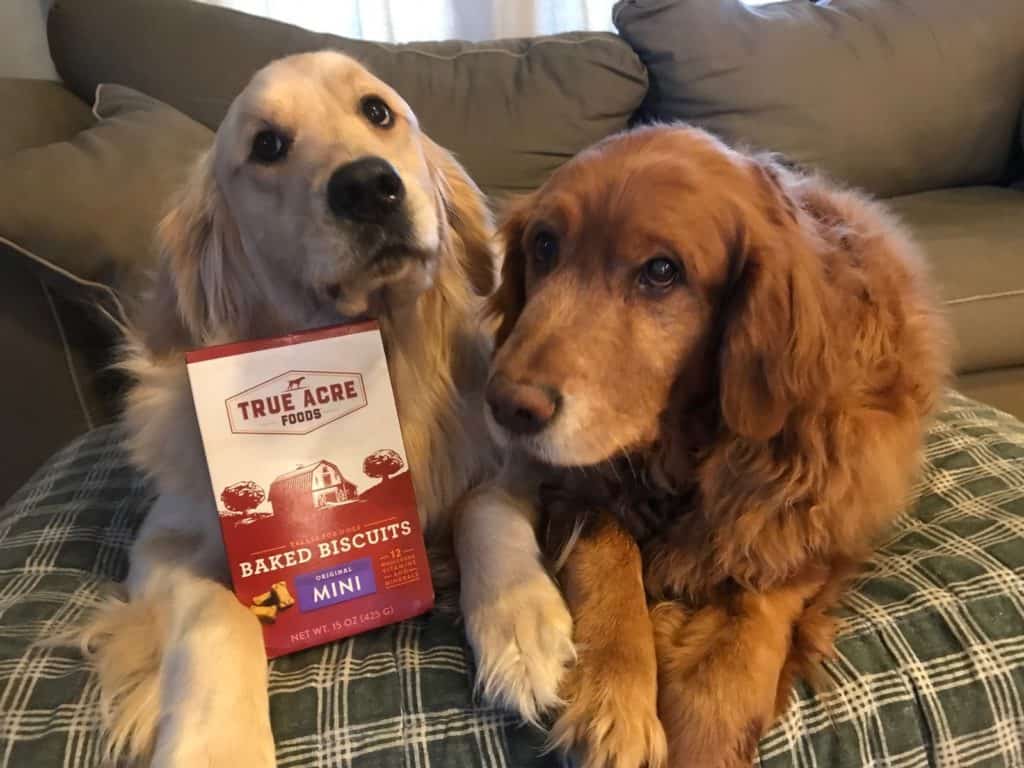 True Acre Foods dog treats do contain wheat, so if your dog is sensitive to that you might want to try something else. Other top ingredents are meat and bone meal and animal fat. Petey does fine with wheat, but Ernest needs wheat-free food. So Petey got to be the taste-tester. And he loved them! So take it from Petey, they're a yummy treat.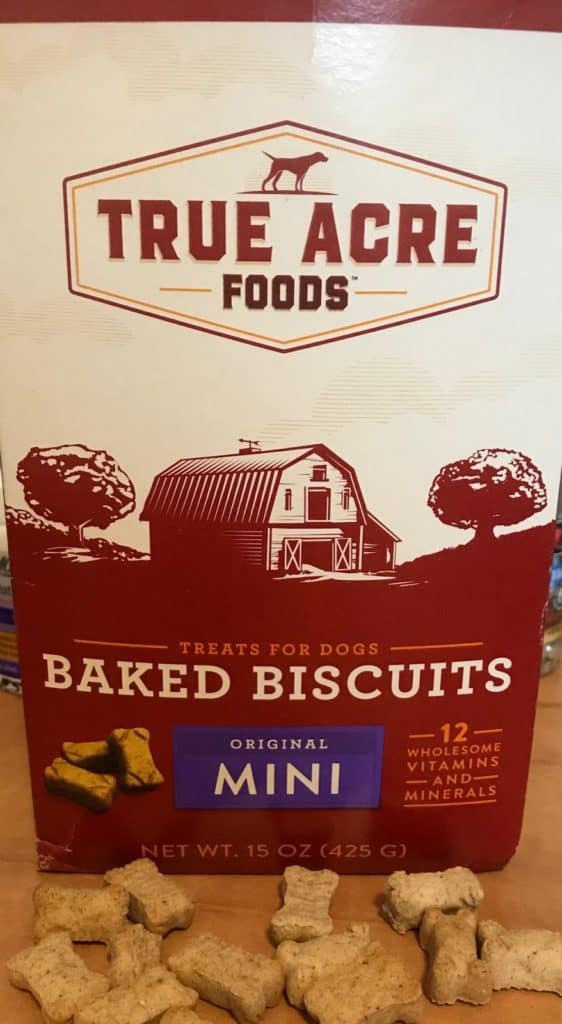 Full disclosure: Chewy sent us one box of treats in exchange for our honest review. This in no way influenced our opinion. Opinions here are 100% my own.