Kelly just competed the Solid Gold Free Spirit Challenge by trying Solid Gold dog food for four weeks. And we're running a giveaway so you can try it too!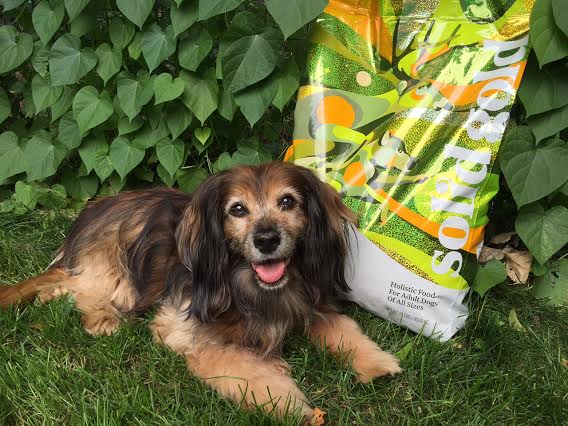 During this time we answered a questionnaire to assess the appropriate formula specifically for her age, health and activity level. We kept track of her appetite, digestion and overall health during this time. We blogged about Solid Gold's ingredients, and how Kelly enjoyed the taste.
We were exceptionally pleased with our trial. Solid Gold is natural and holistic, with grain free varieties and many different proteins to choose from. Kelly loved the taste of the venison Buck Wild variety, and responded well physically. Even Ike decided that he liked the taste better than his own food! We give Solid Gold 4 paws up!
Now it's your turn to sample Solid Gold, and see what this premium food can do for your dog. Enter to win a Solid Gold V.I.P. Prize Package consisting of: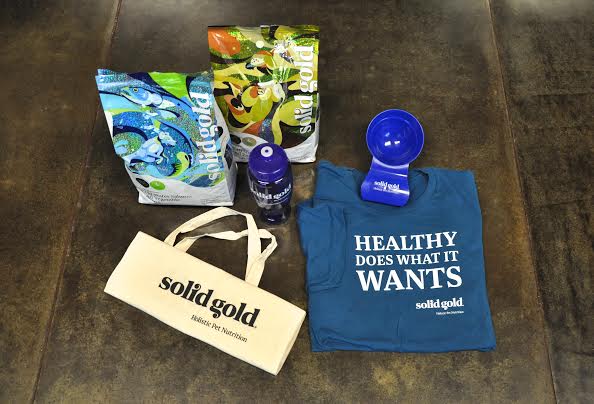 1 (4lb) bag of Solid Gold dog food, your choice of variety, 1 bag Solid Gold dog treats, plus great swag including a tote bag, food scoop, and coupon.
Good luck!
Full Disclosure:
*I was provided a 3 month supply of Solid Gold dog food for review, 3 (4lb) dog food bag coupons, and one V.I.P. gift package consisting of 4 lbs dog food, treats, scoop, tshirt and tote bag. This in no way influenced my review. Opinions expressed here are 100% my own.