Okay, if you're like me, no outfit is complete without cute socks, right?
And, how much cuter can it get than socks that feature your own dog's face on them?
Well, to answer that question, check it out!
Recently Socksery offered to send me a pair of custom socks to review. How could I refuse? The process was simple. I sent them images of Ernest and Petey, chose my sock size and color, and their custom sock designer worked his/her magic.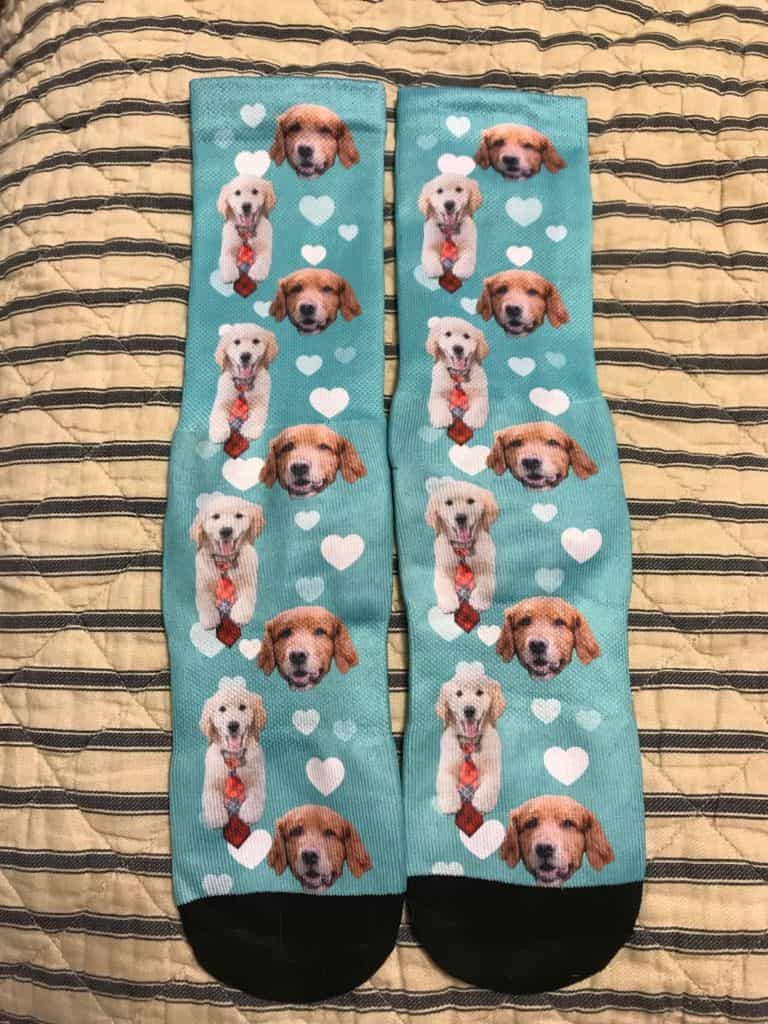 These are really nice quality socks. Not some cheapo socks that will fall apart them minute you wear them. The fabric has a unique feel–the website describes the fabric as "a blend of high performance yarn." They don't feel soft like cotton, but they don't feel at all uncomfortable either. In fact, when I tried them on, they're very comfortable. They aren't as stretchy as some socks, but are shaped to fit your foot at the heel and toe. I ordered a medium and it fit my size 8 1/2 foot just fine. If your shoe size is much larger, I'd suggest a large.
There are more than a dozen colors to choose from too. I ordered the teal green with hearts. You could also get a design with paw prints and dog bones.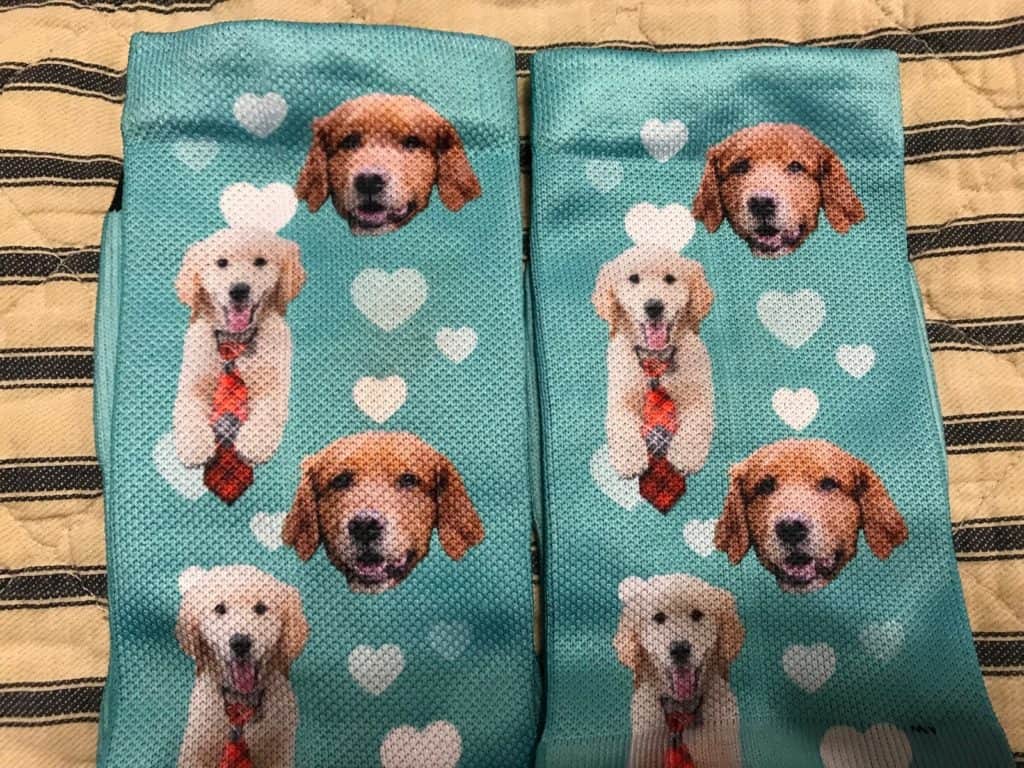 The editing of the photos and reproduction onto the sock is excellent. I love the way they used both dogs faces, and included Petey's cute necktie. The lines are clean and the execution is quality.
I thought I'd try the socks with all my golden retriever clothes. What do you think? Stylish?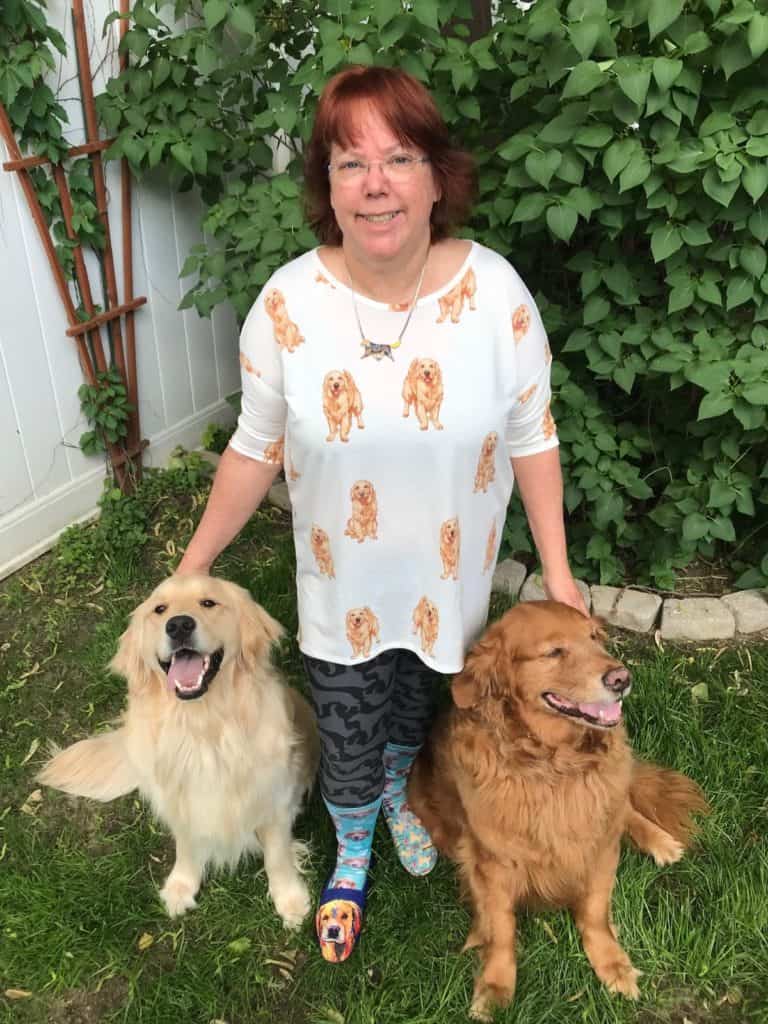 Okay, maybe not ALL TOGETHER.
I'll be sure to wear my special Socksery socks when I'm out walking the dogs, on a book signing tour, and to any fun event when I want to show off my pups! I'm also going to keep Socksery in mind for holidays, birthdays and thank you gifts. You can check them out at Socksery. And they're offering readers a 20% off discount with the code SOCK20!
FULL DISCLOSURE: We were provided one pair of custom socks in exchange for our honest review. This in no way influenced my opinion. Opinions expressed here are 100% my own.