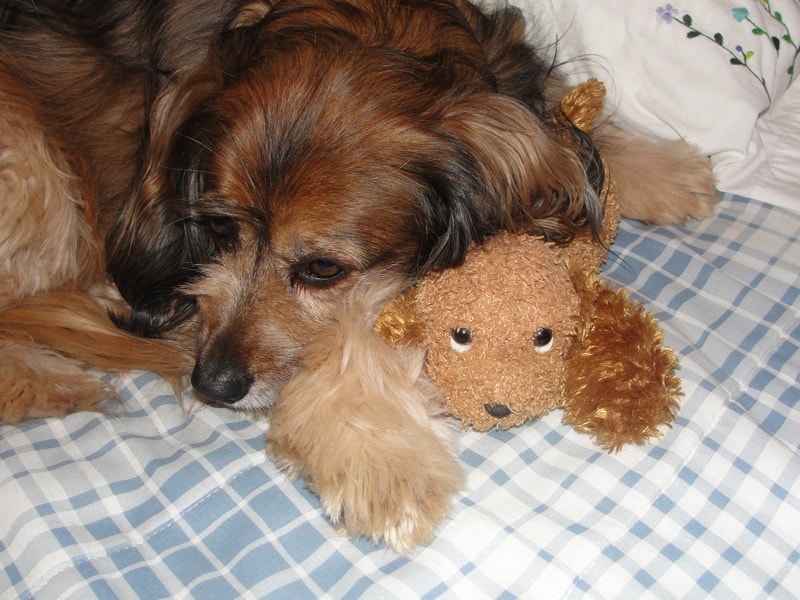 Nothing like a mini me plush toy!
Looking for great deals on great gifts for pets and pet lovers?
* 2012 Gift Guide from DogTipper! (Including a mention of Dieting with my Dog. Thank you Dog Tipper!)
*I'm also happy to tell you about Chewy.com's Cyber Monday Sale with 50% off of everything but food…that's 3,000 products marked down! Chewy.com is my favorite for their wonderful customer service and super fast delivery.
* And, I'm excited to add my own, very first Cyber Monday Sale. Today through the end of the day Monday, 11/26/12 you can get my books-–Dieting with My Dog and Heart to Heart, Hand in Paw for BUY ONE, GET ONE HALF OFF the list price. Just email me at peggyfrezon (at) gmail (dot) com and let me know which books you'd like, and how you'd like them signed. I'd love to sign them for you. Thank you so much.
* Here are 5 great Cyber Monday deals for cat lovers, listed by Catster and 5 great Cyber Monday deals for dog lovers listed by Dogster
More great gift ideas:
* Awesome pet squall jacket in blue, red, green, yellow or orange for $29.50 from Lands End.
* Catit Designs Senses Speed Circuit toy $14.41 from Pet Food Direct
* Spot Skinneeez fox stuffing free plush toy 14 inch, $3.00 Pet Food Direct
I hope you find the right gift for your pets and pet lover friends.