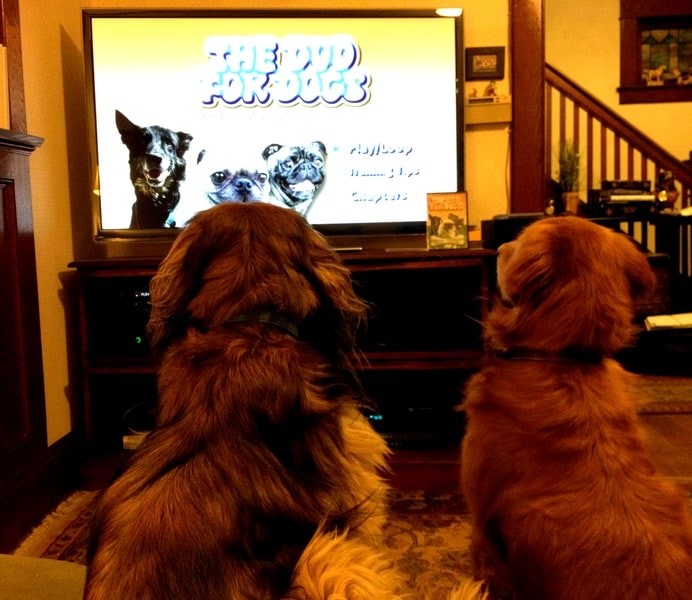 Do you leave on the television for your dogs?
Have you ever been tempted to buy one of those dog DVDs for your dogs?
My friend Ellen bought The DVD For Dogs, the Ultimate Dog Sitter DVD for her dogs, a shepherd, a pug, and a great dane. Her dogs did not respond to the sounds and images on the DVD at all. So I offered to try it out with my two. Well, despite the cute picture (I posed them here for the blog, and my husband stood just out of sight to get their attention!), my dogs didn't respond at all either.
Their ears perked up once at the sound of a squeaky toy, but it didn't cause them to look at the dog on the television. For most of the video Brooks napped and Kelly licked her paws. Check out this video.
The DVD featured scenes of cats, dogs, ostriches (?!) and rats. I'm sure some dogs would be interested or possibly entertained by the sights and sounds of dogs and cats playing but according to my little survey, 5 out of 5 dogs say "paws down" for this DVD.
Despite this review, if you'd like to try this video out for yourself I'll gladly send it to you. Just send me a 6×8 or larger SASE. I'll send it off to the first person to email me and request it. *Update: The video has been claimed. Thank you!