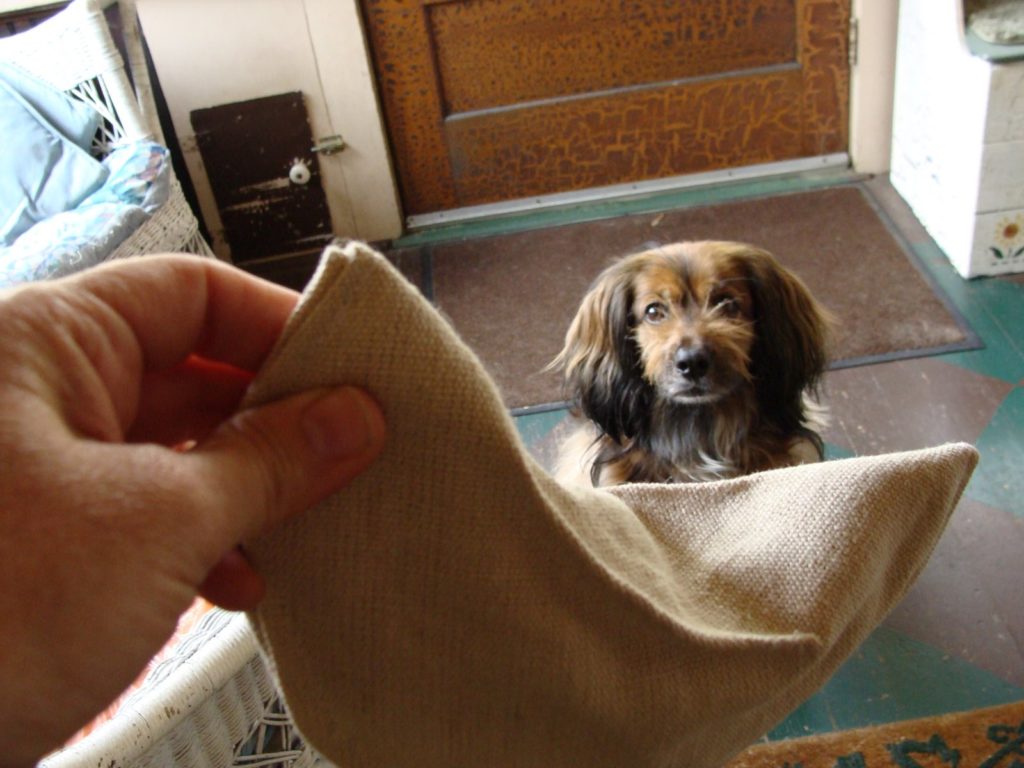 Kelly didn't know the toy was organic. She didn't really care if it was safe and quality-made. But she knew it was fun. That's what Kelly discovered recently when she tested Purrfectplay's "dumpling" pet toy.
A few weeks ago, Purrfectplay owner Pam Wheelock asked if Kelly would mind sa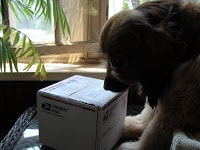 mpling a few of her toys. Of course, Kelly was eager to oblige. When the box came in the mail, Kelly instantly sensed it was for her. She stuck her nose in my way as I anxiously ripped open the flaps. Three toys were packaged in neat paper bags, stamped with the Purrfectplay logo.
What I noticed instantly was that these weren't your typical, gaudy glitzy pet shop toys. They were shades of beige and brown; simple and attractive. All Purrfectplay toys are free of plastics and chemical dyes.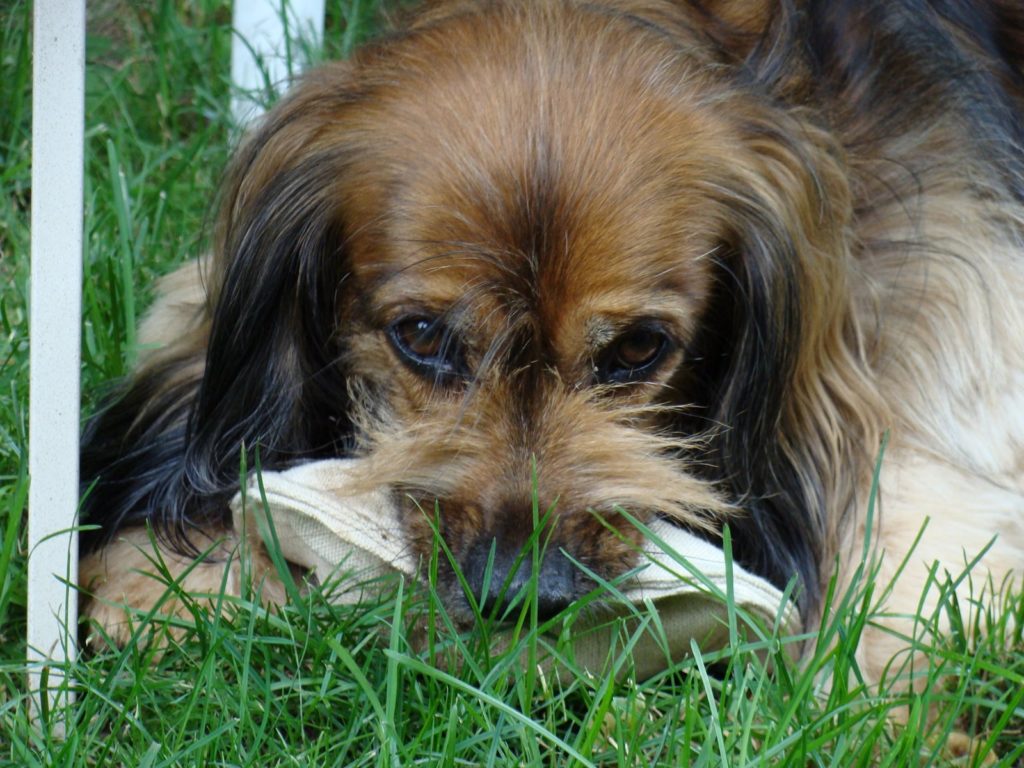 Why Dye Free?
From Purrfect Play website:
Why we use only dye-free organic natural fibers.
Toys spend a lot of time in your pets' mouths. Toys are sucked on, chewed on, and licked. You are concerned about your pets' food– you should also be concerned about what their toys are made of. We are!
I soon discovered that I could believe what was said on the website. As I was reading "Organic dye-free fibers are naturally attractive to your pets." Kelly was trying desperately to tug the "dumpling" –a crescent shaped heavy fabric chew toy– out of my hand. Before I pulled the toy out of its brown paper bag, she was clamoring to get it into her mouth.
The website explains:
"Dogs and cats have a strong sense of smell and are sensitive to chemicals. They love the fresh softness of natural dye-free fibers. Dogs and cats see less color than we do-so why buy them a bright orange or purple toy, especially if it smells and tastes funny to them?"
Well, Kelly has spent hours and hours playing with this toy, and it's one I can highly recommend.
Our observations:
Playability: This toy instantly rose to Kelly's favorite. She carried it around for days (still does!) and even lugs it up to bed with her. Something about the shape is very appealing to her. When she carries it in her mouth, it looks like a giant smile!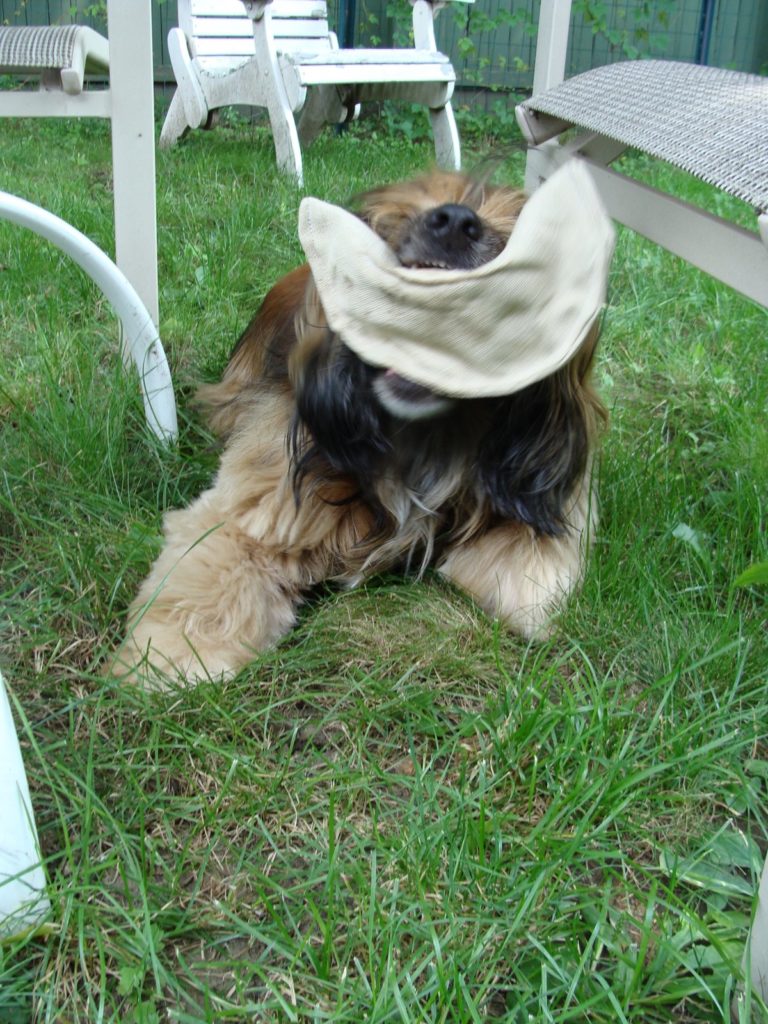 Durability: Most pet shop toys last about 15 minutes around Kelly. Even ones marked "most durable" are shredded, de-squeaked and abandoned in no time. This toy was especially durable. After day one, (and a lot of play!) it was still intact. On day two Kelly managed to rip a hole in one side. This hole has gradually become larger but, guess what?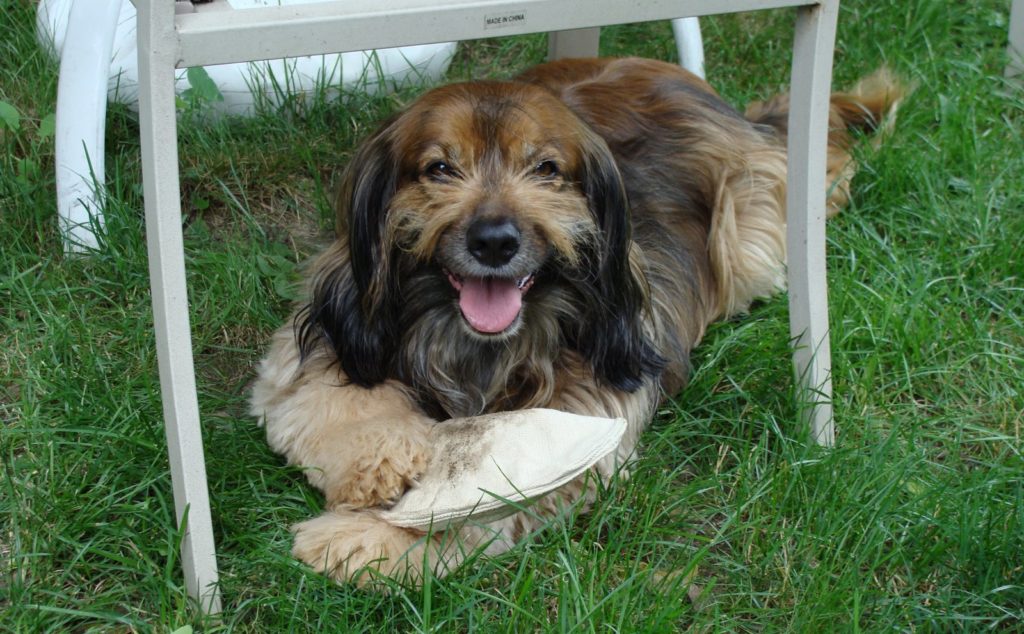 No stuffing is strewn across my carpet! That's because the stuffing is cleverly contained inside a second, smaller pouch. Kelly has not broken into that yet. And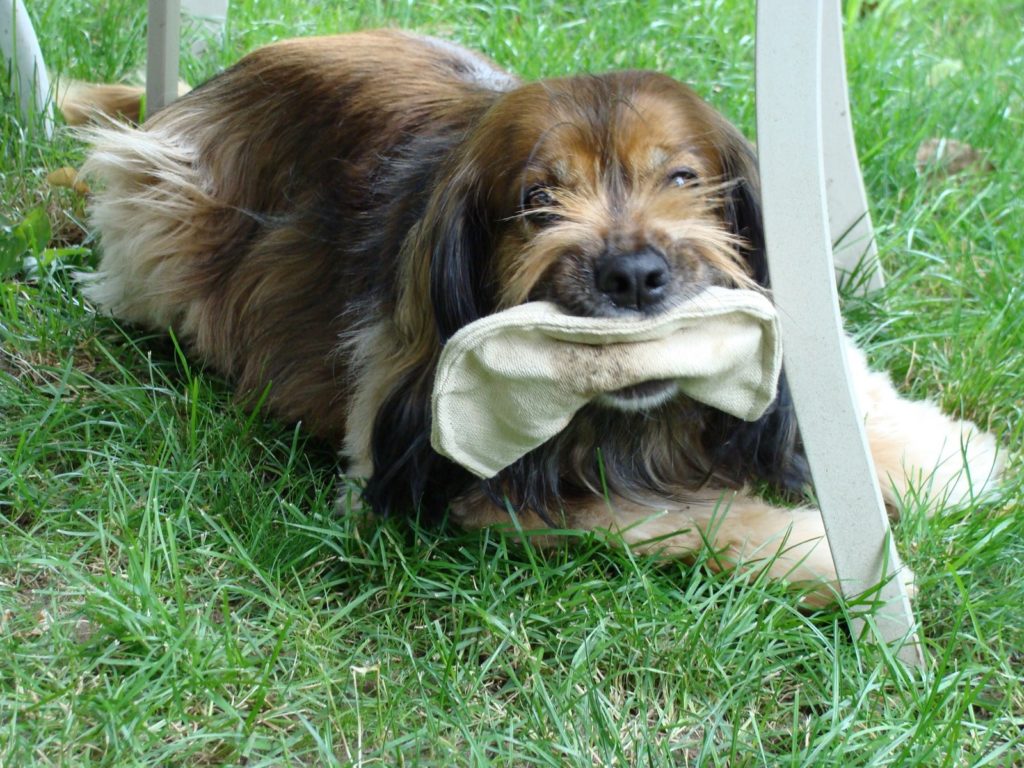 the squeaker still squeaks!
Drawbacks: The color, a light beige, shows the dirt—a lot! After only a few minutes it looked pretty yucky. Owner Pam Wheelock explains that the natural fibers don't repel dirt like synthetics. She also explains that the toy should wash up just fine. I can't get it away from Kelly long enough to wash it, though!
If you like what you've read, visit Pam's site and check out her line of dog toys and cat toys. The company is members of Co-op America and the Organic Trade Association, and they donate 5% of each sale to no-kill and rescue organizations. Purrfectplay is "a young company following our hearts and joyfully engaged. That makes all the difference."
I agree.
Next time, we'll take a look at the wool ball.
What I Learned From my Dog: Organic fibers just feel better! And, maybe you can tell if a product is made with TLC.