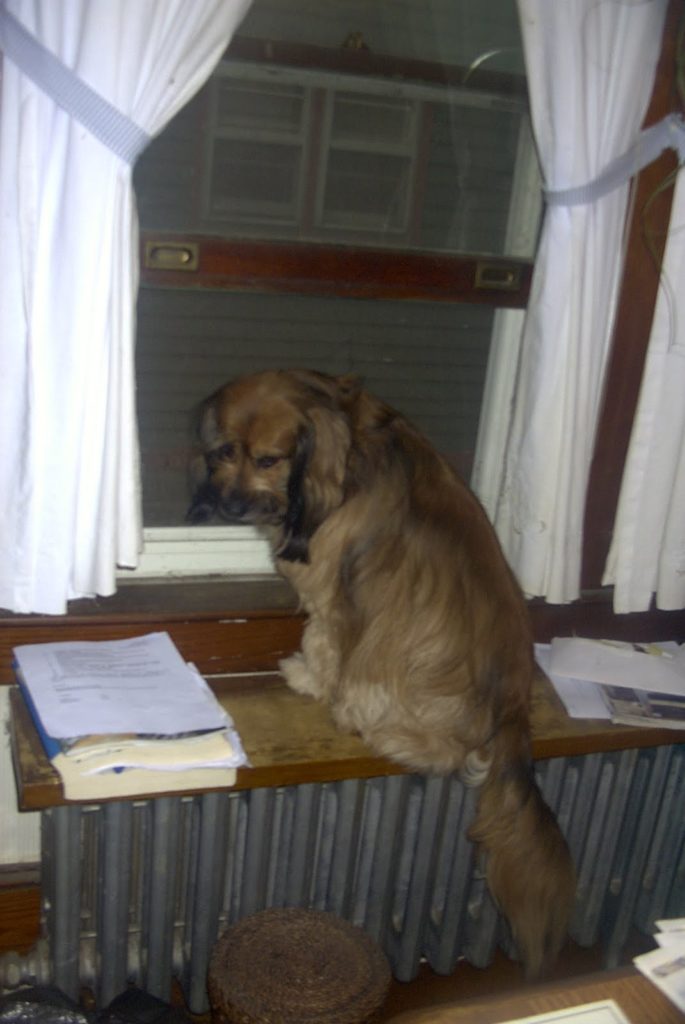 What's better than a dog and a book? I love snuggling up with Kelly on one side, and a good book in my hand (and perhaps a nice cold drink in the other hand?) And in this case, what better than a book about kibble and canines to complete our month-long look at dog food?
A few of my favorites are:
The Dog Diet, A Memoir: What My Dog Taught Me About Shedding Pounds, Licking Stress, and Getting a New Leash on Life by Patti Lawson (2006)
Fitness Unleashed: A Dog and Owner's Guide to Losing Weight and Gaining Health Together by Marty Becker, DVM and Robert Kushner, MD. (2006)
And a new one I haven't had a chance to check out yet:
Chow Hounds: Why Our Dogs are Getting Fatter. A Vet's Plan to Save Their Lives by Ernest Ward, DVM.
Also, hopefully my book on dieting with my dog will soon find a publisher. My agent has been diligently submitting and searching for just the right match-up!
Here's another dog food book. Lesley from
Rmd Advertising kindly sent me a review copy of a new book Feeding Champions, by Holly Strawbridge, about "the life and passion" of Bill Kelly, founder of Bil-Jac dog food. The book was released this spring.
One of the most interesting facts I read about Bill Kelly was his experience in World War II, when he worked for a time in the kennels of bomb sniffing dogs. Right away he noticed these German Shepherds were weak and sickly. He revolutionized their diet, incorporating the same quality ingredients fed to his family's dogs back home. Bill's dogs always ate a meat based food, and that was back at a time when most commercial pet food was made mostly of grains. With the new diet, the health of the Shepherds improved quickly.
Later, Bill and his brother Jack (aha! Bil-Jac!) used their knowledge of animal nutrition and passion for dogs to develop a formula of "super premium" dog food. The food started off as frozen. Starting in the 1970's Bil-Jac used a process of vacuum drying that doesn't damage the product and helps preserve the nutrition. The company has been family-owned and operated for more than 60 years. You can find the book on amazon.com.