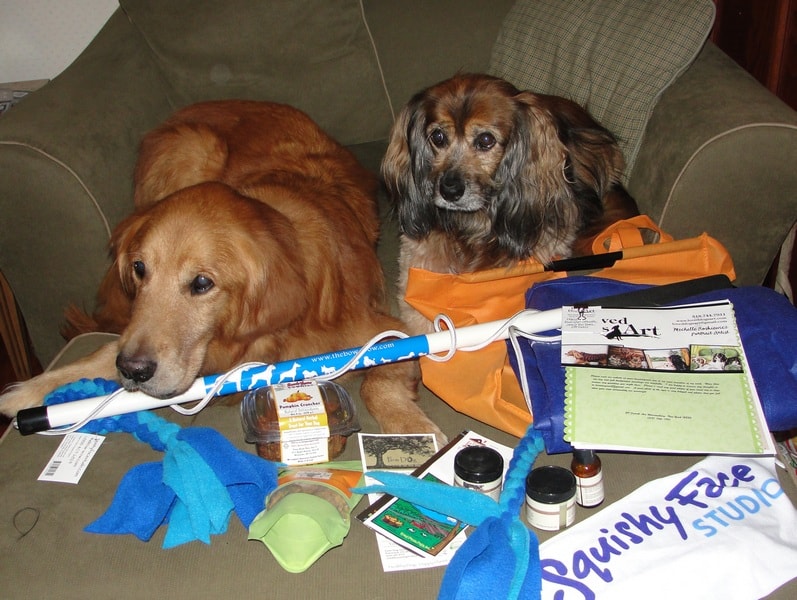 Kelly and Brooks dreamed they were sent a huge bag full of dog products to sample and play with and eat and….wait! It wasn't a dream!
This is so cool! Distinctive Assets, a "celebrity gifting" organization, sent us samples from their awesome HollyWOOF gift bag
including some of the newest, most innovative dog product items
. Okay, Kelly and Brooks aren't celebrities, but they were invited to try out samples from the bag and let others know if they liked them!
The HollyWOOF gift bag was also delivered to 25 high profile celebrity dog owners.
Here's what we received: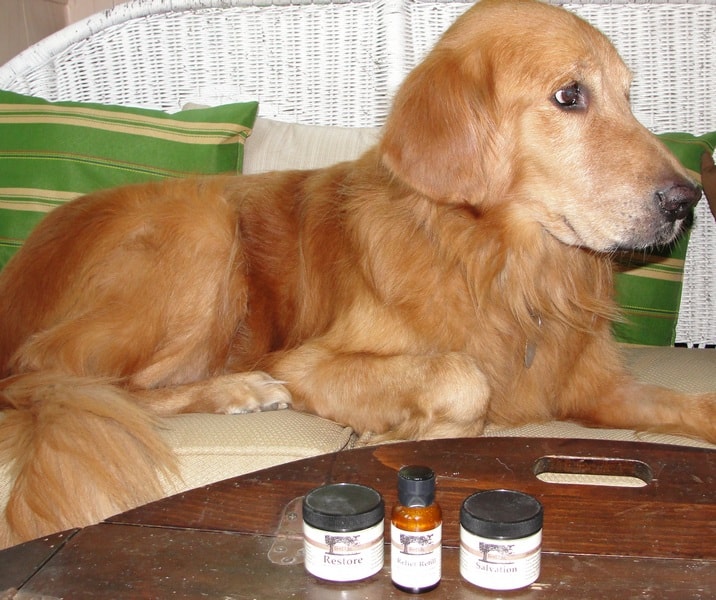 Farm Dog Naturals— Holistic, natural, vegan creams for dogs. Comes in Restore, Salvation and Relief. Brooks tested the Restore, since he is such an itchy pooch. The cream had no odor and applied nicely. It seemed to help his itchies too! I like that the cream is socially responsible and environmentally sound. Restore works for itching skin, wounds, flea and bug bites. Salvation helps minor skin irritations, hot spots, crusty noses and sore paw pads. Relief eliminates odor, bacteria, and urine stains. Learn more about Farm Dog Naturals.


Sawyers Pupkins–– Hypo-Allergenic All-Natural Treats. Gluten Free, Vegetarian, Low Fat and Low Protein. Pupkins are made of brown rice flour, pumpkin, water, pumpkin pie spice, honey, safflower oil and vitamin E oil. I like that the pieces are small, making good training treats. They seem plain enough at first, and even the dogs didn't seem overly excited, until they ate them. And then they gobbled them up! Find out more about Sawyers Pet Bakery and Boutique dog treats.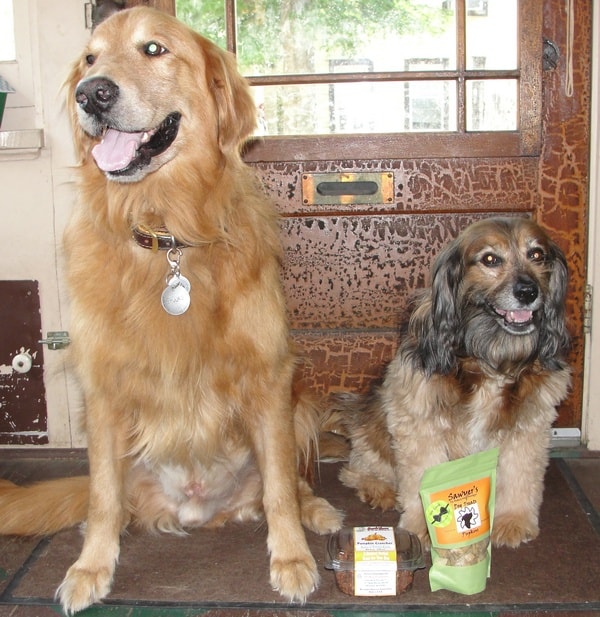 Front Porch Pet's Pumpkin Crunchers—
This was fun because , first of all, these cookies smelled GREAT. Also, they looked like something you'd take right out of your own oven. (Well maybe someone like Jodi from Kol's Notes would, but not me!) These big cookies are a fun treat, like a special dessert. I think Brooks swallowed his whole, but Kelly took a while to chew hers up. These are made of pumpkin, sweet potato, applesauce, cranberries and apple juice. I really want to try one myself! Check out Front Porch Pets.
Loved Dogs Art—Mechelle Roskiewicz, portrait artist, creates stunningly beautiful pastel paintings of pets. The most important part of any portrait is the eyes, and that's what I love most about Mechelle's Loved Dogs Art pet portraits. By using your own pet's photographs, she creates a painting of one or more dogs and can include various backgrounds. I will receive one 11 x 14 portrait of my own, and I can't wait! I'll be sure to share pictures of the finished product when it's done. See examples at Loved Dog Art.

The Green Garmento— While not technically a dog product, this is a cool bag that contained all the various items. The bag is made of eco-friendly recyclable material and designed to reduce the number of plastic garment bags in U.S. landfills. Visit Green Garmento.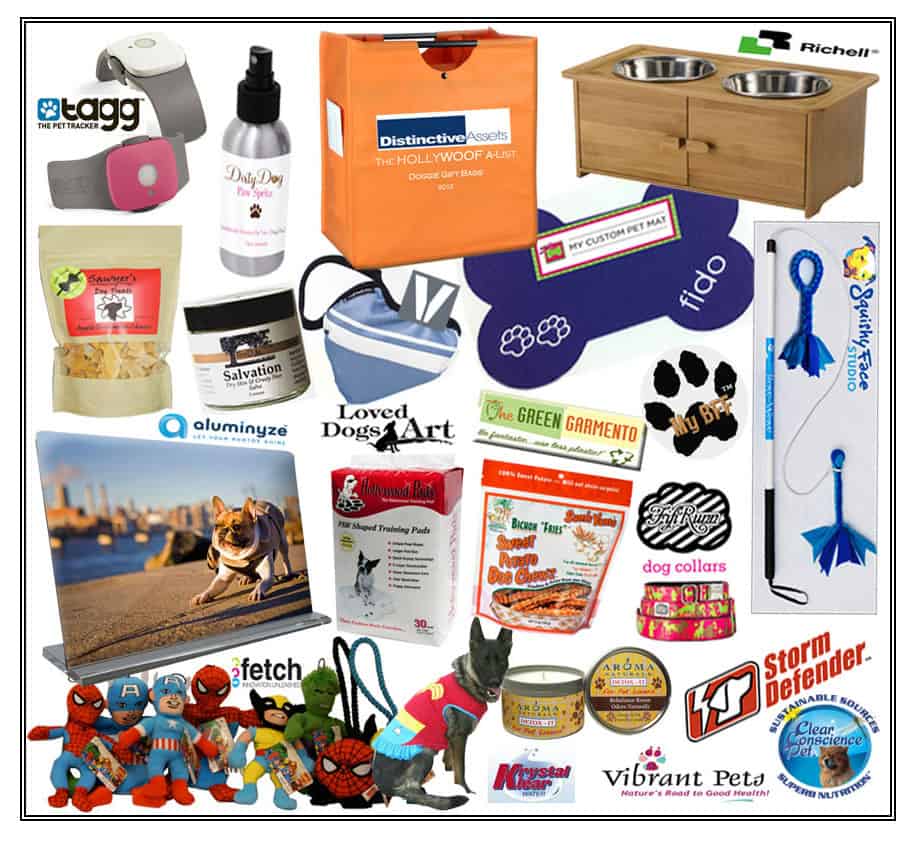 Here's everything included in the complete HollyWOOF bag!