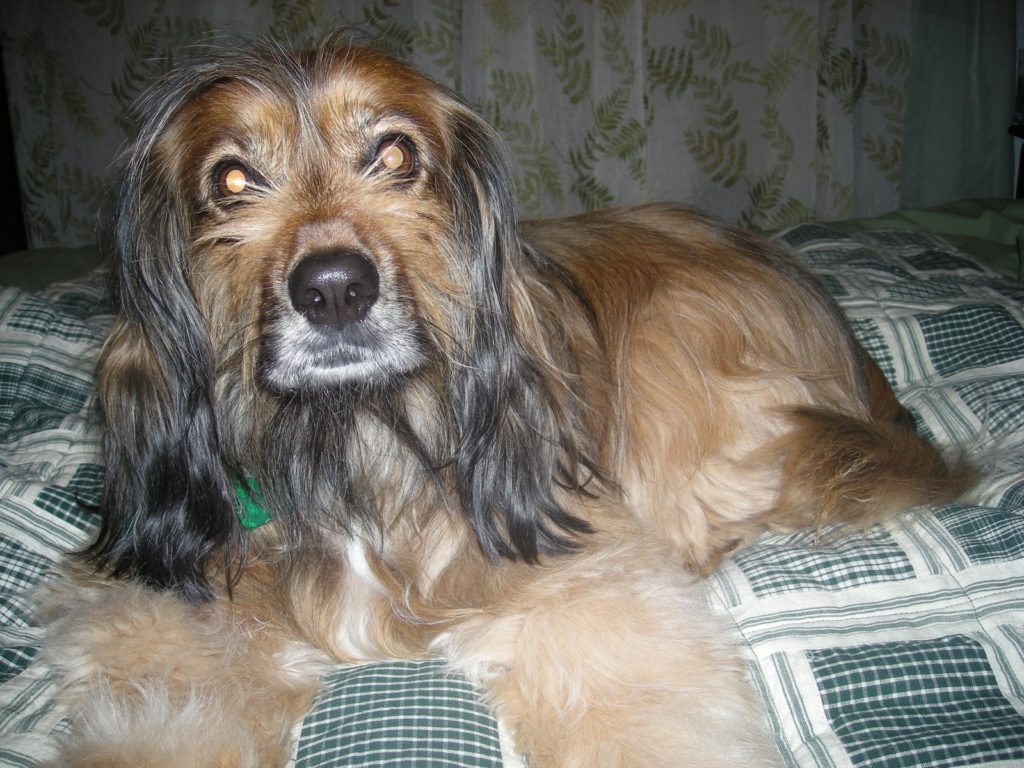 We've had a lot of thunderstorms lately. When it gets loud, Kelly either wants to sit in my lap or hide in the closet. But she's not desperately anxious; barking and panicking like some dogs. I can only imagine those funny crazy scenes in Marley and Me.
I've been reading a new book lately, Three Dog Life. Poor Henry the beagle is anxious as a result of a traumatic incident. He slipped his collar while walking with his owner. The owner dashed into the road to give chase. Henry made it across okay, but the owner was hit by a car and suffered major injuries. I can only imagine little Henry's confusion at the noise, commotion, sirens…and wondering where his owner was. The book details both Henry's stress, and the owner's wife's, as they try to put their lives back together.
Kelly has moments of stress, such as the grooming episode. But overall she's not a high stress dog. I've been communicating with Roxanne, who writes a blog Champion of my Heart, about her dog Lilly, and special behavioral training methods she uses to help handle stress situations.
Dogs, like people, react to stress in many different ways and i'ts up to their owners to find the right way to handle the situation. Fortunately, most dog people I've met are loving and caring and want to do what's best for their best friend.
How do you handle your dog's stress? Share your tips here!