Rabbits can make wonderful pets, but too many people purchase a cute bunny for their children for Easter on impulse. A few weeks after Easter, shelters are full of unwanted bunnies.
This week I'll be sharing a posters designed to help educate people about rabbits for Easter.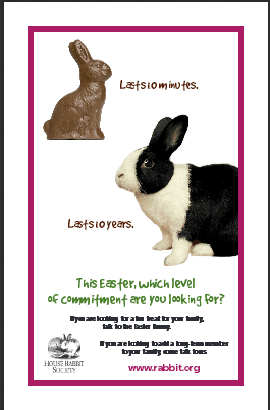 flyer via House Rabbit Society.