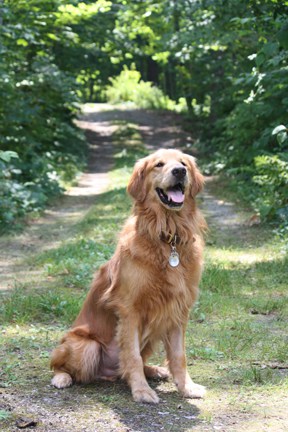 Don't you just love it when pet product companies give back to animal causes? Especially if it's a really cool product that you'd like to have, anyway.
When I saw this product, Easy Canvas, I thought that it looked attractive and fun. It's a unique canvas print made from any photo that you send in. Part of the fun of having pets is capturing that perfect expression or lovable pose in a picture, and why not display it in a way that looks great.
Throughout July, Easy Canvas will donate 25% of all Easy Canvas Prints revenue generated through Canvas for a Cause back to these non-profit animal welfare and pet adoption organizations: Emancipet, Austin Humane Society, Pets for Vets, and Humane Society of Williamson County. There's still time! Orders must be placed at www.easycanvasprints.com/pets to be included in the Canvas for a Cause program.As an added perk, you will receive 25% off plus free standard shipping when you purchase through Canvas for a Cause! That's a 25% discount, plus a 25% donation. This offer is valid now through July 31, 2012.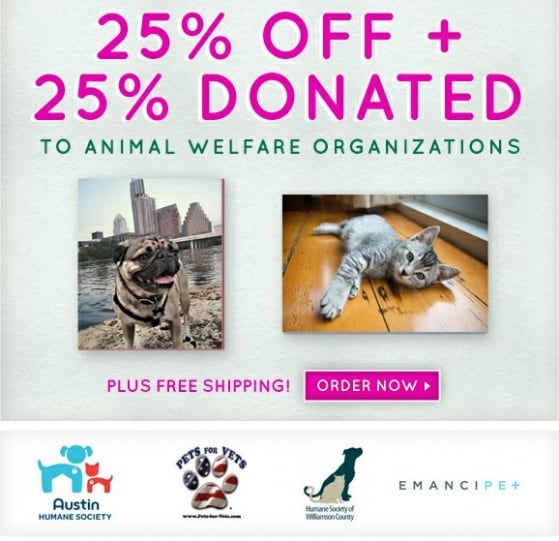 *Easy Canvas is sending me a canvas print to review. I did not get it yet, but I wanted to tell you about this special deal before it is over, in case you want to order your own. I'll let you know how I like my print next week! (The review offer did not influence my decision to run this post…I would have told you about it anyway, because I believe in spreading the word about ways to help animal causes!)