My dogs always ate from bowls on the ground. I never gave a second thought to elevated feeders. Then we got Brooks and then Ike, golden retrievers. It seemed like such a long way down. Would they feel more comfortable with their bowls raised? Would it be better for their necks and spines? Would it help prevent bloat?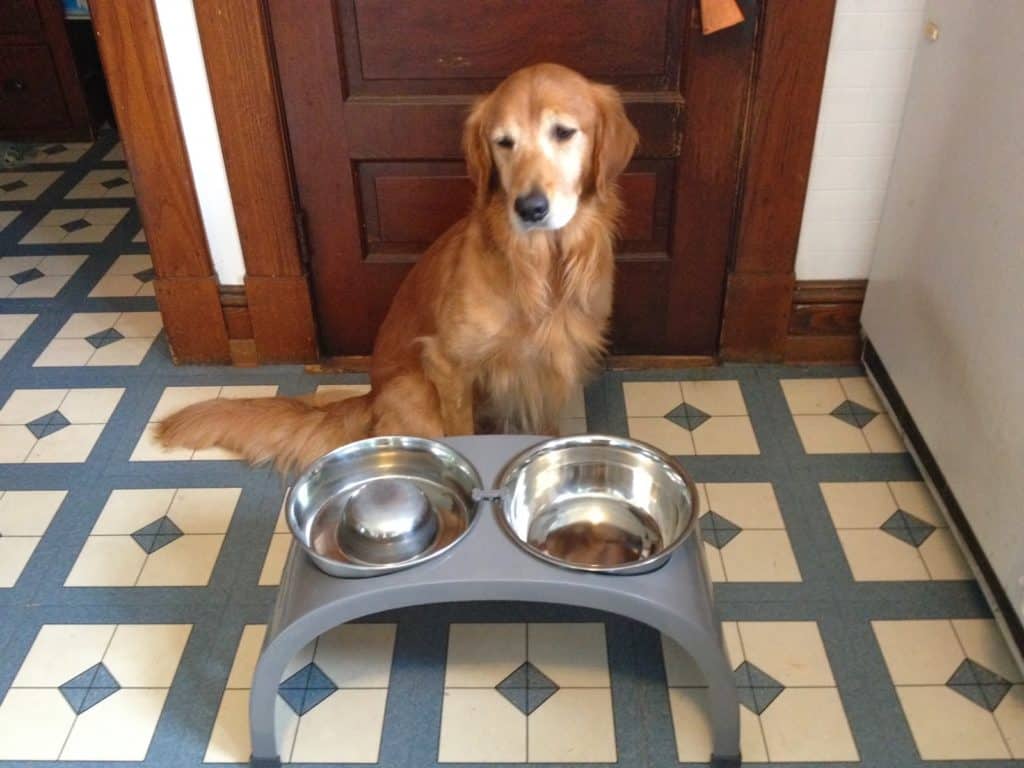 Ike checks out his elevated feeding station.
So Ike used an elevated feeder.
Then I read several sources that claimed elevated feeders could actually cause bloat. The very issue I was trying to avoid.
So now I got rid of the feeder, and he's back to eating from bowls on the floor. I don't know for sure if the theory is proven, but I'd rather be safe. I guess dogs were designed to eat on the ground, so I'm going with that.
What do you think–are elevated feeders good or bad?
Want
more positive pet tips, good news, and special offers? Fetch
my free newsletter, Pawsitively Pets. Kelly and Ike
hope to see you there!